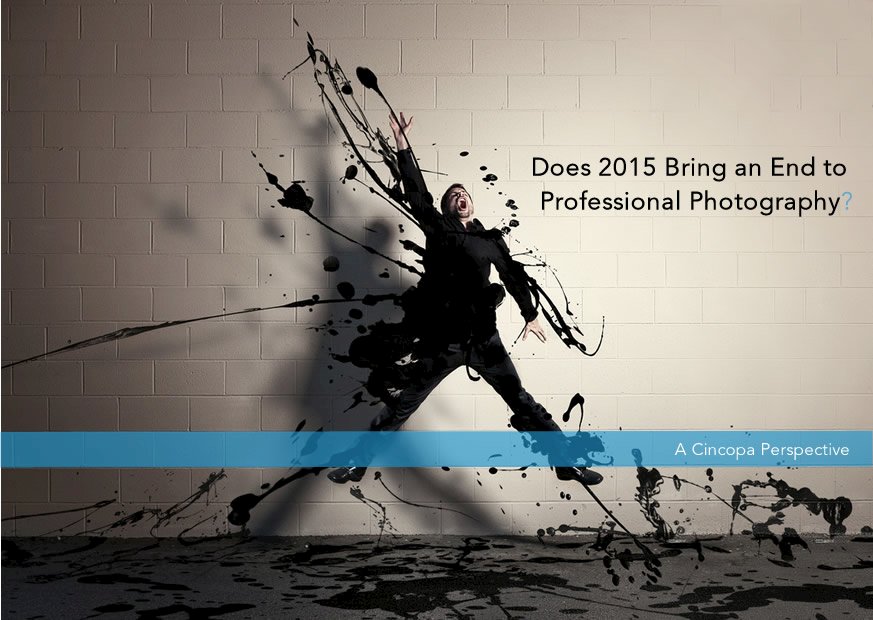 Does 2015 Bring an End to Professional Photography?
---
Photography is an industry increasing in practitioners almost daily.  Somewhat like the professional photographer who simply increases ISO to compensate for the dark, these days novice picture takers with an expensive camera simply fancy themselves to be professional photographers.
Meanwhile, industry specialists are predicting that 2015 will mark the end of high-end, professional photography, as we know it.
So what gives? How can an industry enjoying unprecedented growth be the subject of discussion predicting its demise?  We think the answer lies within the question.

Professional Photography is not going to vanish anytime soon. Nor will the need for professional photographers. However, the game has changed. And if you're not able or willing to adapt to the new rules, then it's time you place an ad on Ebay and sell that expensive photography gear you currently own.

Competition is fierce. There is no longer room or attention-bandwidth for hobbyists who claim to be professionals. These people either need to up their game, or find another hobby to cling to.
Does this anger you? That is the intent. This is a wake-up call.
To stay relevant and competitive, photographers need to up their game, dramatically. Gone are the days of driving traffic to a poorly designed photography website and expecting anything in return, except for an extremely high bounce rate.
In 2015, Photographers will need to put a lot more effort into their photographic career.  They will need to master four primary areas: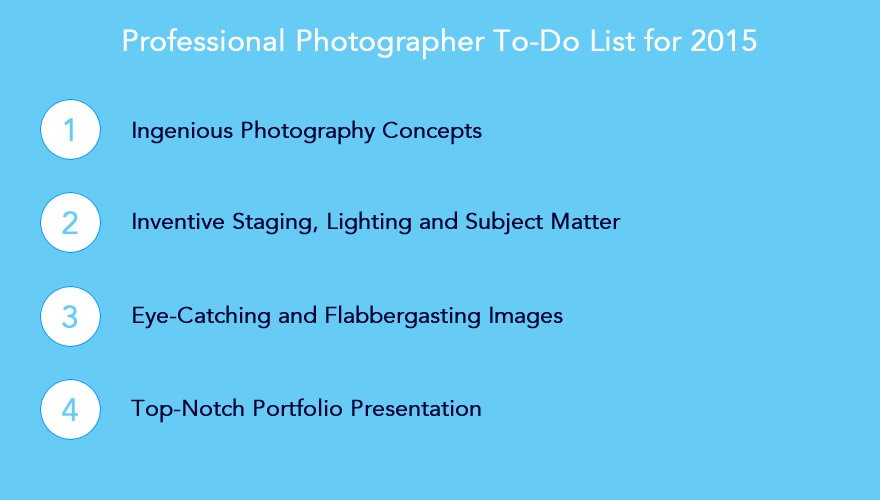 Originality and presentation are King in 2015.
While you are fully in charge of the first 3 points, Cincopa can undoubtedly help with number 4. The idea here is to separate you from the herd and to position you as an exceptionally creative and original professional photographer.
Cincopa offers photographers a suite of exceptional tools for exposing and promoting their work to the entire world.  Get your camera ready!
Create Gorgeous Galleries
Becoming a professional photographer takes some years of testing various photography landscapes. You might know from the beginning that you want to be an astronomy photographer or you might spend years taking photos of rocks and animals before you realize what specialty fits you like a glove.
With Cincopa, you can upload your photos to different galleries, according to a theme, with different tags, captions and descriptions. You can separate the baby photos from the wedding photos into different folders, tagged accordingly and easy to be found afterwards. Your potential clients can enter your website and search only those galleries that are most important to them .

Enable/Disable Downloads
One thing that concerns all photographers is copyright. Sometimes applying a trademark to your photos is not necessarily enough, as it can be easily removed with a photo editing program (check our recommended photo editing tools), plus watermarking destroys the impact of an image online. Watermarks take-away from your intended presentation of the image.
We all know the story of Ashton Kutcher removing the copyright from the picture of  a wildlife photographer (Marcel van Oosten) and uploading the picture to his Facebook page, with his trademark (aplusk). Marcel van Oosten won several awards like European Wildlife Photographer of the Year and his work will be exhibited in Smithsonian's National Museum of Natural History in Washington D.C.
If these kind of events happen to high-level photographers, imagine what can happen to beginners or aspiring photographers. By uploading your photos to Cincopa galleries, you can enable visitors to download your photos, in an original or re-sized version. Or you can disable downloading, making sure that, if somebody wants your picture, pays for it.  In the end, you want to make a living out your photography, right?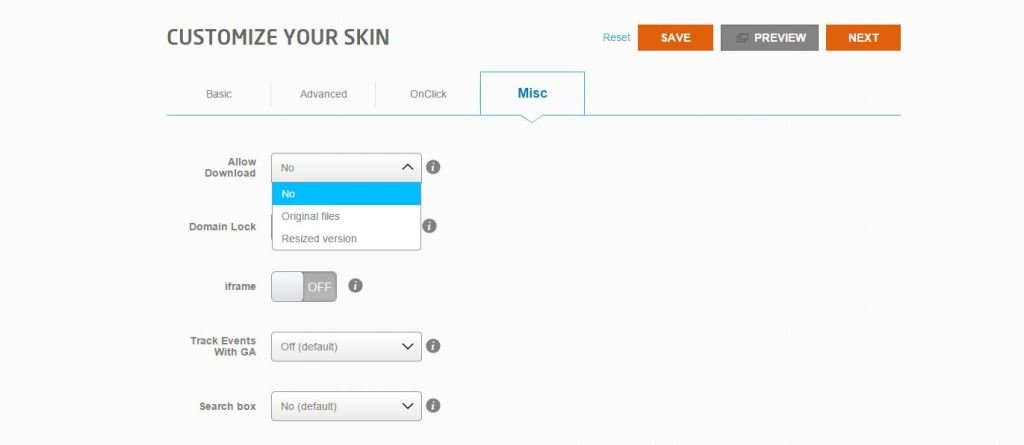 Customize your Galleries and Slideshows
Cincopa offers photographers a progressive way to display the photos: Slideshow skins, Simple slideshow skins and Flash hoto gallery skins. For each of those three options, you can choose a fully customizable skin like (Responsive Image List, Pinterest Style Gallery, Image List with LightBox, Responsive Image Gallery, Dynamic Image Slider, Accordion Slider, 3D SliceBox and many more).

Your Work is Secure
Your images are safe with Cincopa. Safe and shared images are key to your portfolio's success. After you choose your skin, you can add a watermark image URL, a watermark click URL and you can choose the watermark position (top left, top right, bottom left, bottom right). In addition, you can decide if you want to activate sharing buttons like (Facebook Share, Twitter Share, GPlus Share, LinkedIn, Pinterest Share or Email Share). With Cincopa's solution you can add a domain lock to your galleries and you can track any events (like downloads, page views, etc.) with Google Analytics.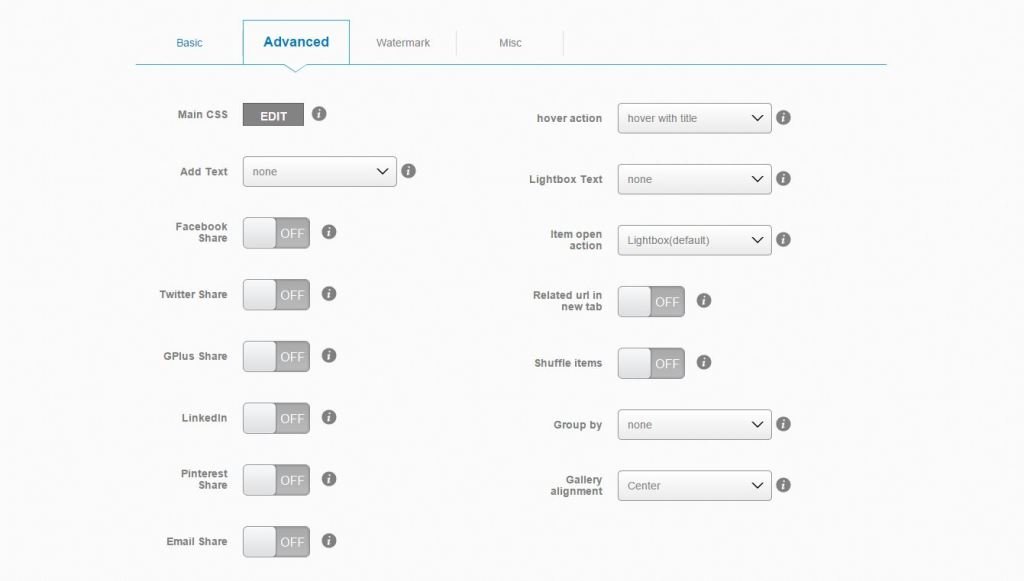 Embed/Edit Galleries, without Hiring a Programmer
Let's say that in addition to your website, you are invited to write on a photography website or a specialty platform. Uploading each of your photos again can be a drag, especially when you have thousands and thousands of files. But if your files are already sorted out and uploaded in galleries with Cincopa, sharing your content is a piece of cake. You can embed the content and upload it wherever you need it, without any programmer's help. Who says that artist are clumsy technology users?

In conclusion, the benefits of using Cincopa for your photography business are extensive, but there is one thing we need to reinforce:
Sometimes, you need to avoid the easy way of uploading your photos to specialty platforms and to start creating your self-standing, unique product, visually enhanced and optimized. With so many competitors in the market, you don't want to be just another self-proclaimed photographer. You want to be the best!
Good luck!
Thank you! Any other feedback?