Every business that utilizes the power of email marketing is determined to optimize their email message in order to achieve the highest level of engagement for their audience. While email remains one of the most effective ways to reach consumers online, it can be rather tricky for marketers to keep readers interested these days, as well as to retain subscribers. An average attention span with emails is as small as 8 seconds, which makes it quite challenging to actually make people read a message instead of just scanning or ignoring it. At the same time, visual content like video email and images is processed by human brain up to 60,000 times faster than text. So, if you want to improve email campaign results, you should be as creative as possible, and this is right where Cincopa can be of great help.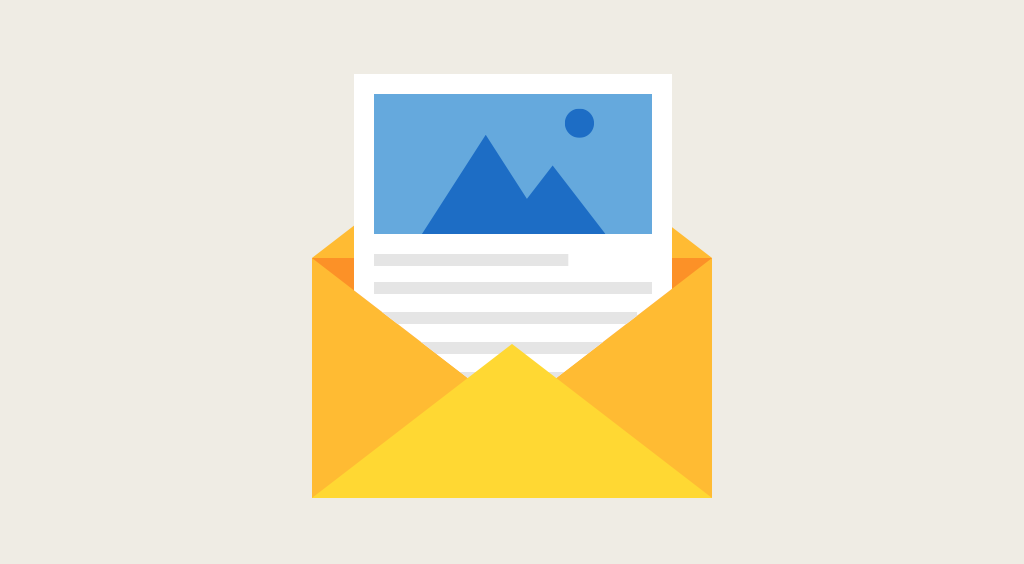 Compose Rich-Media Emails that People Enjoy Reading
With Cincopa's email integration, you can organically embed multimedia galleries containing videos, images, audios, podcasts, and slideshows directly into your email templates. Check out more than 100 ready-to-use gallery skins that address any particular business need. You can upload your multimedia and add any custom gallery to your email campaign – for example, video player, video portal, video timeline, audio player or playlist, podcast, photo slideshow or a mixed gallery with videos, audios, and images!
Optimize an Embedded Media Gallery for Your Email Message
Let's get through the process of adding a video and basically any custom media gallery to your email template. As mentioned above, email integration is available for all gallery types. Simply choose a gallery you'd like to use in your email and open the "Embed Gallery" page, where you can select "Emails and Campaigns" among other embed methods.
Embedded media gallery will be displayed in your email as a thumbnail with image opening a full gallery in a new browser window on click. In the embed menu, you can customize thumbnail size, add title and description if necessary.
Email Marketing Integration is Important
Of course, you don't have to be a coding guru to create your own email template – you can use a fully customizable template offered by your email marketing platform (for example, MailChimp, Constant Contact, GetResponse, etc.). At Cincopa, we love automation and support integration with all popular email delivery providers. Cincopa will automatically generate embed code in the required format for your selected platform that has to be copied and pasted to an email template. You can even send embedded multimedia via email client like Gmail or Yahoo. In this case, to be able to track user interactions with your media, you'll have to manually add a recipient's name and email address to required fields in the embed menu.
Use the Power of Video Analytics
Here's another reason to integrate your email campaign with Cincopa. Our advanced Video Analytics solution allows to obtain valuable insights about video viewers. When you send video with an email campaign Cincopa automatically tracks email address and name of every recipient who watched video from your email message. Check Live Feed in Video Analytics to find out which email subscribers interacted with embedded video. Extended user profile provides much more information than just email address and name. It's extremely helpful to understand your video viewers: their location, IP, video viewing activity and engagement, operating system and browser version.