Discover the Video & Image Platform For Business
A centralized platform for your entire range of digital content distribution & analytics.
Get a walk-through of the Cincopa platform.
Learn about the power of video for business.
Discover our range of out-of-the-box embeded galleries, portals, slideshows and players.
See the solutions most relevant to you.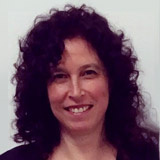 Tlalit Prescher
Head of Marketing & Sales