Unleash The Power Of Multimedia.
Make Your Clients Happy!
Next generation VIDEO, AUDIO & IMAGE hosting for agencies
Create personalized client experiences
Cincopa is a powerful multimedia platform that takes care of all your content, and helps you to build any custom experience for your audience. Impress your clients with branded image galleries, photo slideshows, podcasts, audio and video portals. Go beyond the standard media players – pick any custom design out of more than 100 ready-to-use templates available. Cincopa allows you to integrate your multimedia directly into the website's design in multiple ways. You can customize player controls, adjust colors, display your content in the full-screen mode, show it always on top or in the background, combine different media types, and much more.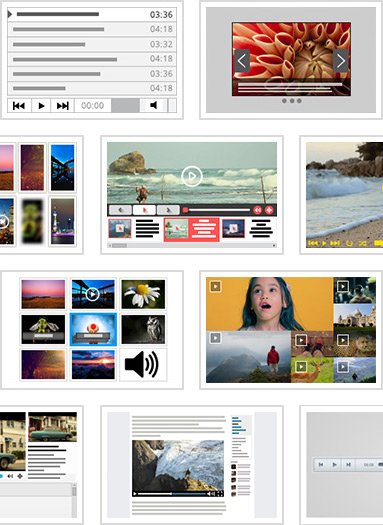 Collect Email Leads from Video
Cincopa video can provide you with high-quality email leads. Lead Generator can be used with your video helping you to receive personal information from viewers, including email address, first and last name. It displays a pop-up email form right in the video player and saves all submitted data to a selected email list with your email marketing provider, for example, MailChimp or Constant Contact. Customize Email Collector according to your goals: set email form timing, add text messages, gate your content or let viewers skip the form. Don't forget to check Video Analytics for detailed insights about your leads.