Add Interaction To Your LMS Software Using The Most Advanced Tools
Professional video, audio and image hosting for education
Increase knowledge retention
Using multimedia for education transforms the learning process into an engaging experience. Cincopa provides a full set of professional tools to host, organize and publish interactive materials online. Visualize your lessons with vivid slideshows, charts, audio lectures, video tutorials and add cue points. You can customize player controls and layout. Cincopa lets you showcase your content in beautifully-designed stand-alone media templates. Also, it let's you embed it to your website, use it with Moodle, and display it on a big TV screen with the help of a Chromecast device.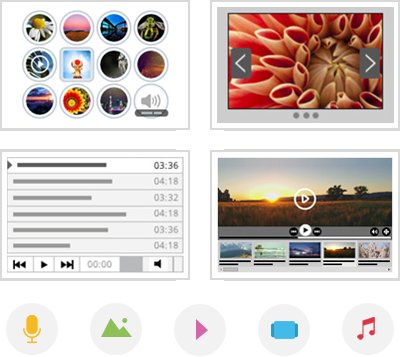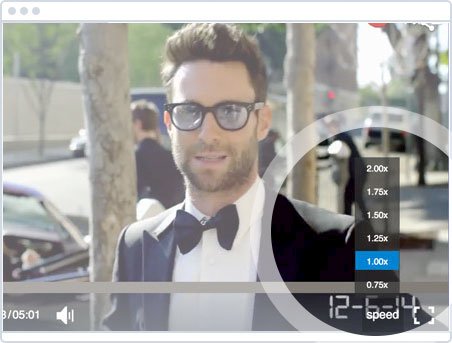 Video Player Speed Control
Sometimes when you are a part of extended webinar, video workshop, or getting training published for your students, you must allow them to process visual information a little more thoroughly. You look for options to fast-forward to a specific point. Give your students full control over video playback with speed control.
With Cincopa speed control features viewers can speed up or slow down the video playback speed. With speed control viewers can reach a specific part of the video and watch their favourite scene in a slow motion or vice versa.