Video thumbnail lets people see a quick snapshot of your video. After your video has finished uploading, you'll be able to choose a thumbnail from the options generated by Cincopa.
Here's how to change a thumbnail at any time for your Cincopa video:
1. Go to Assets page.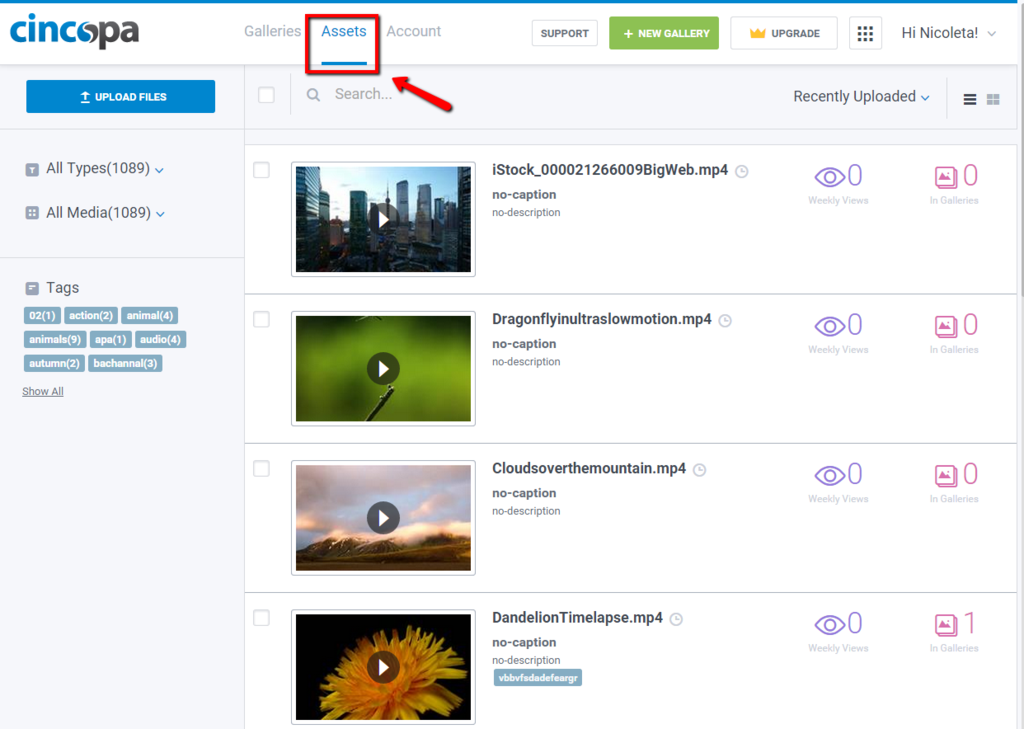 2. Go to the relevant asset, and choose from the dropdown menu "Thumbnails"
3. In asset page, on "Set thumbnail" tab, you can view your current thumbnail, select a different one or upload an entirely new thumbnail image.
4. Once the thumbnail is uploaded, don't forget to click the 'Save' button.
NOTE:  Each time this video will be used or has already been used in a Cincopa gallery it will be displayed with the same thumbnail.
Setting thumbnails for your videos can also be done on 'Upload & Manage Assets' page in creating your gallery: