When it comes to customer satisfaction, there are many things that a business can do to improve its relationship with its customers and to elevate the latter's shopping experience . While businesses might be thinking about how to generate sales and drive traffic to their website, they also need to consider post-sales customer support and help. In many cases, these aspects can create loyal customers as much, and perhaps more than the sales process.
One way to achieve this is to have a knowledge base that both customers and staff can utilize. You can opt for best-in-class knowledge base software, or attempt to create one yourself. Here are some ideas about how to create and manage a knowledge base for your company.

What is a knowledge base?
The definition of a knowledge base has changed over the years. At first, it entailed any type of data storage system that was more than the typical database. However, with the introduction of SaaS, this term has been expanded to have a different meaning.
Today's modern knowledge base is a repository, or library, that contains information relating to a product, service or topic. They are meant to be self-service and be easily accessible to both customers and staff.
Now,  more than ever before, consumers expect more from retail companies and service providers. They not only want contact through social media but also demand access to help and advice whenever they need it. This means businesses need to adapt and create bite-sized, easily comprehensible solutions to problems. This will increase customer satisfaction and give customer service better tools to do their job.
To help with this, many companies have set up a dynamic knowledge base that can adapt and change to customer's needs quickly and easily.

How to use video to build a dynamic knowledge base
Once you have decided that a dynamic knowledge base is right for your company, you need to start building one. By far the easiest way of doing this is by using Cincopa, which you are likely already using for other areas of your business such as marketing. Using the range of tools that Cincopa has to offer, you can create a useful knowledge base that you can monitor and adapt.
With Cincopa Video Channels
Cincopa Video Channels are essential in delivering bite-sized, easy-to consume videos which allow consumers to retain information. Unlike with embedding YouTube videos on your website, viewers will not be met with distracting ads, and will not be a click away from bouncing out of your website. Rather, customers or employees,  will be immersed in an engaging, friendly Netflix-like environment, where they can binge on relevant videos.
With Cincopa, you can create a dedicated Channel  that you can add your branding to. This will make the Channel uniquely yours and the bonus is there will be no ads to distract your customers. These channels will increase customer engagement, and build confidence in your brand.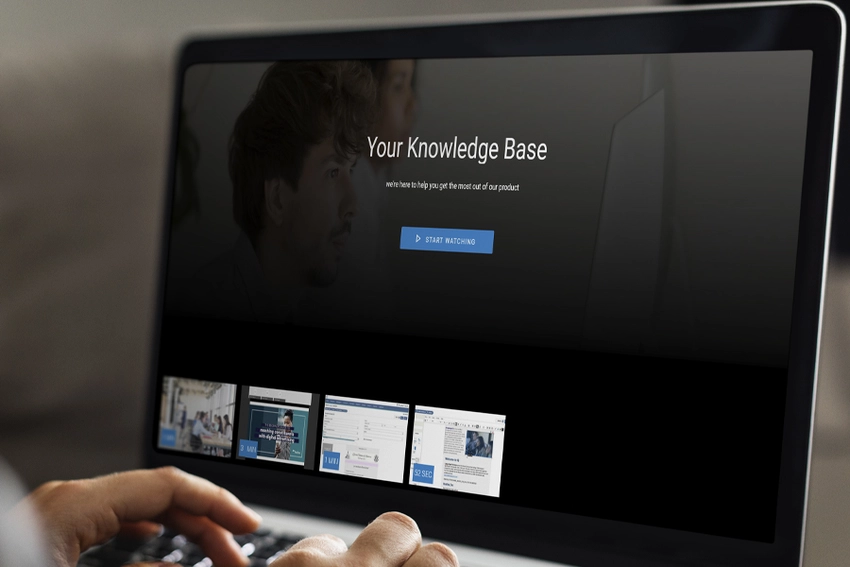 With Cincopa Video Course
Another way that Cincopa can help is by using its online video course tools to create a video academy. Courses are an ideal way to not only help your customers with their problems but also to help train the customer support team and keep them updated on new products.
These courses can be updated and amended with new ideas, updated guides, or requested videos from customers. Customers find video far more engaging than text-based solutions with only 10% retaining content from text compared to 65% with a visual element and 95% with video.
One of the best features of Cincopa is the ability to use detailed analytics to help you monitor customer engagement and retention. You can then have your customer success team employ a product expert to record a short video and upload it as an addendum to any existing Cincopa Online Video Course. Recording these bite-sized videos is also easy to do if you use RecTrace (more on that in the next paragraph).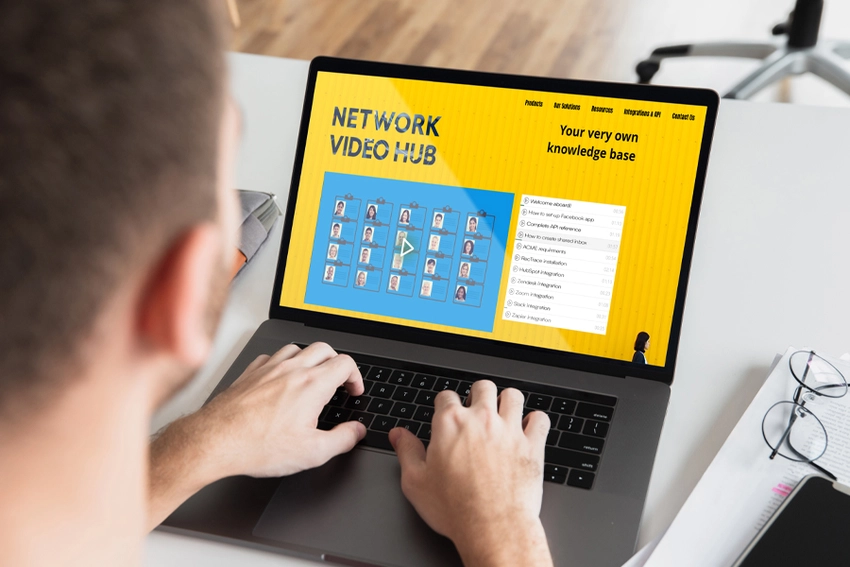 With RecTrace
Cincopa's RecTrace extension can be easily added to the Chrome browser to offer a fully functional video capturing feature. You can record video directly from your computer's webcam (along with the audio), transforming video creation for your knowledge base and online courses incredibly easy. As an added benefit, these videos can also include closed-captions so that staff and customers with hearing impairments can get the same value from the videos as everyone else.
RecTrace is specially designed to be easy to install through Chrome extensions and simple to use. The best part of using this software is the ability to share the videos you create directly using a direct link. This means it can be shared with colleagues or customers if they need a specific answer to their query.
With Cincopa for Zendesk
Knowledge bases by themselves won't be able to solve all your customer's problems; however, they can be a valuable tool as part of an omnichannel, sophisticated customer support and retention apparatus.
Part of this apparatus can (and honestly should) include Zendesk. This industry-leading helpdesk platform is designed to offer the best customer experience. By using Cincopa and RecTrace along with Zendesk, you can provide a comprehensive customer support environment that will help you with customer retention and reduce the number of complaints you receive.
For example, if you have customers that are unable to use a certain product, you can use Zendesk to deal with their initial query and then either send them a direct link to a video created with Cincopa and RecTrace, or direct them to the knowledge base where they can search for the video they need using keywords.
If there is no existing solution,  a company product expert can quickly create a video and add it to the knowledge base.
Businesses are constantly searching for ways to adapt to new markets and the needs of their customers. With so much competition, the need to retain loyal customers has never been more important. By adding a knowledge base, your company can add another dimension to its customer support and ensure that their staff is fully up to date with new products and services.
Originally published on March 23rd, 2020
, updated on December 23rd, 2020