New Feature: SlideShow Pro users can now seamlessly import their existing SlideShow Pro assets directly into Cincopa, including tags, titles, digital assets and descriptions.
Cincopa offers three ways to import SlideShow Pro galleries into Cincopa:
1. Paste the URL of a page containing an existing SlideShow Pro album.
2. Paste the XML file path copied from SlideShow Pro Director.
3. Paste API data from your SlideShow Pro Director using this format: API Key,API Path,Album ID
(for example : local-f3b4a349b86d8a2e9c671456ec13e8a5,scn.mysite.net/sspd,284)
You will be pleasantly amazed by how it easy it is to import your SlideShow Pro assets into Cincopa, regardless of the method you choose.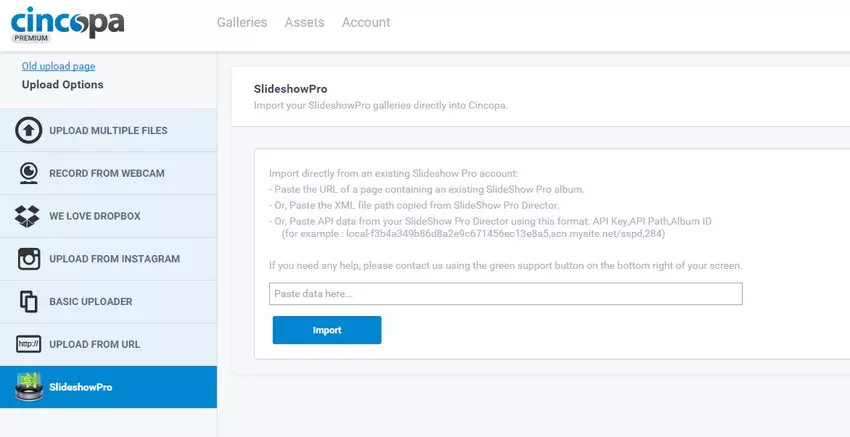 Originally published on October 13th, 2015
, updated on July 23rd, 2021