JumpCloud offers Directory-as-a-Service® (DaaS) as a single point of management for access, authorization, and authentication.
The do-it-all platform provides cloud directory services, single sign-on, privileged access management, and user provisioning capabilities.
JumpCloud's ten reviews help them rank as the sixth-best overall SSO tool listed in the category. Its highest-rated features are its cloud directory, security, and on-premise identity repositories.
Cincopa Login SSO with JumpCloud
Cincopa also allows users to use JumpCloud as an SSO solution.
The process for JumpCloud and Okta is very much similar.
To access Cincopa with JumpCloud, you will be provided with a JumpCloud Login URL, Username and Password by the admin of your company.
The admin will install the applications like Cincopa that needs to run in your JumpCloud account and provide the necessary permissions required for you to access the applications.
For you to access Cincopa with JumpCloud, simply access the login URL example: https://console.jumpcloud.com/login and enter the username/password provided to you by the admin and click on USER LOGIN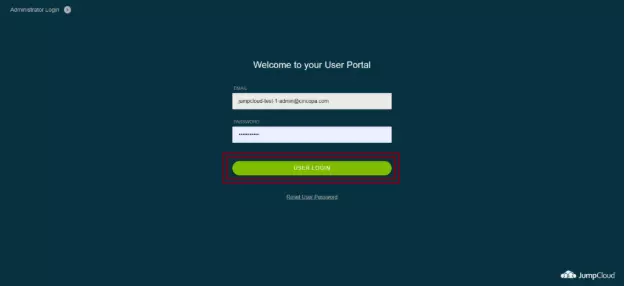 Once you log in with the username and password provided by your admin, you will see the list of applications that the admin has added to your account.
Note: In this test example, we have just one application. But your admin can add all the applications you need for work so you don't have to log in to any of those applications.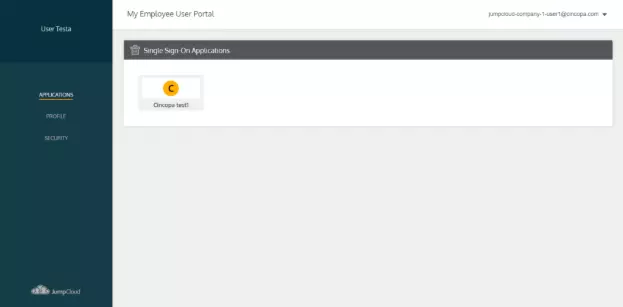 To access Cincopa, simply click on Cincopa and you will be redirected to Cincopa.com in a new tab logged in with your account.