You can easily embed / post your Cincopa Gallery in tumblr blog.
1. Create your Cincopa media gallery.
2. On step 4 "Embed Your Gallery" page choose "Tumblr" and copy the code of your gallery.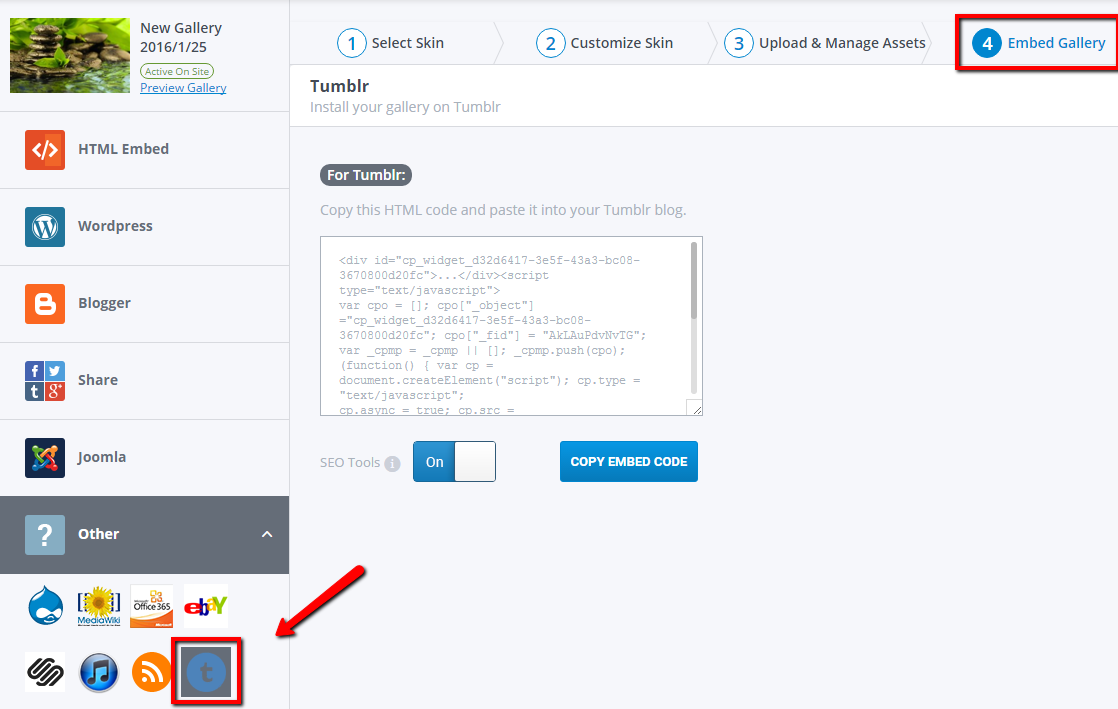 3. Go to your Tumblr dashboard.
4. Click your Tumblr blog's name at the top of the Tumblr dashboard. Click "Customize" on the right side of the screen.
5.  Click "Edit HTML" under your website theme. The screen will change to display your blog's current HTML code.
6. Click anywhere in the code, based on where you want to add code, and press "Enter" to create a new line. Insert the gallery HTML code. 
7. Click "Update Preview" to preview the changes in your blog's Customize page.
Click "Save" and "←" at the top of the screen to save your HTML changes to your TUMBL blog and go back to your Tumblr dashboard.
Video Guide