Cincopa Galleries (also known as the video player) is a player through which you can display one or more videos or media items using a variety of templates.
Cincopa Galleries are a convenient way to display multiple videos and share them with others. They also make it easier to embed a gallery on your website.
How to create a new gallery?
Log in to your Cincopa Account and then click on +New Gallery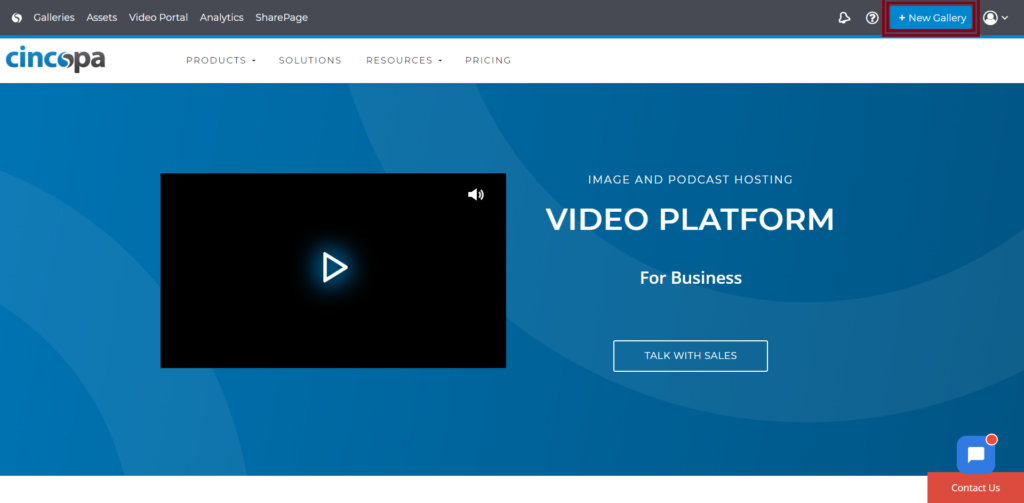 Select a template that you wish to use with your new gallery and click on USE THIS TEMPLATE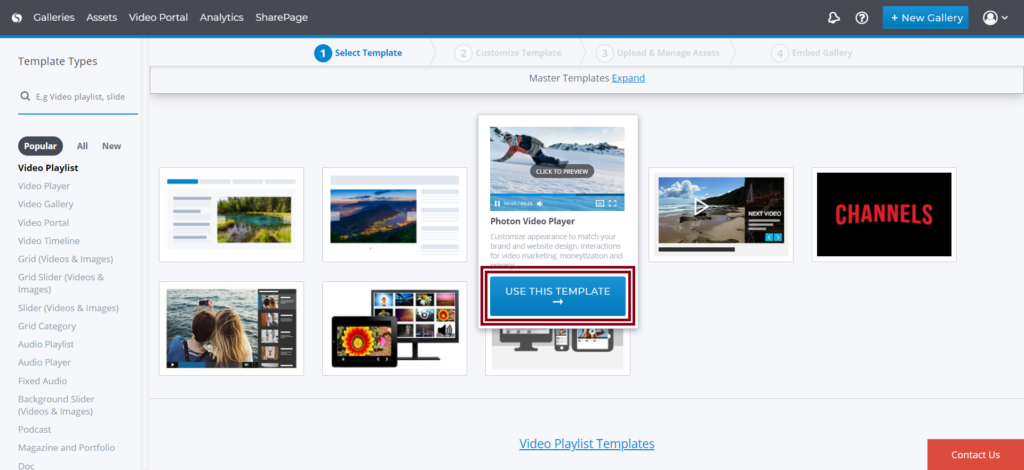 Next, you will be shown a list of customization options for your Cincopa Gallery. You can find step by step instructions of advanced customization options here
Once you are done with the customization options click  Save & Next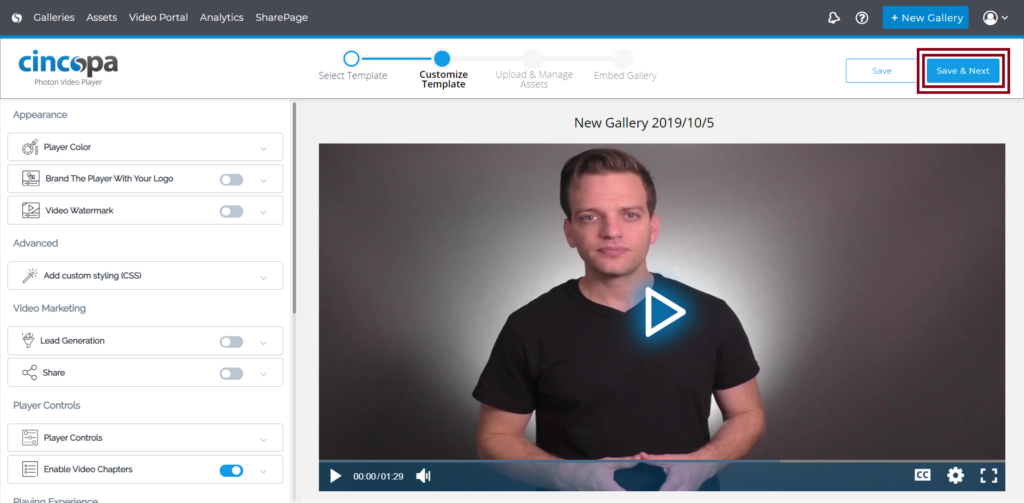 Next, you will be taken to the upload media screen where you can add new media content. Once done adding new media files click on NEXT
Next, you will be taken to Embed Gallery page where you can click on COPY EMBED CODE to copy the embed HTML code or you can click on Preview Gallery to view the new Gallery you created.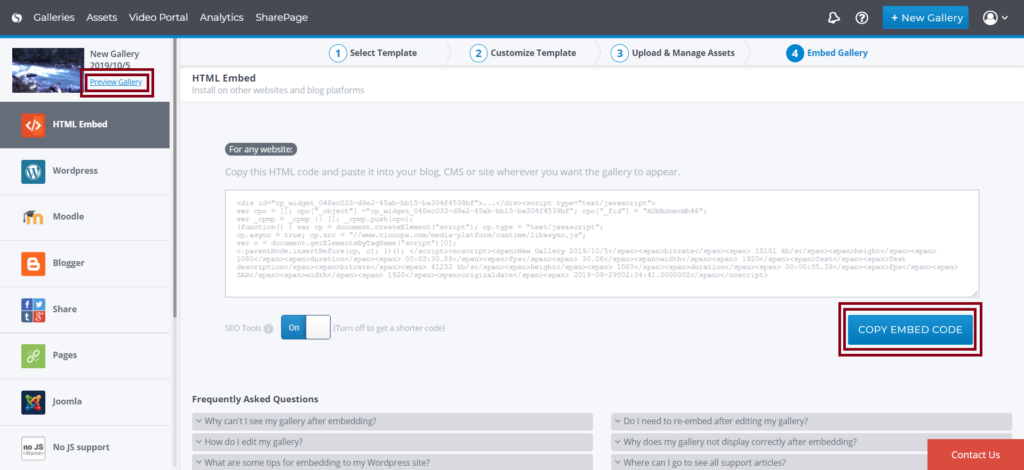 This is how the new gallery looks like when you preview it