Welcome. to a whole new world of productivity for your enterprise account.
What is a Cincopa Master Gallery?
The best way of explaining it will be to see what you can do with it.
By linking a gallery to a Master Gallery, It will take the template and customization settings of the Master.  Any changes made to the Master will be magically reflected in the linked gallery.
So unlike a preset, You don't have to re-apply it to countless galleries when you want to change the player color, add a logo to an image gallery or change the timing settings of a slideshow.
A Master Gallery can also be a starting point for new galleries, which will automatically be linked, acting as a default template.
As the customization options are "locked", You will go straight to Upload & Manage.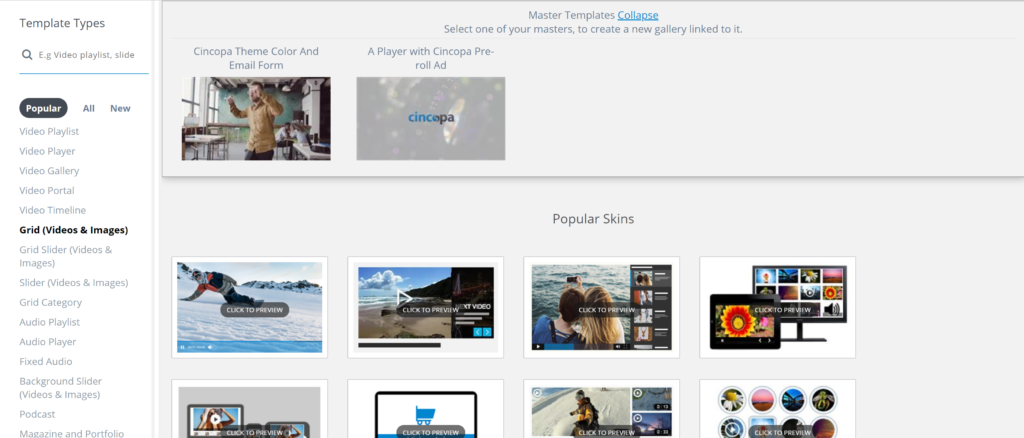 Getting Started:
Setting a gallery as a Master Template
Setting an existing gallery as a master template is done by navigating to galleries, expanding the gallery options and setting it as a master.
Caution: A master gallery cannot be deleted or "unmastered"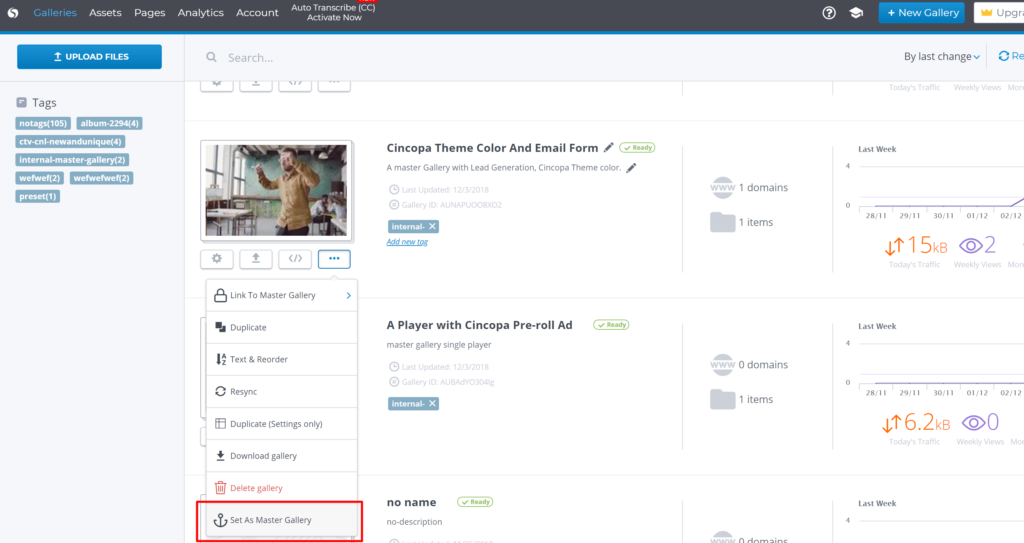 Linking a gallery to a Master Template
FAQ – Master Gallery Template:
How do I unlink a gallery and what happens when I unlink it?
When customizing a linked gallery, you can unlink it from its Master Gallery. When that happens, It will regain its original template and customization settings.
How do I assign a new master gallery?
Navigate to the galleries view, Click the dropdown settings of the gallery you wish to assign and set it as a master gallery.
Can I delete a master gallery?
No. We restriction deletion for your own safety. If you really want to delete a master, contact your account manager. He will be able to do it for you.
Can I assign a linked gallery to a different master?
Yes. In galleries page, navigate to the linked gallery and assign it to a different Master Gallery
What happends to a linked gallery when I change the settings of a Master Gallery?
Like some kind of magic, It will change its appearance and behavior instantly.
Can I customize a linked gallery?
No, You will find the customization view locked.