Your own
private and secure
YouTube like corporate video portal
A secure, organized, branded, searchable, interactive and distraction-free, Cincopa's Video Portal provides your company with a video space to facilitate a multitude of internal and external use cases. With Cincopa Video Portals, you'd be guaranteeing that only those who need to watch your videos be able to access them.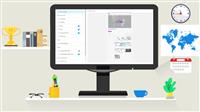 Public or Secure
Depending on the nature of your content, you can create public or secure Portals with highly granular access permisions.
Your Brand,
Not YouTube's
Custom brand Portals to your guidelines, layout and preferred URL.
With Cincopa's professional services at your disposal - the sky's the limit.
In-Video Search
& Automatic
Closed Captions
Allows viewers to instantly find
and fast-forward to any relevant moment in your videos.
Ad-Free
No Commercials.
No Distractions.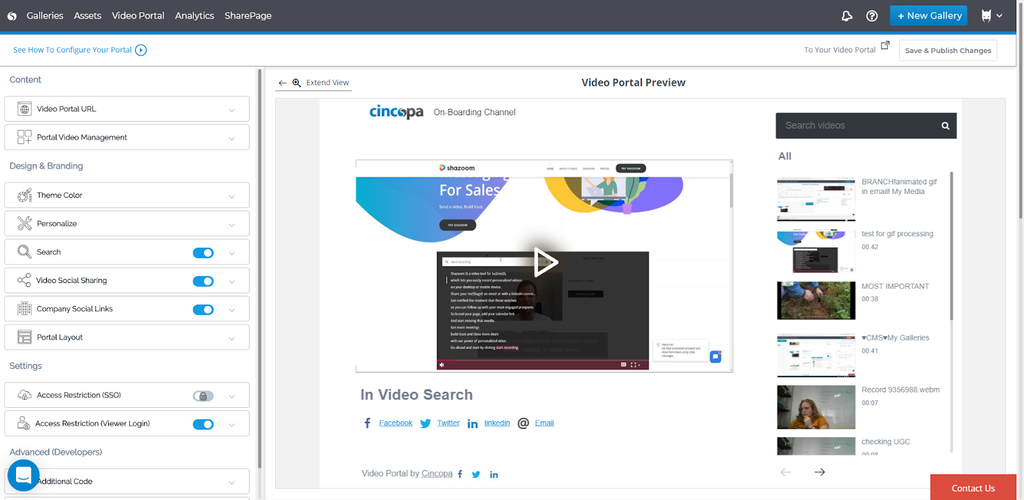 No need to embed.
Just Publish
When creating a Video Portal,
there is no need for any embedding or coding.
Add a logo and select your theme color:
You can be personalize anything
After configuration, it can be published,
without any embedding.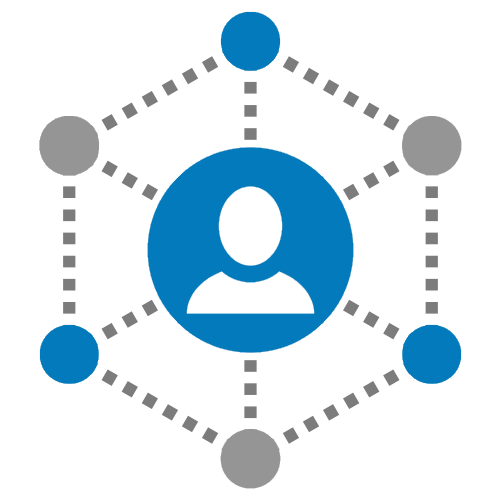 Single Sign On Integration
With SSO (single sign-on),
you can decide that only those with a user on your site
can watch the videos you upload onto your portal.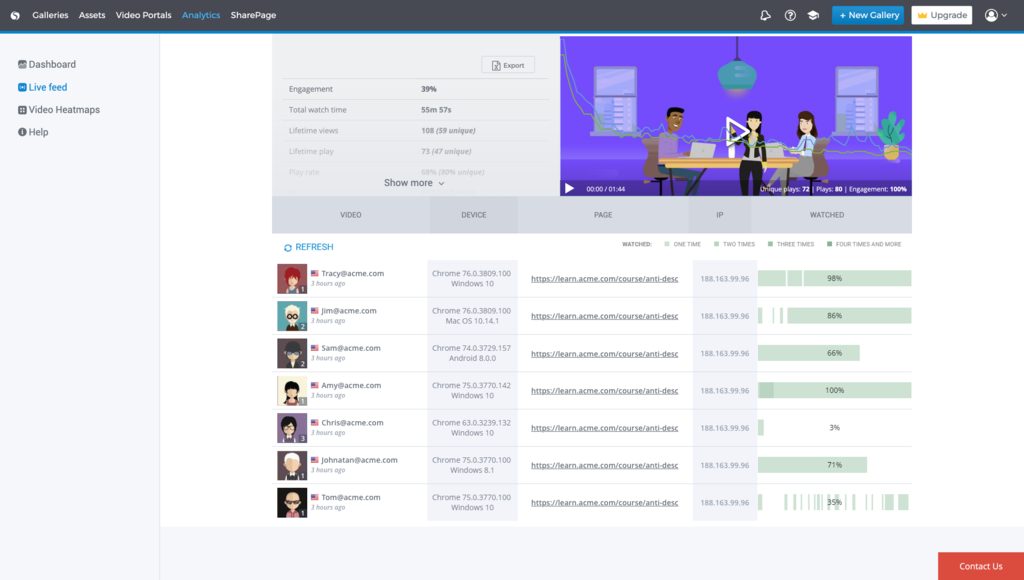 Video Viewing Insights
Know exactly your employees engage with your videos..
Are they watching them all the way through?
Are they skipping certain parts?
Export detailed reports.
Need help with creating your first video portal?