When it comes to email campaigns you will hear businesses still use the old term 'newsletter', which was news the company sent in order to update their network about things that happened in the company in that period.
The email is not dead but it has actually evolved and still shows the best conversion rate among other marketing channels, however, the old tactics in which your company sends one or two emails every few weeks or months are more than dead it even creates a push back from clients. Emails now carry media-rich content that is strategically drafted to serve various segments and user stages. Email automation possesses the capability to organize and channelize a high-volume of emails to a subsequently large set of clients which was not possible with now outdated one-off email campaign methods.
So what do companies need to do differently from the old Newsletter?
First, we need to understand that it has to be a flow of emails that are creating a journey for the contact, but not just a general journey, a path which is related to their PoT (Point of Trigger) and sub-journeys which one can change according to what we learn about the contact's needs.
1. DESIGNATE 
Use the ingredients on the Metrics Template in order to create the best funnel of your audience's pathway and take them into the best journey that converts them into sales.
Create the metrics which build the Funnel: 
 Define the segments– Each Contact has its own needs, its own PoT (Point of Trigger), so don't send the emails' sequence to everyone on your lists, differentiate them based on position, industry, main pain points, main activities your contact did on your platform until now. No matter what, try to divide them into groups – A segmented audience.
 PoT- Create a list of PoTs, each PoT should have one feature/solution (yes, one only) from your products. One that you anticipate or have observed to be a trigger for action on the contact's side. For each feature, you can add a video or an image that can be used while drafting the email content.
 Messages – Craft three messages per each of the PoT and per each segment.
 Header/Subject– Craft two headers per PoT and per segment
 Keywords– Define what are the keywords that are most related to this PoT and for this segment.
 Blogs/WhitePaper– Find whitepapers and blogs that are related to these PoTs and segments, connect between them, in some cases adjustment is required, so one can be a little flexible here.
 Use Cases– Use cases and testimonials are vital to the Engagement Funnel, it's one of the tools that create trust.
2. STRUCTURE 
Many types of messages and emails can be sent at different funnel stages, such as Knowledge building, engagement, invitations to download or participate in a webinar. Manage the funnel's triggers is one of the essential procedures in the process; The incentive will lead to the next step or 'push'  the contact into another (branch) sequence or create an opportunity for the sales to follow-up calls. Those triggers and PoTs should preserve for remarketing and to utilize on different channels.
Here is an example of how a funnel looks like.

The first step is to define the goal and the objectives of this funnel on whether it is to create awareness, generate engagement, convert trial subscriber into a paid client, or even to move a prospect from one step on the sales funnel towards the next step, such as from QL to MQL, or to SQL.
Why is it different, and not all the vertical or the segment can receive the same emails?
First, there are big differences in the messages you will use to a prospect who just registered or contacted your team and a contact whose at its buying stage (SQL- Sales Qualified Lead).
Second, the follow up once the contact has been engaged is totally different, if it's a new client it might move forward to be contacted with your SDR, if it's a prospect in MQL their sales director will contact them, and if it's a client, an account manager will contact them for an upgrade, cross-sales and upsell.
Use the Matrics you crafted with your sales, Marketing, and Product team, and build an email per each of the PoT/Message/Subject you defined. As discussed earlier, e-mail communications can be accompanied by videos for multiple matrics at multiple stages, for instance, a sales-qualified lead will be served with a different video message than a marketing-qualified lead.
3. CONNECT 
Connecting the dots is not a cliché, it's really an objective. In order to build a full-funnel, you need to adjust and build several other points that will support the journey you take the travelers (your audiences). Here again, each channel can accommodate videos relating to the respective campaign. Here is an example of our campaign on embedding videos inside emails that we share with our clients.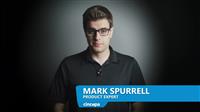 Landing Page – We send a client to a landing page, even if in most cases the website page looks great because the website has a lot of information and multiple points where you can lose your client's focus and the purpose for which you brought them for. Keep your content and media highly focused on the action or goal that is required from the page. Embedding YouTube videos here can be very dangerous and may lead to undesired distractions through ads and irrelevant content. Use a dedicated video hosting platform to showcase interactive videos that can deliver lead forms, annotations, multi-language subtitles, and analytics.
Ads campaign– You invest so much to bring those targeted audiences into engagement, don't stop there, utilize remarketing techniques through search engine and display ads. With the right tool and tactics, you can build the ads that will reconnect with those who have already visited your webpages while they surf on the internet and visit other pages.
Social Media– Schedule a list of messages you will publish on Social Media, those posts shall be published on the same timeline as the Email sequence, also the URL will redirect to the same landing page but the URL terms will be different in order to analyze the conversion on a URL and channel.
Buying Group– if you are targeting B2B, in a matter of small and bigger deals, it means you will need to build a buying group in order to move the deal in the sales funnel, therefore, build the vertical you will need to implement once the engagement has been established, generate those leads, add the client to the funnel, you want the client to learn more about your business, and for the first time once the deal will go into the MQL or further.  One can also nurture and re-engage such leads based on their level of interaction with the content on your website with the use of backend analytics.
For managing all the above tasks efficiently without getting lost in the process, you may need to find a centralized digital asset management platform that hosts all your media content in a way that it remains organized and accessible all the time.
4. CREATE
Create the emails as per the matrices, build the ads, and connect the landing page per each of the emails and the ads. The emails should be designing, and it's even better to create multiple types of CTA (Call To Action), Don't forget that one of our objectives on every funnel is to learn what are the keywords, PoT which trigged the client to engage with us.
5. AUTOMATE
Connect all the emails, Landing Pages, and ads into the funnel network, but it's not only that, build the lists on the automation platform I'm ordered to create the lists of contacts per almost everything. PoT, landing pages, verticals,
Originally published on February 27th, 2021
, updated on March 3rd, 2021