Finding just the right balance between a well-executed company culture video that highlights all the great aspects of your company and one that doesn't feel too manufactured is essential. Companies have very different approaches toward how to best communicate their company culture.
There's no ready-made formula.
Nevertheless, there are a few guidelines most successful companies follow. 
Your first step should be to zero-in on what makes your company unique and an ideal working environment. 
This stage includes focusing on these key factors: Your mission, vision, values, the industry you work in – keeping in mind of course that your goal is to attract prospective employees. On average, these types of videos are about two to four minutes long, however, it's up to your company to decide which will be the perfect video length to deliver your message.
So, let's take a look at a number of five companies that got these video just right.
BambooHR: Lead a balanced life
Nobody likes working 60-hour weeks, no matter what Silicon Valley tries to make you believe, and BambooHR understands that.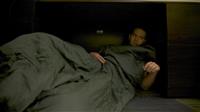 In its company culture video,  the HR-related solution emphasizes the essential balance between work and home. BambooHR makes it exciting to join the company; promoting their genuine belief that productive, happy employees need their time outside of work to do things they love. The overall video messaging is so appealing that it is subtly a recruiting video as well.
Apple: Inclusive & Diverse
Apple is perhaps the biggest and most successful case study for branding in the 21st century. The tech behemoth is at the cutting edge of technology and visual communications; creating a company culture video around inclusion and diversity – in the current social and political climate – sends a powerful message.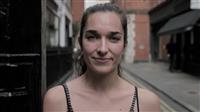 Apple's latest company culture videos appeal to the human side of their potential employees whom are interested in joining them. Focusing on its open environment, inclusion, and diversity, the company's branding team successfully appeal to the new workforce generation. Apple's creative team does this primarily by pushing its company values through equal opportunity hiring; one that does not discriminate between any race, gender, religion or sexual orientation.
Potential prospects are left with a feeling that they will be welcome as they are, and seamlessly fit in at Apple.
Atlassian: Open Company, No Bullsh*t
Atlassian is the builder of a number of popular apps like HipChat and BitBucket. In this video, it highlights its core values: Transparency, balance, honesty, teamwork and inspiring change.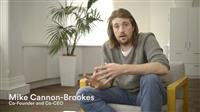 What makes this video so engaging is how refreshingly honest it is. Rather than following a traditional script with tired, generic tropes, the company opts to punch the viewer in the face.  Describing its work environment as an  "Open company, no bullshit" and summarizing its  customer service  by explaining that they "Don't f*ck the customer" grabs viewers' attention quickly and effectively. This video appeals to  a younger generation that appreciates blunt honesty and admires the 'tell it like it is' attitude.
Canva: Creating a fun environment
Canva is a popular platform that offers users with drag-and-drop features and professional layouts. The site is catered to designers to create stunning graphics, but casual users can easily navigate and make use of it as well.  When deciding on producing a company culture video, Canva decided to focus on creating a sense of community and trust with the brand itself.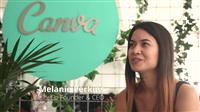 Showcasing its beautifully designed office space, the company highlighted its  bright, unique and energetic approach to the workplace. Canva's video successfully communicates a flexibility and fun approach that defines its working environment. The video follows an employee casually rolling along on a skateboard and various employees sharing their stories. These succeed at painting Canva as having a warm, family-like atmosphere, while subtly promoting its excellent product as well. 
Drift: A-Team and a sense of belonging
Drift is a conversational marketing platform, making it easier to connect  sales teams with potential customers. This video highlights the importance of comfort in the workplace and in building teamwork; blending  employee testimonials with an overlook of the office vibe.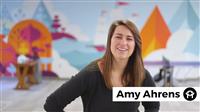 Various teams are featured working and collaborating on different projects, creating a personal experience of what it's like to work for the company. They're different from other companies and they make sure the viewer sees that. The success of this company video is primarily driven by the fact that it focuses on immersion more than anything else.
Originally published on March 28th, 2019
, updated on February 16th, 2020