RecTrace is an easy-to-use video screen recorder for Chrome. Cincopa's RecTrace extension allows you to capture video from your screen, record your voice via webcam. And to install it, all it takes is one click on your Google Chrome browser!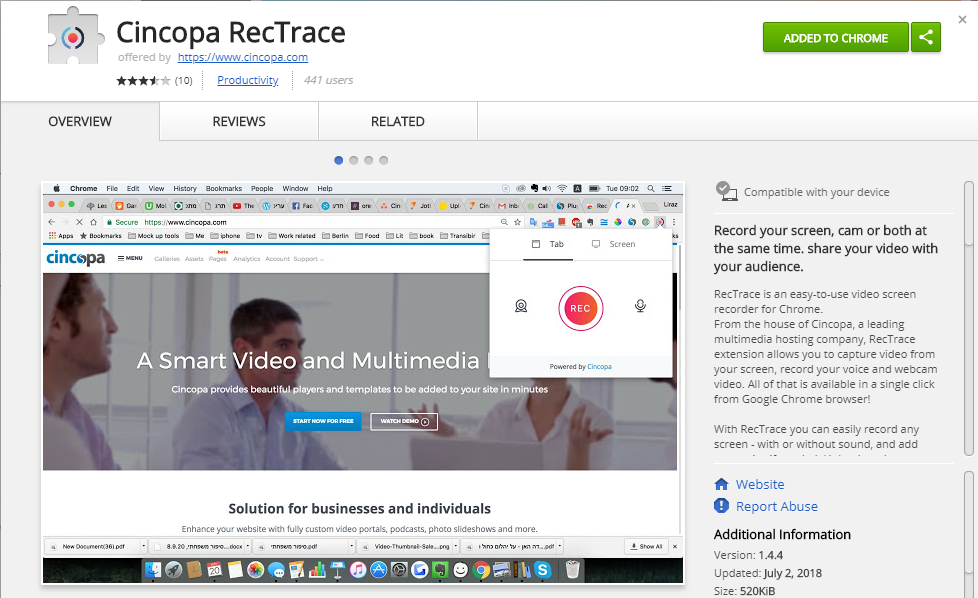 Why should you choose RecTrace to record screen video?
Many free video recorders will add their branding to your clips or let you record only a limited number of videos before payment.
With RecTrace, you can start recording right away even if you don't have a Cincopa account.
Your video will get uploaded to a feed, and you will be able to share the video with anyone online via a direct link.
The video starts recording instantly after you click on the RecTrace button in your browser.
Upload your video to Cincopa, where it can be stored and shared publicly or privately.
You can track video performance with advanced video analytics.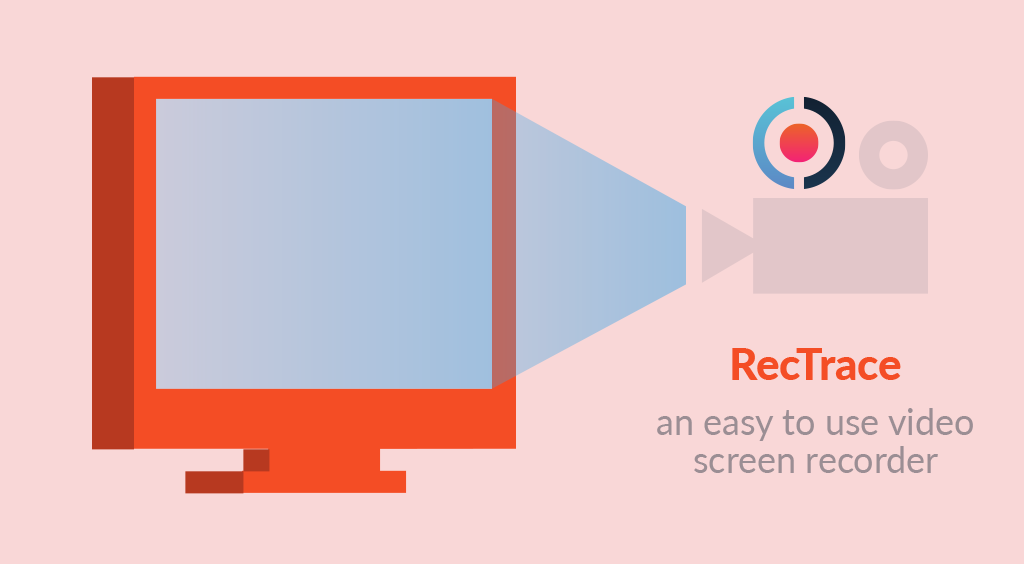 Another significant advantage is that all videos recorded with RecTrace are saved in your Cincopa account; you'll be able to find any video even if you lose a direct link to it.
Right after recording, you can download the video, share it to social networks, send a direct link to the video via email or messenger. If you want to add video to your website or blog, you should log in to Cincopa, open your assets, and grab an embed code from there.
RecTrace Features:
Record your screen with or without webcam video and sound;
Share recorded video via URL, email or social networks;
Your video can be played both on mobile and desktop;
Download the video to your device;
Access and manage all your videos anytime;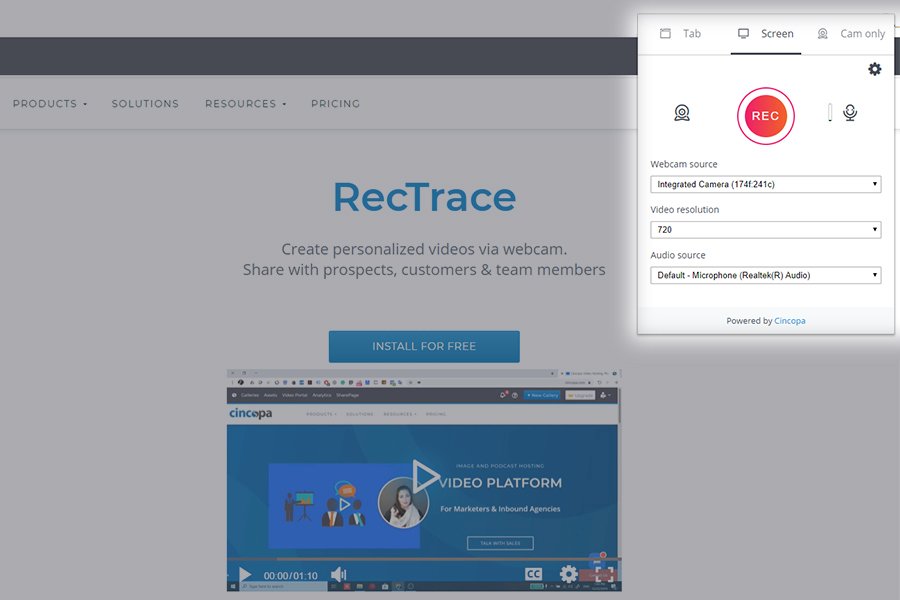 Who can use RecTrace?
Marketers – Promote your company or brand using screen video. Elevate your presentations, webinars, tutorials, or demos. Increase brand awareness and engage potential customers.
Online sellers – Present your products or services in action using screen video. Demonstrate reviews and walkthroughs to let your customers know how they can benefit by making a purchase.
Educators – Screen and webcam videos have proven their effectiveness for teaching people online. Add visual information to your LMS platform. Students perform better when video reinforces text learning.
Startups and geeks – Video screen recordings allows you to explain tasks, showcase different apps, present your business idea and share it with anyone in a fast and creative way.
Designers– Capture live user experience and feedback that includes vocal comments and facial expressions.
Development teams – Collaborate effectively using visualized reports and guides.