From preliminary prospecting, through lead nurturing and deal negotiating, sales reps need to show a lot of grit and ingenuity before they can drink a celebratory closing coffee.
Luckily, video and video-based solutions have made the process that much easier.
76% of companies who use video say it helps them increase sales.
'Great, but how am I going to fit video solutions into my already tight budget?'
Just a few short years ago, such concerns would be valid.
But with the advent of webcam-based tools, jumping aboard the video-for-sales trend is affordable as it is easy.
Gong.io found that webcams were used 41% more frequently throughout the sales cycle for closed/won deals.
If you're a sales rep, it would be an absolute shame not to begin incorporating webcam solutions during your reach out, nurturing, and closing process.


Use videos throughout your sales cycle
Coffee may be closers, but video is for everyone.
In a recent HubSpot piece, video prospecting was mentioned as the top skill every sales development rep needs to master in 2020. With traditional reachout tactics and practices showing ever decreasing ROI, video's ability to resonate with cold leads is proving to be a game changer.
Sales reps and account executives who deal with warmer, more mature leads can benefit tremendously by leaning on video, as well. With it lending itself to a more personal, human sales approach, sales reps can feed leads with personalized videos. Leads' engagement with the latter can then be analyzed. If recipients react enthusiastically to these videos (which they are more likely to do than with any other form of content) they can be directed towards the aforementioned coffee drinkers (😎☕).
And, with modern technology, all of this can be done at scale.
SDR and Sales reps can easily craft hyper-personalized videos that can be sent to segmented groups of leads and prospects.
Video-based solutions integrate with your CRM and marketing automation platforms, enhancing the synergy between your marketing department and sales reps. The personalized videos can accompany major email campaigns, acting as 'performance enhancers' that get the ball rolling.
What makes all of this cost-effective is webcam recording.
There's no need in hiring a production crew or worrying about video editing software. Without leaving their desk, sales reps can use their webcam, look right at their screen and start talking. The result will come off as far more authentic than many an expensively-produced video.

RecTrace: The power of webcam recording for sales
Hopefully, you're leveraging RecTrace for sales and general communications.
To get started with it, all you'll need to do is install the free extension and it will immediately appear on your Chrome browser.
RecTrace provides you with the ability to record yourself and delivers personalized videos to prospects, record your screen, and tab to showcase important platform updates or combine recordings of yourself that appear in bubble form along with your screen.
But that's just the tip of the iceberg.
Getting a prospect to set aside time for you to show how your product or service can help him or her is a major accomplishment. Yet, it's on the sales rep to ensure that he or she delivers a flawless pitch; a slight hiccup or hesitation on the part of a sales rep will likely lead a prospect to lose interest.
It's imperative that sales reps have every conceivable weapon readily available to them while communicating with a lead. The right video, served at an opportune moment can be the difference between a successful conversion or another failed sales attempt.
That's where RecTrace's library tab comes in.
Whenever you click on the RecTrace icon on the right side of your browser, you'll be given the option to browse through a library consisting of every single video, not just RecTrace recording, you've uploaded to your Cincopa account.
Every. Single. Video.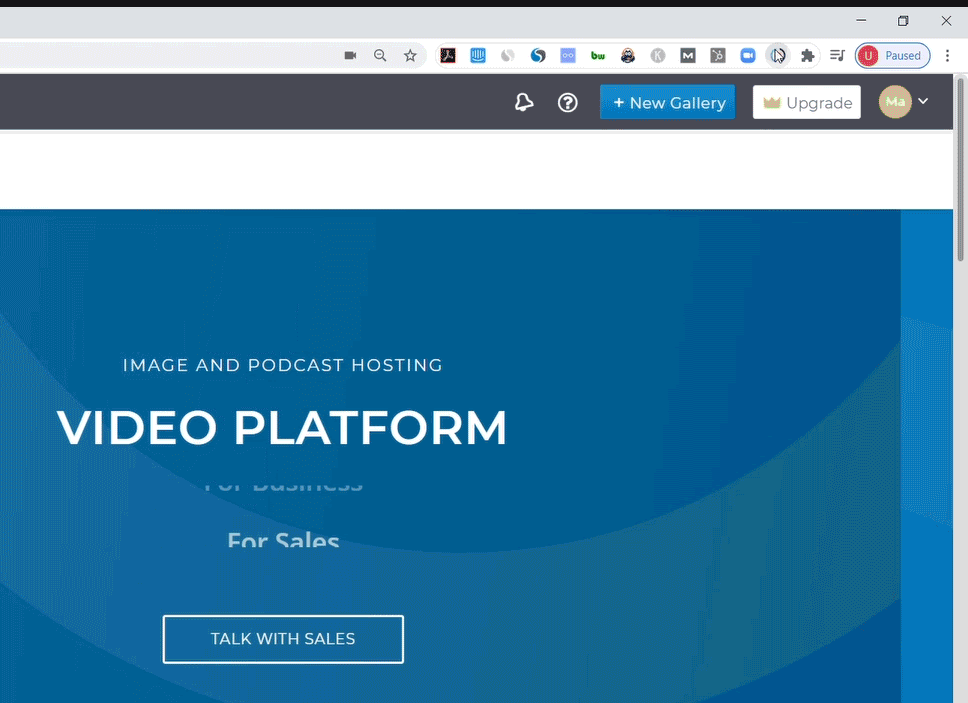 Video*email= smashed sales quotes 
Video is incredibly powerful when incorporated within email campaigns.
Adding a video to an email boosts click-through rates by 65%!
Heck, merely adding the word 'Video' to the email's subject line can increase open rates by 19%, and reduce unsubscribes by 25%!
That's why it's so important for you to be able to add videos to your email, as easily and as quickly as possible.
Whether you use Gmail or any other email client or even a marketing email platform to contact leads and prospects; you can click on the RecTrace icon. Your extended video library which includes all of the videos you've uploaded to your Cincopa account will be available for you to add in two clicks.
All you'll have to do is click on the tab, find your video, and then click on insert video.
Here's how quick and easy it is:

Switch accounts to leverage every video 
Remember when we mentioned the importance of having every conceivable video readily-available to send out to a prospect at a moment's notice?
Let's expand on that for a second.
Through the Switch Account feature, Cincopa enables you to create multiple accounts and have a variety of team members access each of them.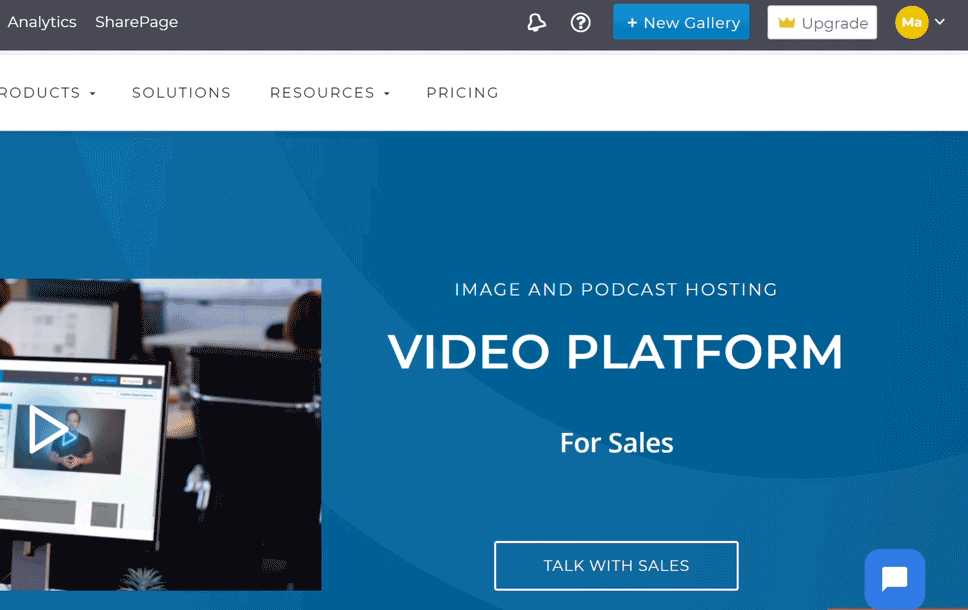 You can decide to grant the entire sales team access to all of your Cincopa accounts.
That way, if they can't find the golden-ticket video on the Cincopa account they're logged into but know said video can be found on another account, sales reps can quickly switch accounts.
Then, when they click on RecTrace, they'll be able to browse all the videos hosted within that account.
Simple as that.
Originally published on July 7th, 2020
, updated on September 14th, 2020