I was recently contacted by a former customer of Vimsy, a video creation platform, that has declared that it is closing down.
He explained that he has found himself in urgent need of a reliable, sophisticated and proven video solution to step in and fill the void created by Vimsy's bankruptcy.
With more than 1200 customers dependent on its platform and services, I'm certain that many are stranded in a similar situation.
We are saddened to hear of a buddying SaaS startup falling short of its goals and expectations, and wish to all that we're involved with the company nothing but success in future endeavors.
We also would like to help you, Vimsy's former customers. With a wide array of video management and hosting features and tools, Cincopa is the perfect spot.
To ensure an optimal acclimation process, we at Cincopa have decided to offer the following:
After you open your account, it will be free for the first 6 months.
With advanced automatic migration features at Cincopa's disposal, we will be able to easily and quickly relocate your videos to their new home.
CLICK HERE TO BEGIN THE PROCESS
We here at Cincopa are certain that we will get your videos performing and delivering the ROI you expect them to. With awesome features, such as Cincopa Video Channels, you will be able to untap your videos' true conversion potential.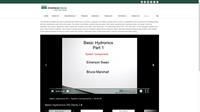 If you'd like to schedule a meeting with us and discuss ways in which Cincopa can step in and help, feel free to click here.
Originally published on February 13th, 2020
, updated on February 16th, 2020