Cincopa recently developed a new preview page for each gallery, which you can adapt to your brand, by adding your logo, changing the background colors and adding a custom domain (CNAME).
Additionally, we're proud to introduce the Access Restriction (i.e. Viewer Log-in) feature.
Although most of the videos our customers typically create are for marketing purposes, and are designed to be viewed by as many people as possible, there are instances in which certain videos shouldn't be accessed by just anyone.
That's where Cincopa's  Access Restriction is really effective.
Here are the options you can choose from:
Cincopa Login
When set to 'on', access will be enabled to your Cincopa account members.
All you need to do is to check the box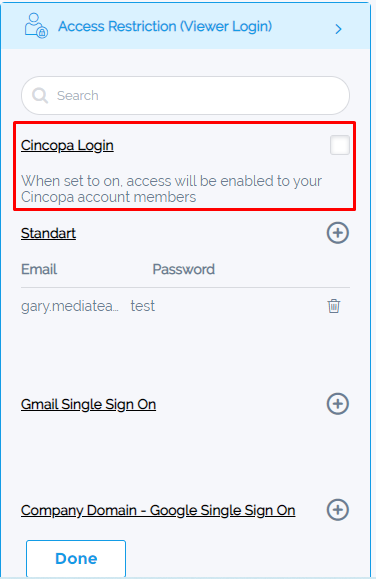 Under your Cincopa account, you can invite your colleagues. You can read here about how to invite your colleagues.
Upload/Download CSV file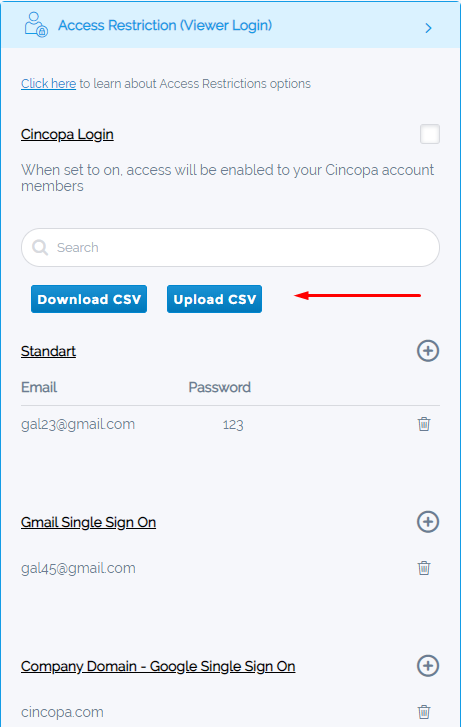 If you have already added users, you can download a CSV file containing their user names and passwords.
When adding additional users the best option would be to first download the existing users into a CSV, then add the new users to that same CSV and upload the file. If you opt to upload a new file without first downloading your existing users it will remove all of the users currently in the system.
If you haven't, feel free to upload them via CSV file.
Check the image below for CSV data guidelines and make sure not to write in capital letters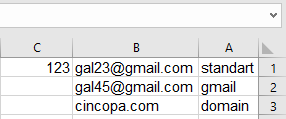 Standard:
Here's where you can add any email address, and create any password you wish by clicking on the + icon. 
For example JohnJohnson@gmail.com, password: testing123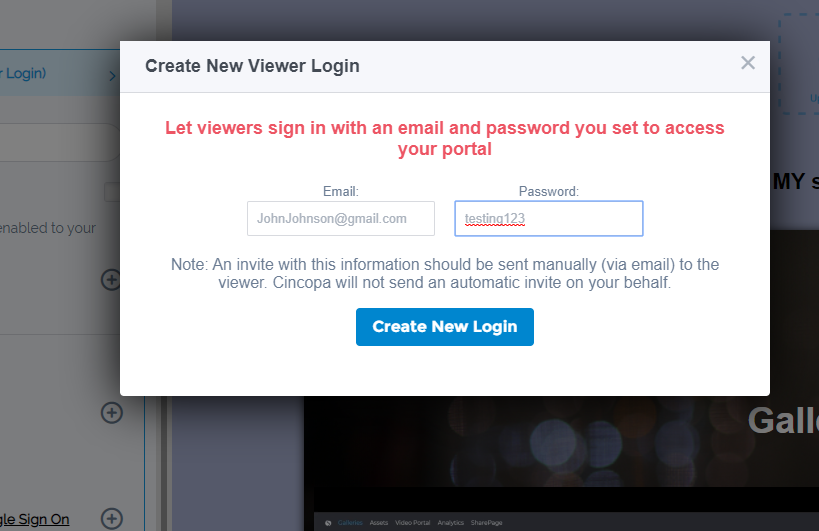 You can, of course, delete any of those approvals any time you want by clicking on the trashcan icon.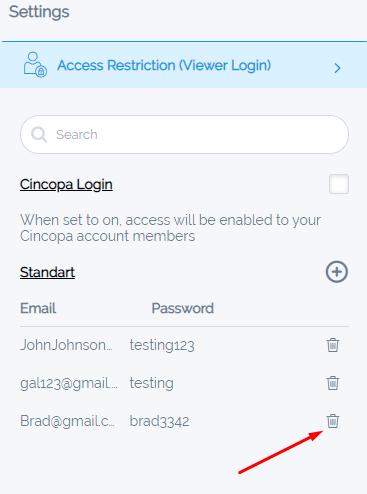 Gmail Single-sign-on:
Here you can allow any Gmail address (which means no other kind like Yahoo, Protonmail and more). Also, you can add companies' addresses, as long as the company is using G-Suite.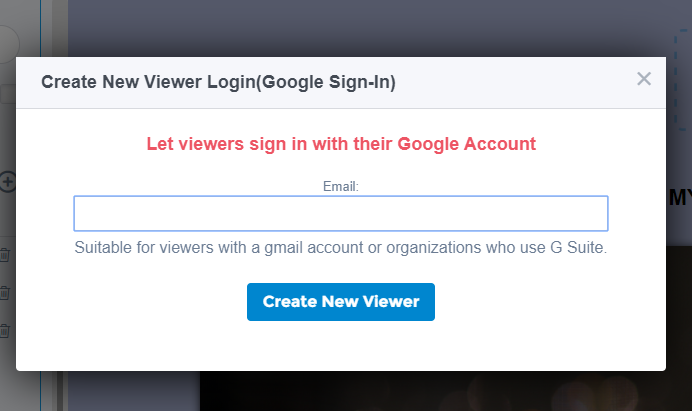 Company Domain-Google Single Sign-On:
This option allows you to give access to all your company employees.
Everyone with the company domain email address can enter the gallery. This option is especially beneficial once you create a gallery that is relevant to all employees.