Cincopa enables companies to add their teammates to their Cincopa account. Once they have gained access, any and all of your teammates' activities carried out while under your user will be tracked and recorded.
Adding a user account for a team member does not require you to share your personal account log-in details, contributing to the continued security and privacy of your Cincopa account.
NOTE: You can only add new users to your Cincopa team which are not yet owners of Cincopa accounts themselves.
How to add a User Account with Cincopa
To start with, login to your Cincopa account by accessing the URL: https://cincopa.com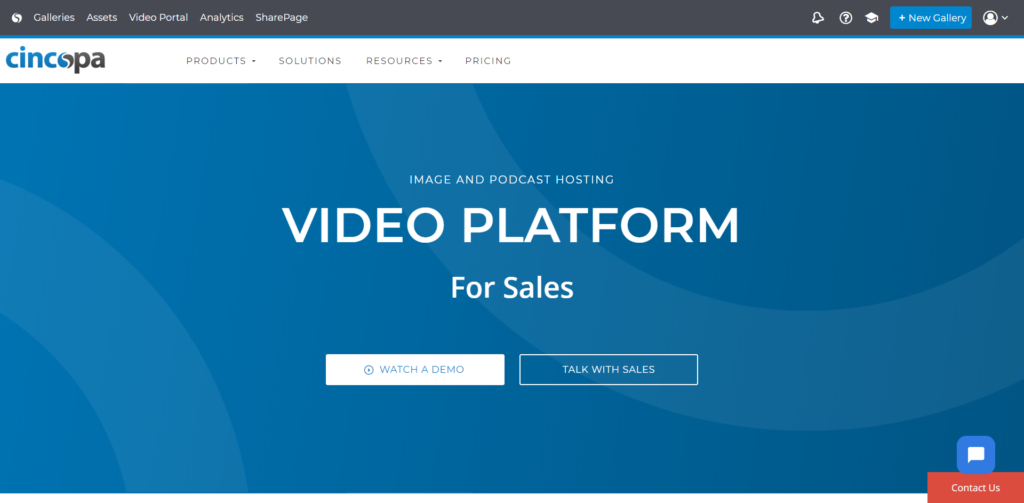 Once logged-in, click on the profile icon on the top right corner.
Then, click on Account Dashboard as shown in the screenshot below.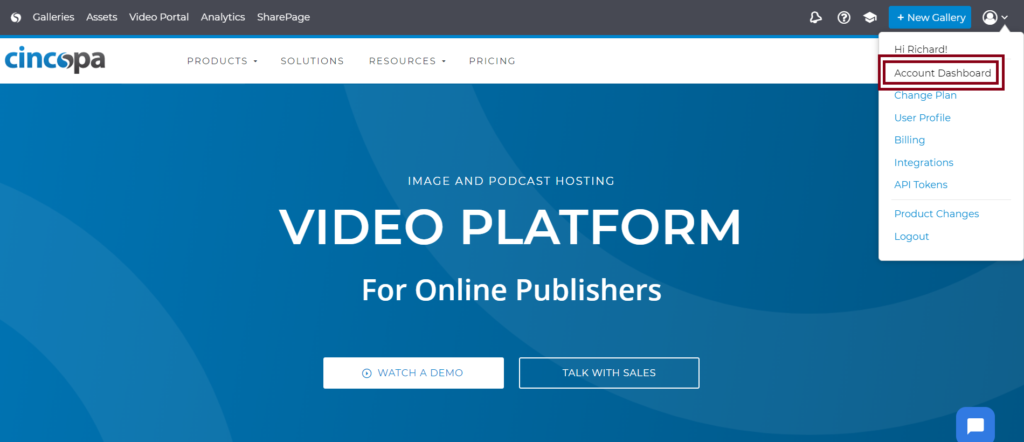 Once you are in your Account Dashboard, click on Manage Users.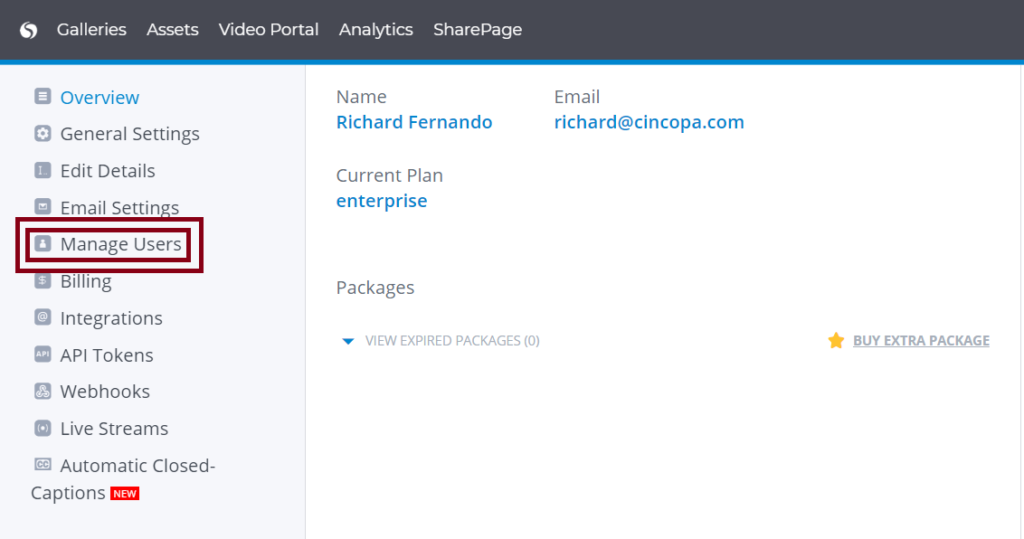 Now, click on Create New User to create a new user account for your teammates.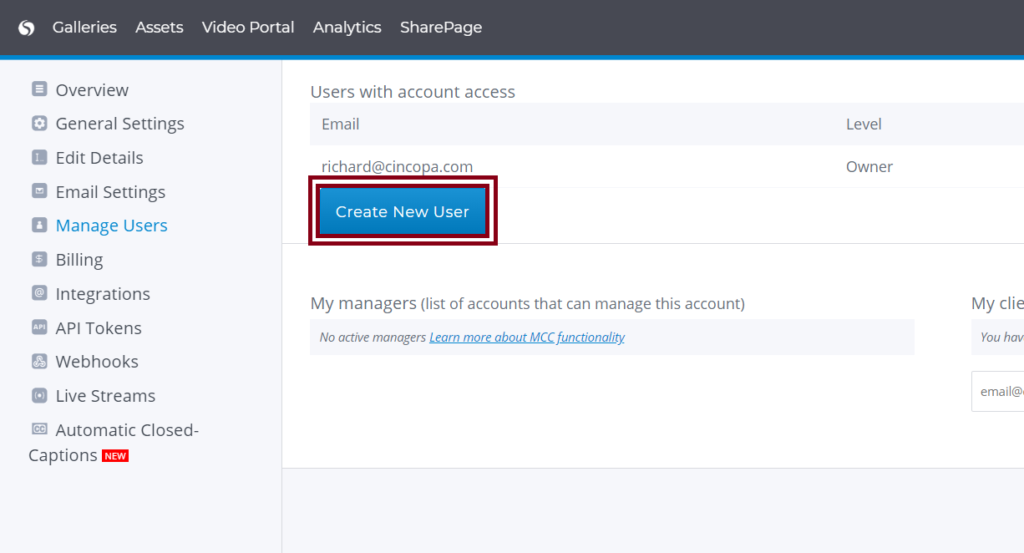 Next, enter the new user or your teammate's details.
Then, click on set a temporary password to create one.
Also, make sure to assign a User Level to your new user/s. This will provide them with appropriate permissions as per the chosen assigned user level.
Level Access Permissions:
Admin – The new user will be given the same rights as an owner; the new user will be able to edit and manage the Cincopa account, including the ability to add new users to the team or invite new clients.
Editor – This will limit the new user's capabilities to editing. He or she will not be able to add new users or invite new clients.
Viewer – This profile will limit the users and only allow them to view elements on your account.
Suspended – No access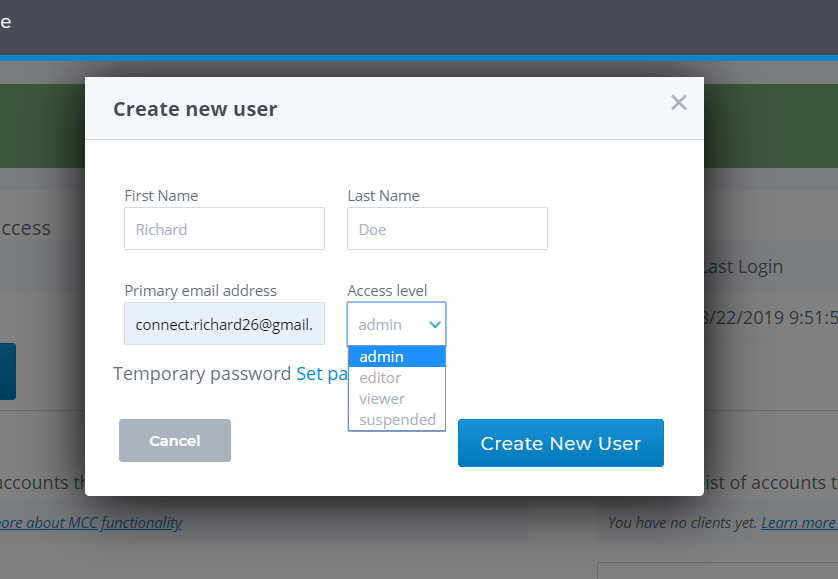 Once the required user details are entered, click on Create New User.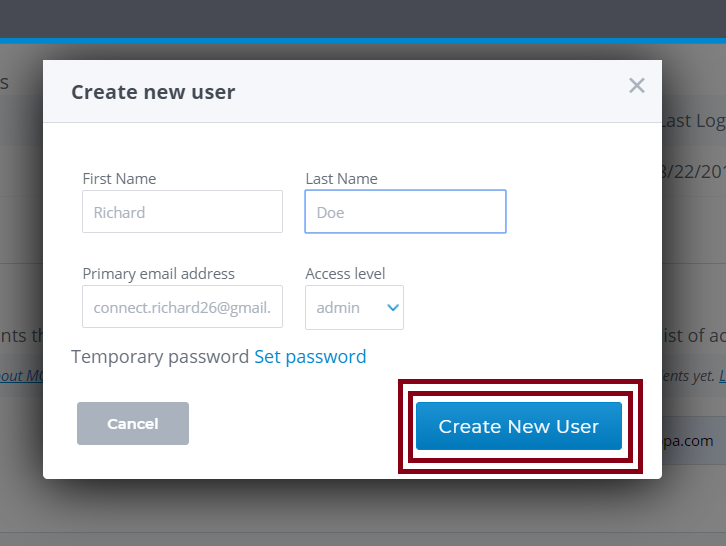 Once the user account is created, you will see the following notification:
User Added Successfully.
Every new user will be delivered an email confirmation with their login details.