You can easily embed your Cincopa Gallery in moonfruit website.
Please follow the steps below:
1. Create your Cincopa media gallery.
2. On step 4 "Embed Gallery" page choose "HTML" and copy the code suited for your website.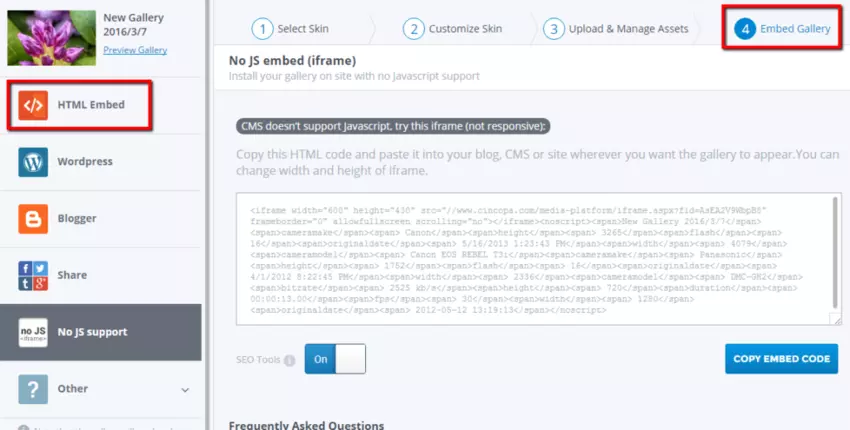 3. Go to your  moonfruit  edit panel.
4. Click on Insert.

5. From Basic objects, click  < >HTML Snippet.
6.  HTML Snippet element will be displayed along with its Editor.
NOTE: On Editor, Info tab you can change width and height of HTML Snippet element or just drag to resize it as needed.

7. From Editor click Setup where you can type or paste your HTML code.

8. Click Apply.
9. Click View my site to preview changes.

10. A warning popup message will appear > select Yes.

11. HTML code is added to your site.
NOTE: Moonfruit sites are always 'live' online, you don't have to publish them. Your pages are always available to people visiting your site and changes that you make happen instantaneously.


Embeded Cincopa Gallery on moonfruit website demo link http://cincopa.moonfruit.com/