Easily share your files in social networks
Starting from now, sharing your Cincopa files became the easiest and fastest ever.
You can share a single photo, video or a song with just one click. Share it using a unique new share page or post it on Facebook, Google+ or any other favorite social network
So, how it works?
For your convenience, there are 2 sharing options:
Share single media file from earlier uploaded files using the Assets library page
Share a single file during the upload process into Cincopa
1
Share single media file from earlier uploaded files
Your Cincopa account can store your photos, videos and audio files on cloud servers. You can always use them to create awesome galleries and embed on your website or for getting remote access to your files from any PC. All your uploaded files are available in the "My Media" library page. Simply click on any file you want to share from the list and the following pop-up window will appear: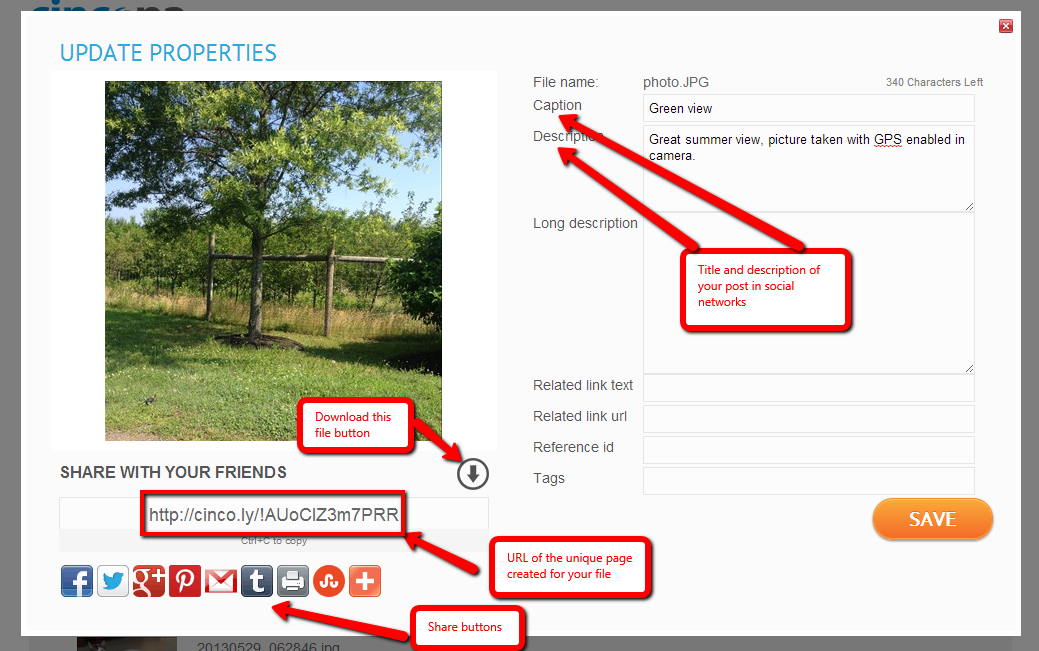 The new features are:
View your file and play it from the pop-up window
Download your file to your computer
Get a unique share page URL for your file
Share your file directly on social networks or send by email
Update the title of your file
Write a description
You can even share the location this photo or video was taken (just make sure that GPS tagging is enabled in your camera).
The unique share page for your file: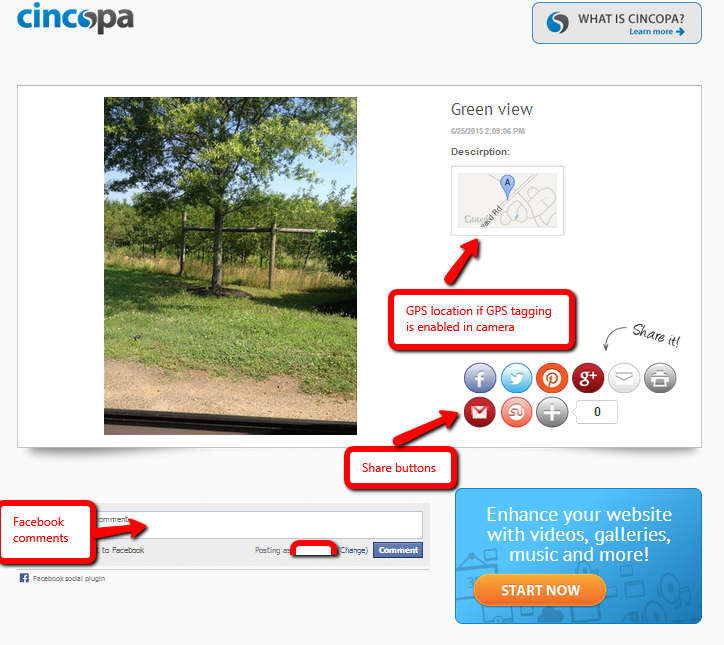 Your Facebook friends can comment about your file and continue to share it among their friends. This page is also compatible with mobile devices so your files can be viewed and shared as you go. For detailed guide about this exciting feature visit Cincopa support website here.
2
Share single file during the upload to Cincopa
Once you upload new media file to your Cincopa account you can share it with your friends directly from the upload page. Simply choose your preferable social network or just copy the unique share page URL.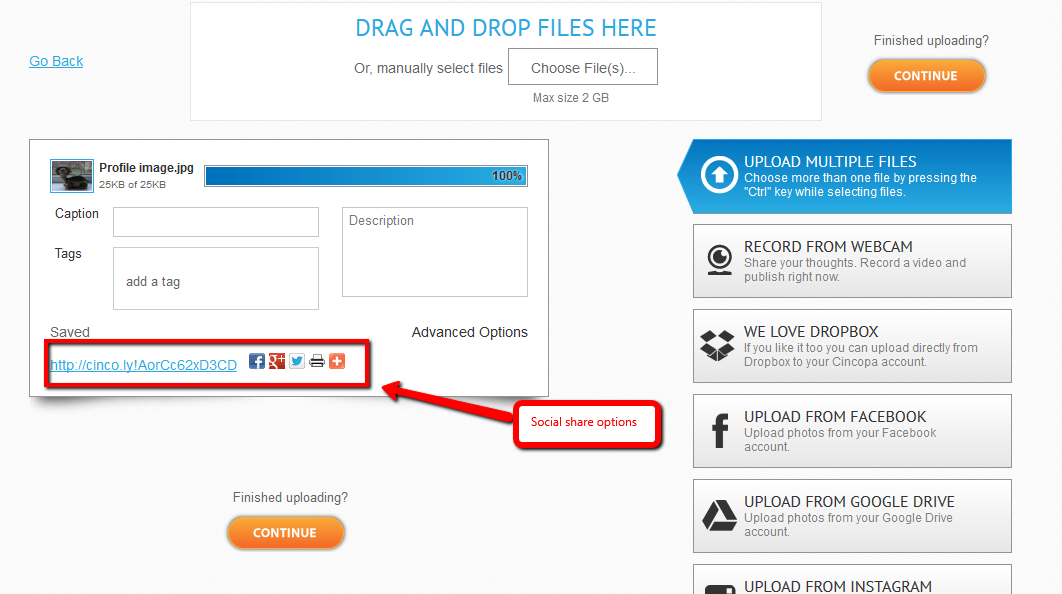 For more specific instructions read this guide.
More Articles :