On January 17, 2015, Cincopa announced it would be hosting a world-wide DJ competition.  We sought out five top DJ's from around the world to feature on a special page of our website dedicated to art of deejaying – and to our powerful, stand-alone music and audio players for web.
While we didn't receive as many submissions as we had hoped, we did, however, locate two very talented DJ's who both submitted world-class mixes specifically created for the competition. I've personally been listening to both mixes everyday since receiving them!
So, without further ado, the winning DJ's in The Cincopa DJ Competition are…  drumroll…
DJ Lobzin_Soul
Rustenburg, South Africa
IT Engineer | Music connoisseur & DJ
Founder of Musique d'ambiance
Twitter: @lobzin_soul
Mix: "I feel like DEEP"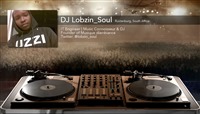 DJ HarmOnizer
Tel Aviv, Israel
Hometown: Utrecht Netherlands
Genre: House, Tech House, Deep House, Techno, Electronic, Dub, Reggae, Soul, Jazz
Facebook: @harmonizer
Mix: "What Matters (Cincopa Mix)"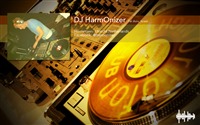 A huge congratulations to both winning DJ's! We will let both of you know when our new website page is up and running, featuring you and your music.
Originally published on January 30th, 2015
, updated on March 17th, 2019