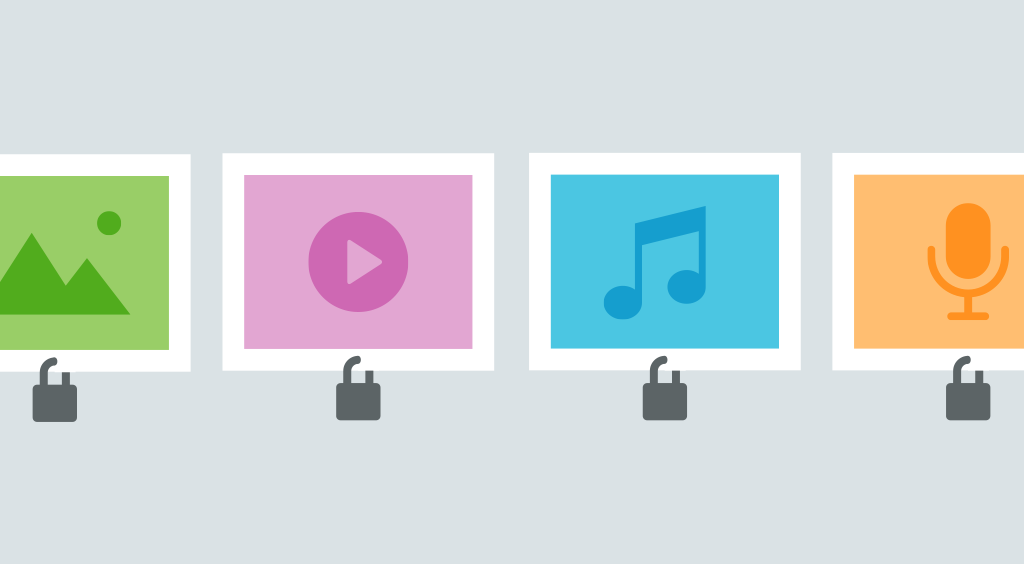 How Multimedia Protection Can Become Your Marketing Advantage
---
What is more important: protecting your online videos, audios, and images or using them effectively to achieve various marketing goals like increasing brand awareness, conversion ratio, user engagement, and retention? Before you answer, keep in mind that there's no reason to separate one from another. Cincopa is the ultimate multimedia hosting platform that allows you both to protect your content at the highest level and to convert media security into marketing success.
Let's see how to set up multimedia protection in a few easy steps and how it can be helpful for marketing.
Domain lock
Domain lock allows specifying the list of domains where your multimedia content may be published. It means that embedding the entire gallery or a stand-alone media asset to other websites not included in the allowed list will be impossible. This option can make sense when you want to direct all web search traffic from video or other media to a specific website or a list of sites. Anyone else will be prevented from grabbing your multimedia to their website. On the other hand, you can use this option to monetize your content by allowing to display it on other domains.
How to activate: click on the 'Misc' tab in the Cincopa gallery editor. Add the list of approved websites separated by a comma to the 'Domain Lock' field. Make sure to specify domains without 'http://' or 'https://' protocol. Add a custom 'domain lock message' which will show up when someone tries to grab the gallery.
Password protection
With password protection on, authorized users only will be able to watch the locked media content. They can be granted access on the paid basis, for example, this can be relevant to webinars and online courses. Also, when you need to boost the number of registered users, you can display a short video on the landing page, thus motivating people to sign up to be able to watch the full version.
How to activate: find the 'Password' field on the 'Misc' tab in the gallery editor, enter your password which will be applied to the entire media gallery and click on the 'Use these settings' button.
Branding with logo and watermark
Even when multimedia is visible to authorized users only it's impossible to prevent them from print-screening images. But there is an effective way to protect intellectual property. Print-screening makes no sense at all when the image is branded with a logo or a watermark. Not only can you get brand exposure and protect your images, but also generate additional web traffic. Place a custom URL to open on logo/watermark lick ad direct users to the targeted web page from wherever your images are displayed.
How to activate: in your Cincopa gallery editor, go to the 'Player Logo' tab. You can add a logo or watermark from a file URL, choose where exactly you want it to show up (top right, top left, bottom right, bottom left), and add a custom link to open on logo/watermark click.
Right-click protection
Right-click protection is one of the most effective methods to protect multimedia from unwanted downloads. This option both blocks downloading on right mouse click and restricts accessing the file's original source code (protects all media formats). Right-click protection is effective on any website where your media is embedded. Cincopa lets you add a custom text and link shown on right mouse click – that works great to direct users from wherever they watch videos or photos to your website.
How to activate: right-click protection is disabled by default on all Cincopa galleries. To enable it, go to the 'Misc' tab in the gallery editor and switch the button position from 'OFF' to 'ON'.
Media content protection is a must-have when you want to keep your intellectual property safe, but it also plays an important role in marketing. There are multiple options available to restrict unauthorized access to your multimedia files, such as domain lock, password protection, branding, and right-click protection. At the same time, all these features can be used to increase your marketing strength and monetize your content.  Cincopa turns secure multimedia content into your major marketing advantage.
Thank you! Any other feedback?