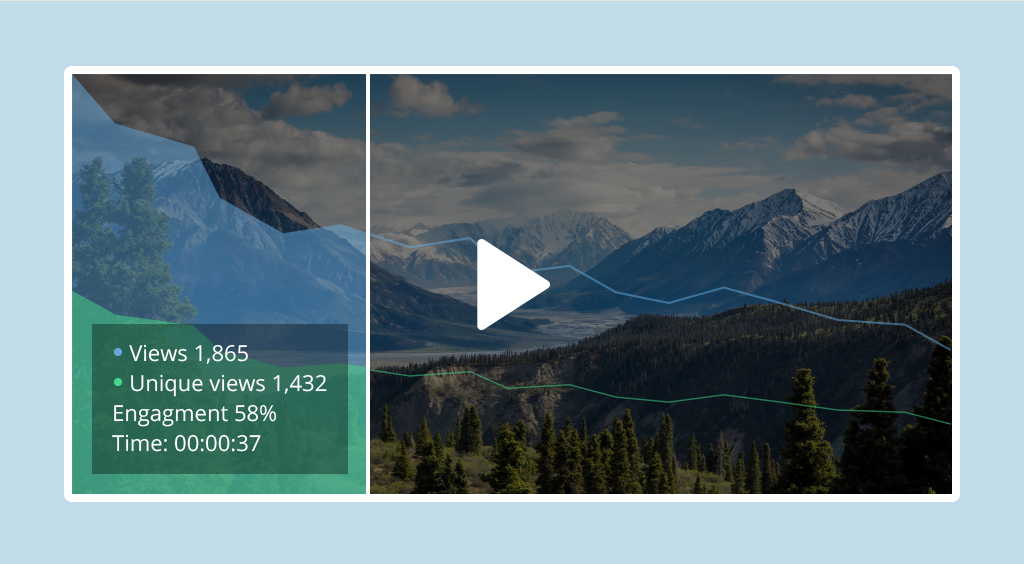 How to Make Your Video More Engaging? Use Heatmaps
---
Having great online video on a website is a must-have for any business in the digital world. However, it's only half the battle when your goal is to be 100% effective at video marketing. Another thing that's really essential is using a professional video analytics solution giving you valuable insights into video performance and helping to understand your audience better. All of that is crucial to keep your online audience engaged at the maximum level.
General stats, for example, the number of views in a certain period, video watch time, and the number of impressions, is not the only thing you want to know about your video. In order to make a comprehensive video analysis, you'll need to go beyond the standard video metrics and to be more specific about analyzing engagement. Cincopa video platform provides video heatmaps – an advanced video analytics tool that allows to see which of your videos engage users better, and why.
Measure Engagement with Cincopa Video Heatmaps
Some of your videos may have more views than others, but what do you know about the quality of those views? You can learn that with video heatmaps.
In a nutshell, a video heatmap shows which parts of the video have higher engagement rate. Cincopa's video analytics system tracks all viewing sessions for every specific video asset and represents the graphical summary in a form of a graph.  When you look at it, you can see where exactly most of your viewers drop off. As a rule, engagement rate is 100% at the beginning of the video and it decreases during the viewing process. Some people may skip certain parts of the video jumping from one point to another. This will result into engagement boosts on a heatmap. By analyzing the engagement curve, you can figure out how your viewers behave when watching the video, and fix some possible problems with your content.
How to Use Video Heatmaps
After logging into your Cincopa account, go straight to the Analytics tab, which can be found in the main menu. In the video analytics dashboard, you can see the entire list of your video assets that had views in the selected time period. Click on a thumbnail of a specific video you'd like to analyze. After that, you'll be redirected to a page representing a video heatmap along with detailed stats: average engagement, total video watch time, lifetime impressions and plays, play rate, dates of the first and the last plays, video duration. Below the video heatmap, you'll see the feed of users who viewed the video. Click on an avatar to check detailed information about a specific user.
Thank you! Any other feedback?