Imagine being able to brand your videos with either a linkable watermark or logo. Now you can with Cincopa's new branded video players.
Extremely easy to configure, our new branded video players allow you to embed a watermark, logo or both directly into your video player and provide a clickable URL to take site visitors wherever you'd like after they've watched your video.
Setting up your branded video player is easy. Just follow a few simple steps:

Here's a sample of what the finish product looks like. Happy branding!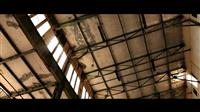 Originally published on February 17th, 2015
, updated on March 17th, 2019