SJC CUSTOM DRUMS
SJC finds its image hosting solution with Cincopa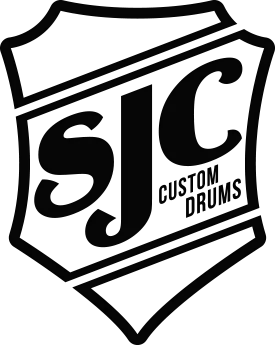 SJC Custom Drums is a high-end, custom drum manufacturer based in Southbridge, Massachusetts. Founded in 2000, SJC crafts high-quality drums based on customers' unique needs and specifications.
It offers a large product mix of custom, pro, and mid level kits, snares and hardware for every type of player.
A five time recipient of the Drummies! award for best custom drum company, SJC's site operates as an e-Commerce store, and showcases its products using a variety of dynamic image galleries.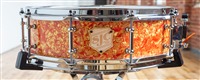 Custom toms & skins deserve to be seen
SJC Custom Drums' virtual store business model necessitates a heavy reliance on image galleries.
When arriving on SJC's site, prospective customers can explore the various products and special offerings. These are presented in a variety of photo galleries. Given that it operates within the music industry, SJC understands that capturing potential customers' attention requires a strategic marketing approach.
SJC caters to musicians and music enthusiasts. It partners with prominent drummers, and has multiple image galleries showcasing them playing and performing with SJC's products.
Prior to partnering with Cincopa, SJC would resort to uploading these images to its social media accounts. Despite its Instagram page enjoying significant traction, SJC found that by having virtually all of its galleries hosted outside of its own website it was missing valuable conversion opportunities.
Not having its images hosted on its own site prevented SJC from presenting customers with a central, focused consumer path. Keeping visitors engaged with SJC's product and other images on its own site had emerged as a pressing need.
SJC's images find their perfect home with Cincopa
Helmed by its newly-hired marketing manager, SJC set out to find an optimal system that would facilitate its amplified marketing initiatives.
After diligently examining various options, Cincopa emerged as the platform that would provide the most complete and comprehensive solution to SJC's various media needs. A deciding factor in SJC's selection of Cincopa is how it enables the drum manufacturer's marketing team to easily create and update sortable, dynamic and engaging galleries.
Of equal importance is how these galleries can be seamlessly embedded in SJC's Shopify site. Today, Cincopa is relied on to present SJC's artist and drum galleries, the most frequented pages on its site.
"We didn't have an efficient way of adding our new drummers/customers/drum photos to the website to display their information in a clear, searchable, and sortable manner.
Cincopa solved that issue."
Zach Matook
Brand Manager