Brand videos are important tools to reach audiences, grow one's following, and improve overall sales and marketing efforts, as we can see from these retargeting statistics.
But marketers are often in a quandary trying to figure out what kind of brand videos make the most impact.
Which video approaches should companies include in their business plan template?
Here's a look at five of the best brand videos of 2019.
Marketers can benefit greatly by examining what makes these videos pop, and implement similar themes and elements when they start planning videos for 2020.
Apple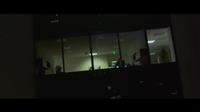 Digital privacy—or lack thereof—has risen to the very top of issues consumers expect tech providers to address.
With Facebook coming under fire for sharing private user data with corporations, denizens of the internet have become far more vigilant about their privacy.
People have increasingly become far more wary of the people they are trusting their data with.
Feeling the heat, Apple realized it would be best to tackle the issue head on, creating a video series revolving around its new privacy settings.
Could Apple have sent an email or included a note in their next update? Absolutely, but that would not have had as much of an impact on the concerns of their customers.
Apple understood their customers' needs and created a video that centers the brand as one that is actively making tech privacy a priority.
What you can learn from Apple
The reason Apple's privacy video has over 24 million views is because it tech  truly captures the tech consumers' zeitgeist.
The more privacy became a concern for users, the more some brands began trying to hide their privacy issues under the proverbial rug.
Apple decided on an alternate approach, loudly and proudly announcing it will be taking measures to adapt to the needs of the people.
As we enter 2020, brands will need to understand what the people want and design their marketing strategy accordingly.
H&M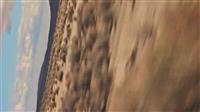 This H&M video is full of life and vibrancy.
It speaks to the theme that the brand is aiming for—favorite outfits to wear at a spring festival.
The visuals are paired with suitable music that captures the mood of the story—a retro vibe that showcases H&M's products—and the pacing allows viewers to take-in the visuals.
But what H&M does right with this video, and its campaigns in general, isn't just the storytelling:
H&M has mastered the art of creating short videos.
Most of H&M's brand videos are 30 seconds long.
That isn't a very long time, but it capitalizes on the decreasing attention spans of internet users.
The fashion brand leverages the limited amount of time to get straight to the point:
Setting the fashion tone for the season.
What you can learn from H&M
Keeping the length of videos short is a challenge for brands, but H&M is showing marketers how to do it.
It leverages many of the elements necessary for creating promo videos—happy faces, emotion, and relatability.
Choose a theme for your video and limit how much you want to show visually.
Less is more when you have limited time, but it can still have an impact on viewers if done right.
Gillette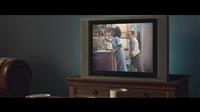 This Gillette video made waves in early 2019, earning the brand over 30 million YouTube views, and praise across the globe.
In a post-#MeToo era, Gillette made the bold statement of telling men that they could be better.
It was a brave move by the brand—many companies shied away from any political discussion, let alone something as globally political as #MeToo.
But Gillette took the opposite route, creating a video that set the tone for brand marketing in 2019.
What you can learn from Gillette
Going political isn't easy, whether your brand is established or not.
But if you choose your political motivation correctly, you can garner more fans and customers.
This is a difficult line to tow, but once again, it depends on how well you get the pulse of the people.
#MeToo swept the world and by aligning themselves with the movement, Gillette established themselves on the right side of history.
If your brand is ideologically aligned with a particular political movement—that the vast majority of people, especially marginalized communities, agree with—that could be the basis for your next video campaign.
GoPro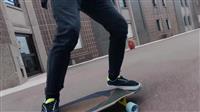 GoPro has based their social media campaign almost exclusively on user-generated content.
And, it has brought them a great deal of success.
The UGC videos on GoPro's channels not only showcase the versatility and quality of the product—GoPro's cameras—but also give the brand a steady supply of content.
One of the major benefits of a UGC campaign is the connection it creates between brands and their customers.
Users feel closer to a brand that is willing to showcase their content on the brand's social media. It also gives tangential users a reason to engage with the brand.
But GoPro takes their UGC further by awarding the best videos made by their customers, through Instagram and Facebook contests.
This gives users more incentive to participate in the brand's UGC.
What you can learn from GoPro
A UGC campaign is always a great way to engage with audiences, and it alleviates the pressure on marketers to create more content.
But a UGC campaign in and of itself isn't enough anymore; you need to think beyond the scope of the original campaign.
Use the UGC to award fans, to create more content, or to draw in new demographics.
GoPro may have started its UGC campaign as a way to showcase their product, but its UGC has become as important a part of their brand identity as their actual products.
Squarespace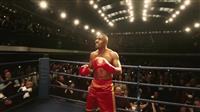 Idris Elba takes center-stage in this quirky brand video from Squarespace, directed by legendary director Spike Jonze.
Challenging common misconceptions of masculinity, the video sees Elba lip-syncing a lullaby as he tries out a variety of professions; failing at a few and succeeding at others.
There's an undoubtedly dreamlike quality to the visuals and the incongruity of a lullaby sung by a child but picturized on an adult man.
The combination of these elements draws the viewer in immediately, and encourages them to find out more about the brand behind the video.
What you can learn from Squarespace
Granted, Squarespace had the advantage of featuring a massive star in ins video, but that's not the only aspect of this video that makes it noteworthy.
What Squarespace does well here is that it takes an intangible concept—making one's dreams come true through a suit of online products—and brings it into reality.
Look beyond your product and examine how it can impact the lives of the people it is meant for—take the intangible and find the symbols and meanings that will attract your viewers.
Squarespace has accomplished making a great video by putting itself in the shoes of its customers and created content accordingly.
Summing up
2019 has been quite the year for brand videos.
We have seen brands push the boundaries with their storytelling, their political activism, and the way they handle delicate issues that concern customers.
The above brand videos should be inspiration enough to enter 2020 with a video marketing strategy that will bring you success.
About the author:  Ronita Mohan is a content marketer at Venngage, an infographic maker and design platform. She writes extensively about marketing, being productive, pop culture, and the importance of diversity.
Twitter: @Venngage
Now that you Know How Important Branding Videos Is
Learn How to Start White-Label Branding your Own Videos on your Site!
Ready to Start Branding your Own Videos?
Use Cincopa's White-Label Options to Create your Unique Brand
Originally published on December 5th, 2019
, updated on September 16th, 2020