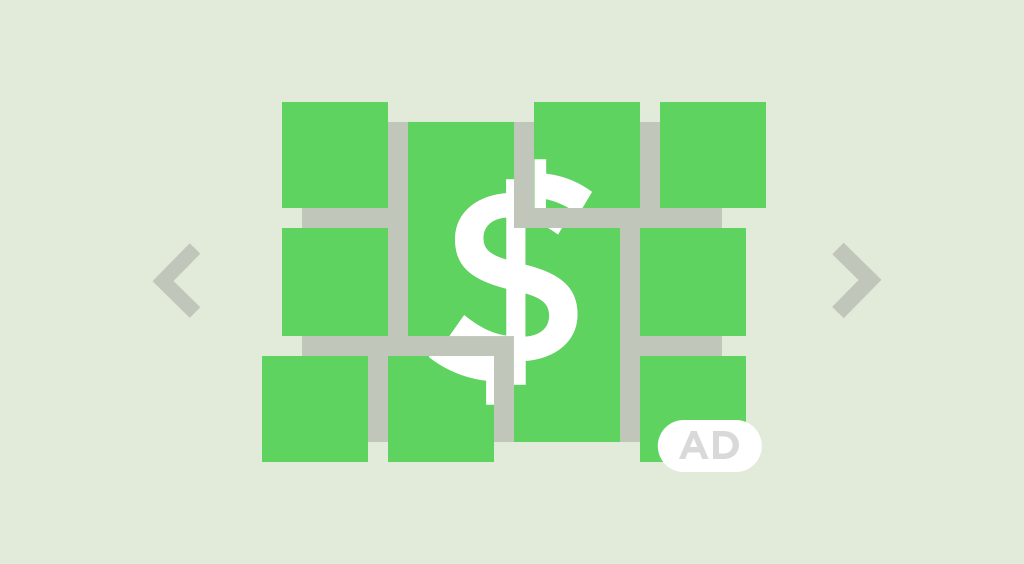 The Right Way to Publish Display Ads on Your Website – Cincopa WOW Slider
---
If you have a blog or website and want to make it generate income, display ads can be a good option. Luckily, there are plenty of solutions that can be used to publish ads on your website and bring you cash, although finding the right one is not always as easy as it seems. On one hand, there are multiple ad networks which all have their own pros and cons. But what if you'd like to take full control over ads on your website, so that you're able to deal with advertisers directly? In that case, you need a custom solution that enables you to manage content for ads and publish them seamlessly on your website. Take a look at Cincopa WOW Slider, which is a great alternative to third-party ad networks for publishers.
What is Cincopa WOW Slider?
Cinсopa offers a great solution for publishing interactive ads and banners. Cincopa WOW Slider is a responsive template supporting both videos and images; it lets you easily create and publish beautiful ads galleries on your website with stunning animation effects.
WOW Slider belongs to a family of Grid Slider templates, which are all great for advertising as well.
The benefits of Cincopa WOW slider compared to ad networks
WOW Slider is fully customizable, which means you decide on its content, design, animation, background, and placement.
It's important that you can set a desired slider width making it fit perfectly into your website's design. All Cincopa's templates are mobile-friendly, responsive, and work great in all browsers.
You can upload unlimited images and videos to your website with this slider, add custom links and calls-to action where needed in order to create an effective promotion for your client.
WOW Slider supports autoplay mode – it will rotate assets in your ads gallery automatically and you can set a desired delay between slides. Show slider controls and bullets if you prefer to let viewers switch slides manually.
Almost every advertiser and publisher faces the challenge with AdBlock. A huge portion of Internet users don't click on banner ads because they simply can't see them. This is not a case with Cincopa WOW Slider and our grid slider templates, which are never blocked.
How to publish ads on your website in a few simple steps:
Browse our media templates gallery. Choose WOW Slider or any Grid Slider in the category.
Customize the slider appearance, upload banners and images. You can add links and buttons with CTA if needed.
When setting is done, copy the embed code and paste it to your website; you can also do it with Cicopa's media plugin for CMS.
Enjoy a new awesome ads gallery on your website!
Thank you! Any other feedback?