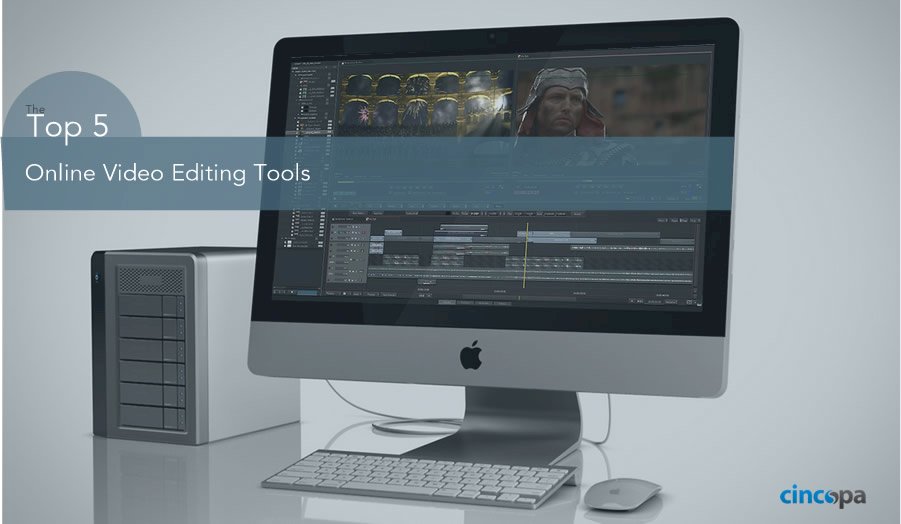 The Top 5 Best Online Video Editing Tools
---
We live in times of fast internet and viral content, everybody can record and share videos in an instant. But what if you want to give an edgy swirl to your video or you want to fast forward towards the pinnacle of the event? You might need to go beyond your smartphone video editing options and try video stabilization, transition effects or audio mixing.
However, the software video editors like Cyberlink PowerDirector, Corel Video Studio Pro or Adobe Premiere Pro require processing power, ample work-space and some fees.  You can choose a faster and more efficient alternative: online video editing tools.
Before picking the one that suits you the most, keep in mind the following indicators: ease of use (the editor breaks down the complicated process of video-editing to digestible chunks, step by step instructions and tips), editing tools (you might looking for improving video quality, eliminating the noise or the shaky hands blur), sharing options (possibility to share the video after editing) and help center (community and training can be a life savior sometimes).We have complied a list with the most efficient online video editors according to these criteria:
WeVideo
WeVideo is one of the best online video creation platform for video editing, collaboration and sharing across any device. More people can work collaboratively for editing a video within WeVideo platform, using space from Google drive app. In addition, the Android app of WeVideo can help you to capture raw footage directly from your phone or from a webcam.
However, be warned, this video editor is not so permissive with large files. The editor has an intuitive layout with clips on the left, video player on the right and timeline at the bottom of the page. The videos can be easily dragged to the timeline to add them to a storyboard. The Transform tool palette allows you to rotate (vertical and horizontal flip) or to scale. In addition, you can sharpen or add sepia effects. You can fade out or adjust the audio level or even upload audio files to the movie.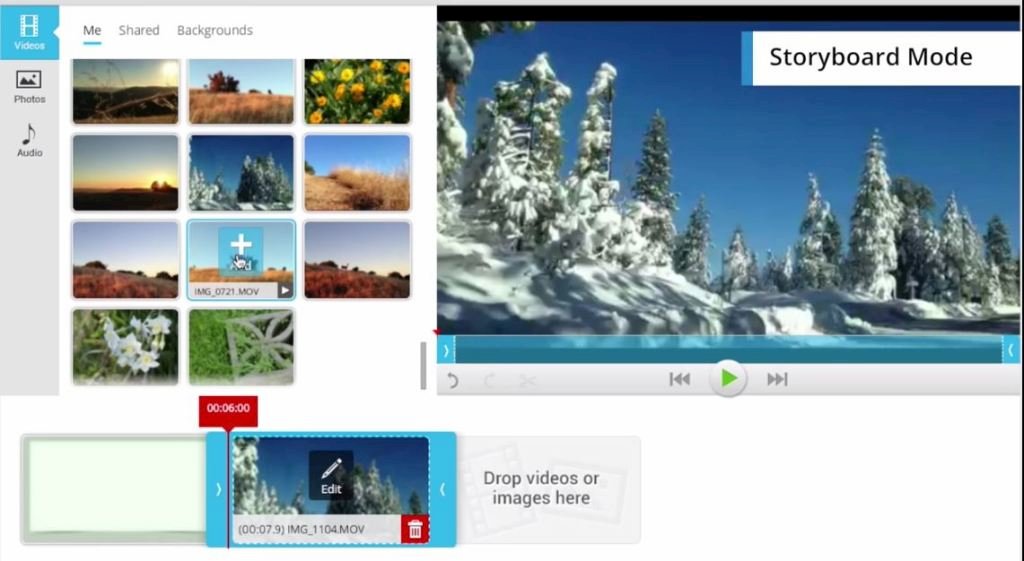 PowToon
PowToon is a simple video editor, reminiscent of common Craft Style, perfect for marketing professionals, small business or start-ups, trainers and educators. PowToon is straight-forward and lets you arrange your footage on a black canvas or on a colorful background. Created for beginners or inexperienced video editors, PowToon can help you wrap up eye-catching videos and export them with one click.
The only downside of this online video editor is that, if you don't purchase the full version, you can edit or create videos of only 45 seconds length.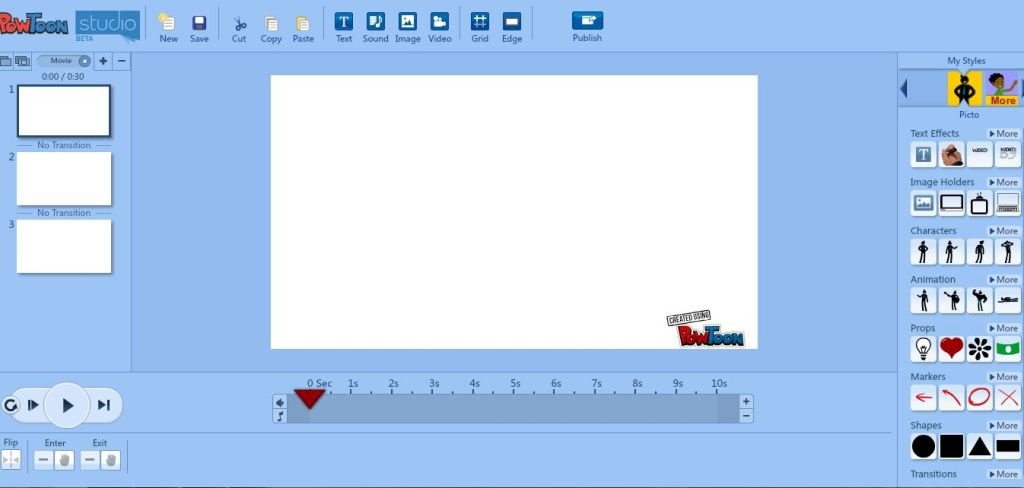 Video Tool Box
This free video editor application comes with an advanced file manager which helps you to upload up to 600 MB files and record streams from a webcam or video-cast device.
In addition, with Video Tool Box, you can crop, merge, demux (extract audio, video or subtitle text from a file) and hard-code subtitles to your video creations. You can crop the video with few clicks, merge multiple files into a single video.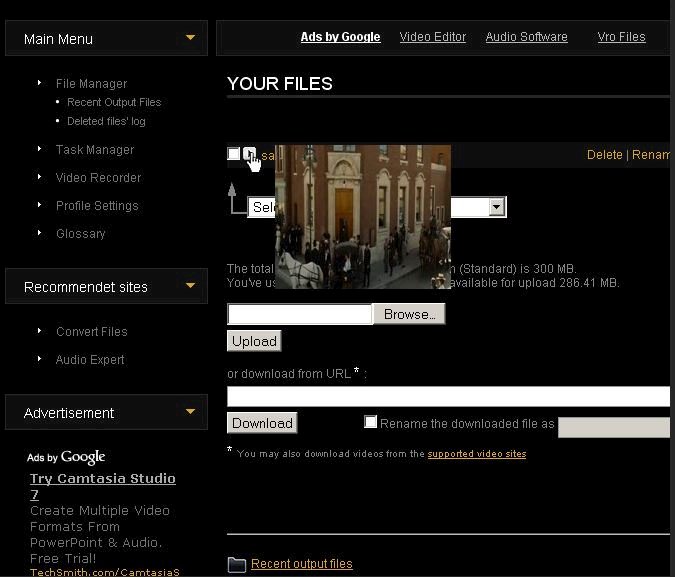 Weavly
Weavly is simple and efficient video editing tool. You can drag and drop the video files, you can trim, mix, combine audio tracks for your video's background – and everything without leaving Weavly's website. Furthermore, you can import files from websites like vine, SoundCloud, YouTube and animations from Imgur or Tumblr. This editor is perfect for GIFs and video mash-ups.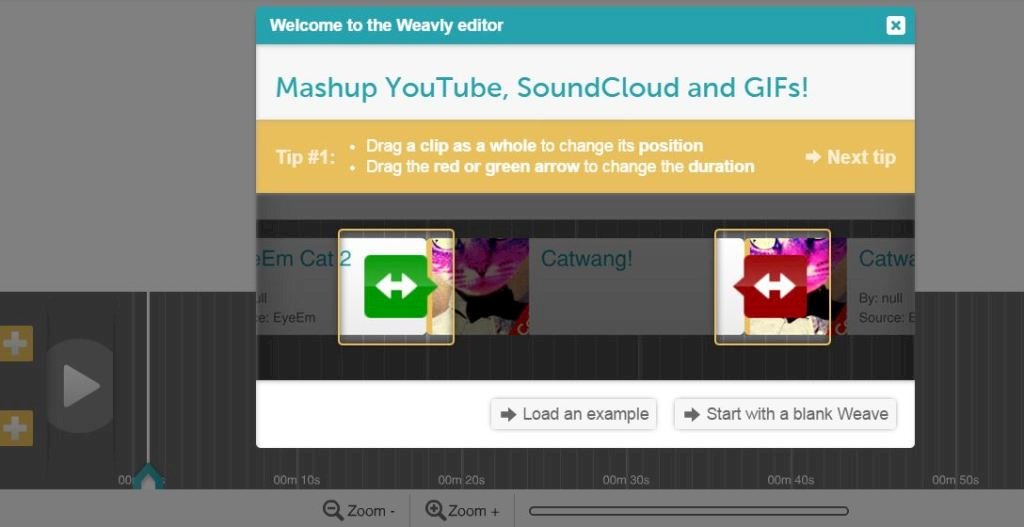 Magisto
This free online video editor allows you to follow three easy steps: add videos and photos, choose a theme and choose a soundtrack. Magisto selects the best parts of your video, adds your chosen music, themes and effects and splices them into poignant movies.
Magisto is user friendly and can be expected to provide you with almost all the tools and options that a editing software can do. The benefit of it: it's not a software and it's free.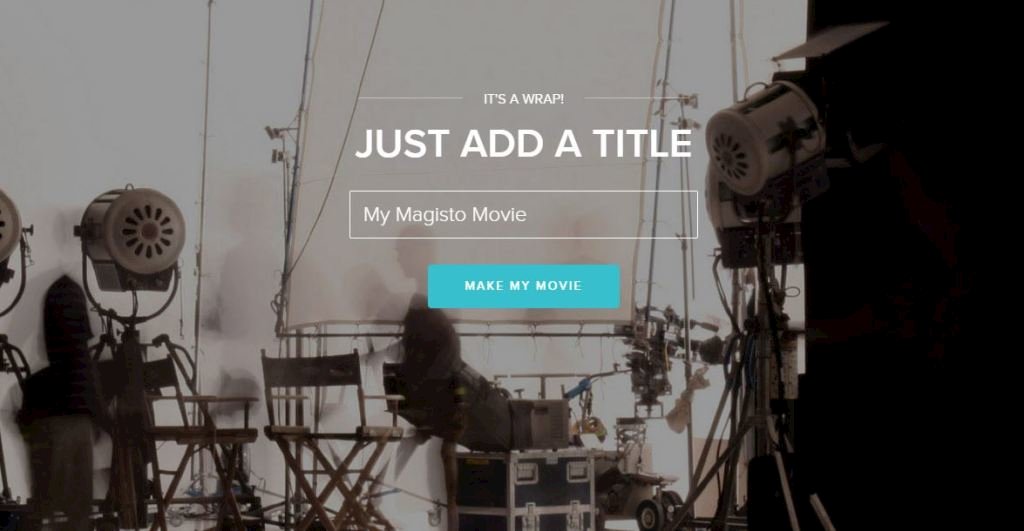 RenderForest
Renderforest is a free online video production platform which allows individuals and businesses to create broadcast quality videos including wedding, family and traveling photo slideshows, explainer and promotional videos, logo animations, kinetic typography and much more.
You have access to all features for free, but if you want to export your video in high quality you have 2 options – either pay per export, or subscribe for a monthly or annual plan.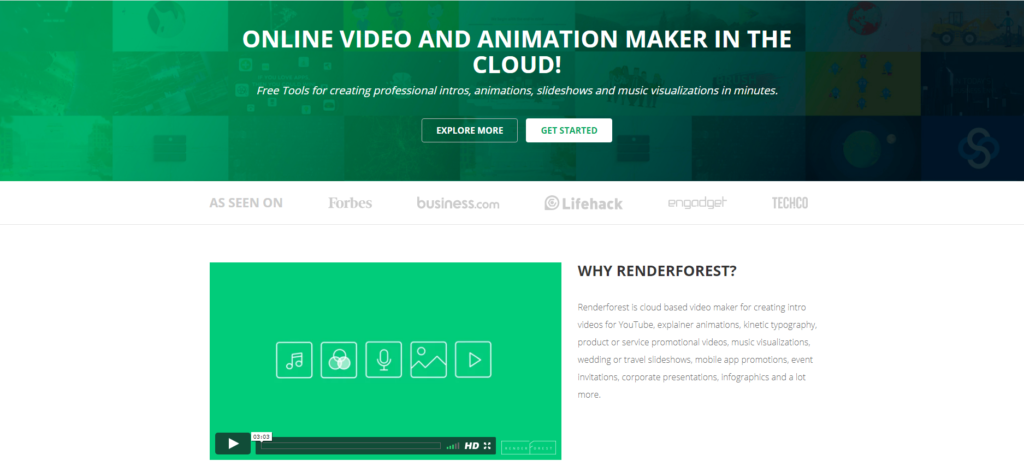 As a bonus, we summed up several other great video editing tools that are worth having a look at:
1.  VSDC Free Video Editor (for more professional users, with clever effects, one of the most complex editor from our list)
2. MIXMOOV (easy to use, cloud video editing)
3. Shotclip (3 steps video editing process tool)
4. Lightworks (created for Hollywood movies – The Wolf of Wall Street was put together with its helps – this tool comes in two versions: Free and Pro. Lightworks is a professional editor for everyone, but you might want to download that software before editing the video)
5. Windows Movie Maker (a progressive response from Microsoft to Apple's iMovie on the Mac and iPad, however you will need to download the software, free of cost)
Enjoy your creation process and make that video go viral!
Thank you! Any other feedback?