Video is in the midst of completely transforming our approach toward marketing.
Quite the proclamation, I know.
But the stats point toward this, too:
87% of marketers use video content for promotional purposes.
54% of consumers want to see more video content from brands that they follow.
Marketers get 66% more leads per year from sharing marketing videos.
And, these trends are expected to ramp up even more in the coming years.
By 2022, online videos are expected to make up more than 82% of all consumer internet traffic, which is 12 times higher than in 2019.
Effective marketing videos are those that tap into fundamental, universal  human tendencies. Whether it be seeking out product reviews as a means to validate our consumption choices; or, maybe, being drawn to social influencers' product recommendations due to our desire not to miss out on popular trends.
"The reason video is such a powerful marketing tool is because it is unquestionably the most emotionally stimulating way to convey a message."
So, what are the best, most engaging marketing video formats out there?

How-Tos and Tutorials
Educational videos are among the most searched content on YouTube. And why not? Watching a video is always easier than reading a manual!
These videos are structured around a particular object and aimed at teaching people to master the skill of using this object. For video marketing, you can take your product and make an explainer video, showcasing ways viewers can make the most out of using it.
A perfect example of a simple, and yet highly effective how-to tutorial is Headspace's "How to use the Headspace App":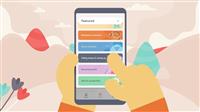 Complemented by simple (and relatively inexpensive) animation, the narrator explains how you can draw more benefits from the Headspace app. The Headspace app is very extensive, and offers users a substantial amount of features. This simple explainer video thoroughly covers the necessary steps required to become acclimated with the app. And it manages to do it in just two minutes.
What makes this category unique is how it applies to virtually any business vector or industry. They showcase a level of service or product-suppler confidence: Instead of explaining how great our tool is, I will make a seemingly presumptuous assumption that you know that. Instead, let me show you how to use it.
Companies often collaborate with social media influencers, in order to leverage their vast reach and appeal toward younger demographics. It has become a staple of modern culture to see internet celebrities showcase sponsored eye-liner application guides, and Adobe-Photoshop feature updates.

Storytelling Videos and Vlogs
People like stories.
And, vloggers are, for better or worse, modern raconteurs. They also tend to be very forthcoming in presenting their own lives.
We love to take a little peek at someone else's everyday life; we find it difficult to  resist a little bit of self-comparison love being given a peek into someone else's life, even for a short period.
"As of 2019, vlogs and storytelling videos have taken the 1st place in the ranking of most viewed types of videos on YouTube (according to MediaKix)."
Though they are similar, let's break down each category separately:
Storytelling Videos
Marketing professionals love throwing out the term 'storytelling' when discussing their craft. Sure, it can sound pretentious when writing dull, informative copy for laundry detergent ads. But storytelling videos are exactly that: Developing a compelling (highly condensed) three act feature that engages its audience on a primarily emotional way.
A great example of a storytelling marketing video is Nike's Kyrie Irving: #11.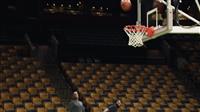 The sports fans among us are surely familiar with the New Jersey native basketball phenom. Irving, who had just joined the Boston Celtics at the time this video was released, was issuing a new signature sneaker. Deciding to take a more personal and less bombastic approach, Nike chose to place the all-star's relationship with his father at the center of their marketing campaign.
'Kyrie' tells the story of Irving's father, who planned to play himself for Boston decades earlier, but sacrificed his dream to raise his children. That element lends itself toward developing a compelling storytelling dynamic: A father's selflessness being the impetus to his son's eventual success. The video succeeds at seamlessly blending two elements: It presents a cultural icon in a down-to-earth, highly-sympathetic manner, and features a product in a way that doesn't seem emotionally exploitative or cynical.
It is worth mentioning that storytelling videos require creating a detailed script. Writing a video script is a creative process, yet should yield a well structured, implementable end-product. It must be proofread and edited, and not just once. Online tools like Grammarly or Grabmyessay can do this job for you.

Vlogs
The fear of missing out, or FOMO, is a psychological concept that marketing professionals constantly tap into. So many of our consumer habits stem from this compulsion. When some cool event takes place, even if we can't attend it, we want to feel like we're part of it in some way.
Vlogs have become enormously popular specifically due to that. A great example of this is Victoria's Secret's "Road to the Runway":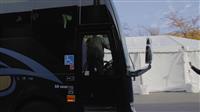 The final installment of a six episode webseries, this short vlog follows the buildup toward Victoria Secret's major annual event. It showcases company executives, as well as the Victoria Secret models destined to appear as they prepare for their big day.
Behind-the-scenes vlogs are a good way to let viewers learn more about the company and feature the products, and allow for a more subtle marketing pitch.
Interactive Videos
What is a better way to attract viewers than to engage them in an interactive activity?
Interactive videos dominate the list of successful forms of online corporate content, along with infographics, contests, and generators.
"Company reviews that incorporate interactive videos are likely to generate traffic at five times the volume of those that do not."
A perfect representation of this video category is "Can You Destroy the Debt" by Banquer: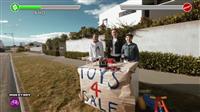 This video not only promotes the company, but also adds educational value by teaching viewers how to use money wisely to escape debt.
Interactive video require a high level of preparation. However, it's worth investing in, as this video content type is among the few that people watch until the end (interactive videos have a 90% completion rate). An emerging trend in video marketing, we highly recommend you explore using it if you plan on producing marketing videos.

The Bottom Line
The one-type-fit-all does not apply to video marketing. The kind of video that will deliver the desirable ROI will hinge on your  your industry and and the nature of your ecosystem.
Once you've identified which marketing video format will best deliver your message, we encourage you not to remain rigid. New trends are constantly emerging, and many of them seem very promising. Keep an open mind toward pivoting toward new, exciting and innovative ideas.
Good luck!
Author's bio: 
James Daily is a seasoned content marketing writer and head of the content department. He is also a frequent contributor to blogs that relate to content development, social media marketing, and spreading brand awareness.
Originally published on August 22nd, 2019
, updated on October 24th, 2019