Your media content is truly powerful – and Cincopa customization can ensure engagement with your audience, which drives business for you.
Cincopa offers a lot of robust tools to make your media files your own. You can do lots of awesome stuff with Customize, including (but not limited to) changing the player color, choosing your own thumbnail, adding and removing buttons, autoplaying your video, and adding interactive elements to keep your viewers engaged with your content.
.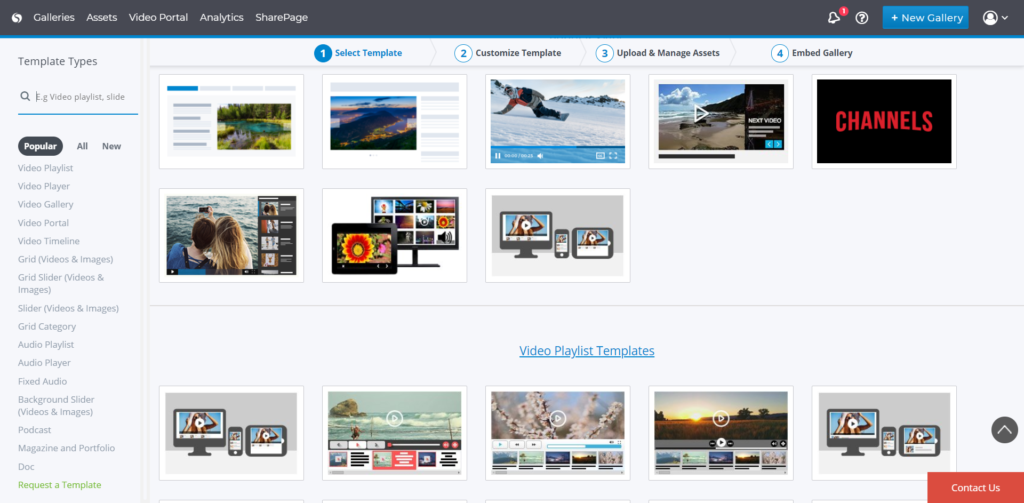 Cincopa Galleries are a great way to showcase your media content to your viewers. With galleries, you can also package multiple media content in one player and share it among your viewers.
Since a gallery is where you can keep multiple media content and more features to it, Cincopa allows you to customize these galleries to match your company's branding. This is a very useful tool to make your brand look more professional.
For detailed, one by one features breakdown of all Cincopa customization options please see our "Customization" help section.
To start with the basic customization of your already existing galleries follow these simple steps:
Access your Cincopa account and go to "Galleries"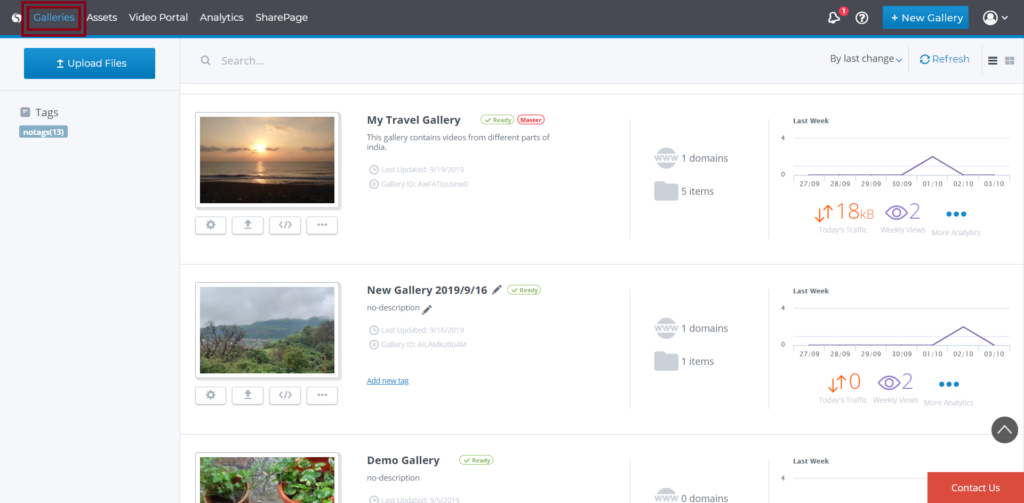 Next, scroll your gallery list and select the gallery you want to customize. Then click on Customize Gallery as shown in the screenshot below.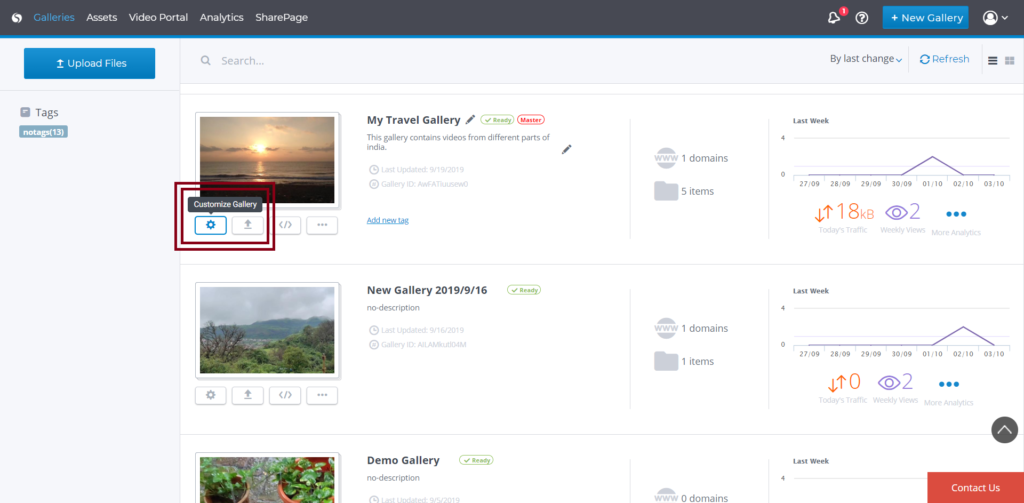 Set a name for your media gallery >> Adjust the size settings to fit your needs
To continue to advanced settings (see [ Link to Customization ]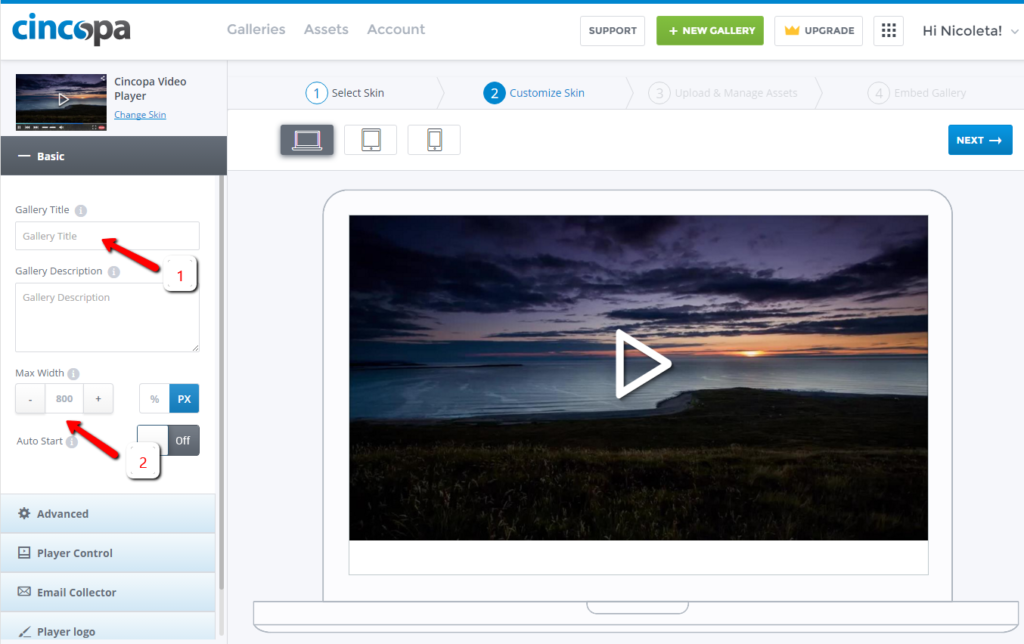 Advanced customization settings:
Now you can update some advanced skin settings (some of the features are available only to premium users). Then you can preview your gallery again to see how it looks after the adjustment of the settings or continue to images upload.
As a premium user you can customize your gallery settings, remove the Cincopa brand to make the gallery look more natural on your website, allow your visitors to download files from your gallery, change the size of the displayed thumbnails and adjust many other settings based on your skin design and needs.
You can check different skins until you will find the one you like.
You can, at any time, change the skin by clicking on "Change skin", and then preview the gallery again.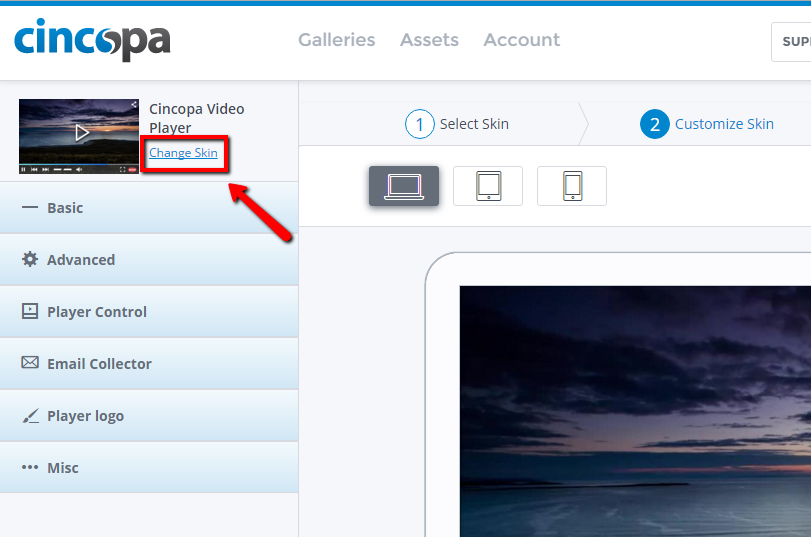 Once you are done with the skin and the settings, click the "Next" button.
You will be moved to step 3: upload files.
Click here to read more detail about different customization options in Galleries