Automatically transcribe (CC) your videos
You can now automatically transcribe (close-caption) your Cincopa videos, edit the generated captions if required and publish them live to enjoy the following benefits:
1. Reduce production and transcription costs and go to market quickly.
2.Video Accessibility compliance (as required by law).
3. Improved Video SEO (Captions become part of the JSON-LD – Auto Video SEO).
4. Better engagement with videos played on mute by your audience.
Which plans can enjoy this premium feature?
Startup & Plus – Limited to videos up to 5min in length
Corporate – Limited to 5 videos/day (to unlock contact sales)
Enterprise – Contact sales for custom pricing
What Languages are supported?
English (by default)
Spanish and French by request
Getting started:
1. Navigate to assets and select the video you want to auto transcribe.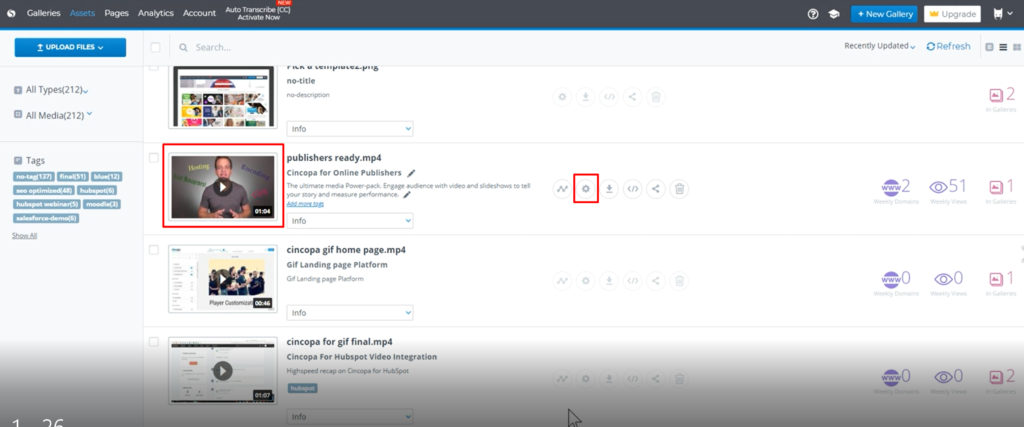 2. Select "CC & AUTOMATED TRANSCRIPTION" Tab and click "Submit to transcribe"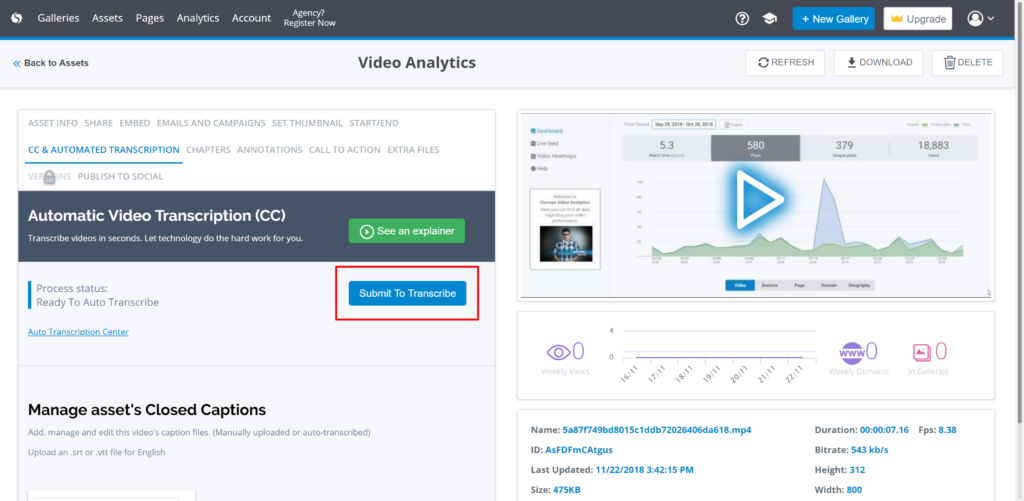 3. Depending on the length of the video processes, Within seconds to a few minutes,  you will receive an email notification with a link directing you to the auto-transcription center.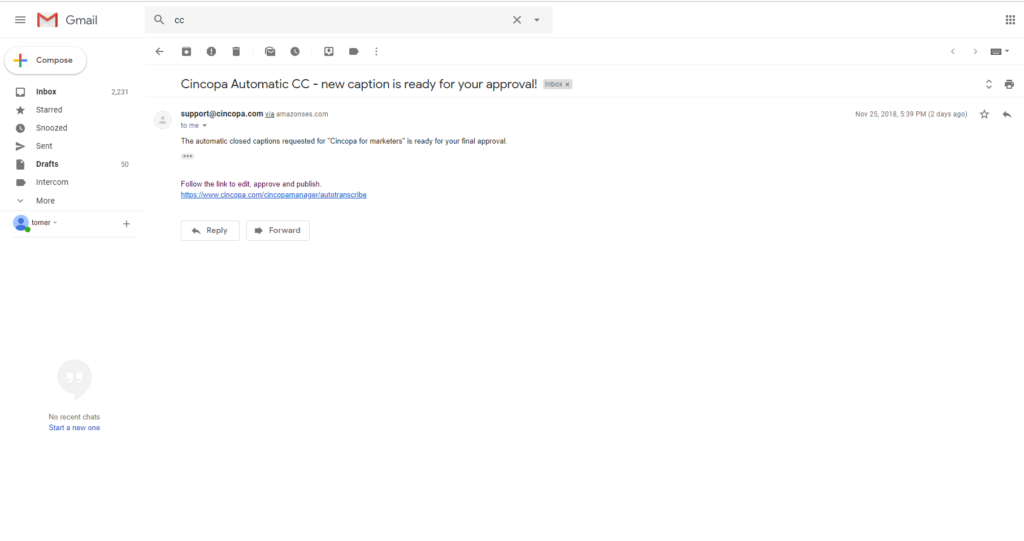 4. There you will see the status of your different captions:
Edit & Publish -> Ready to review and publish
Publish -> Captions are live
Unpublished -> Automated Captions were removed but can be reviewed and published again.
Click "Edit & Publish" to continue to the Cincopa captions editor.

5. Use the captions editor to review and edit the captions if needed and once you're done, Click "Publish Closed Captions" to set it live.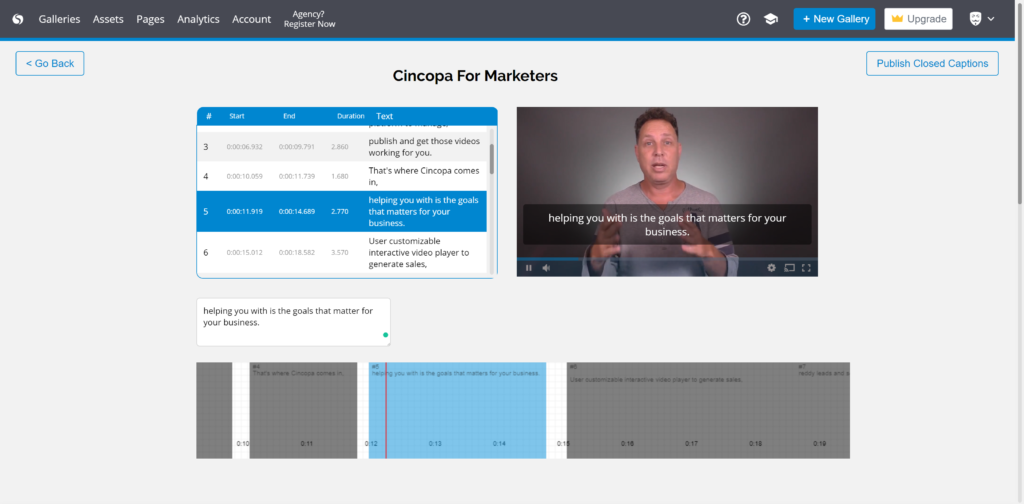 Note: If you delete an automatically generated closed-caption it won't be lost, you will be able to start offering from step 4, re-edit and publish it again.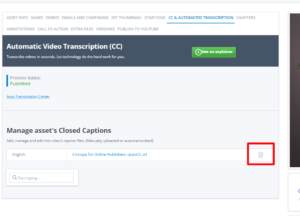 Want to learn more? Get in touch with a Cincopa expert.