How to add photo galleries to your eBay stores
Up until recently, eBay sellers had to make do with the simple eBay gallery templates in order to showcase their auction items. Now, things have changed and you can easily embed advanced, stunning photo galleries, slideshows and video or audio players in your eBay pages within a few minutes.
Cincopa provides its users with a full range of rich media services that include many different widgets, reliable and secured hosting and delivery system and lots of customization options and features. All basic products and services are granted for free and require no programming skills.
Cincopa helps you sell on eBay
Great looking images can surely enhance your eBay revenues since buyers tend to trust what the eyes perceive. Cincopa's photo galleries give you the opportunity to attract buyers' attention and engagement thanks to the gorgeous and super convenient display. Moreover, the video players allow a greater promotional benefit in the form of demonstration and illustration. It is up to you to come up with amazing photos and intriguing videos; however, Cincopa is the one responsible for creating a high quality viewing experience that will not only promote the items on sale but will also create a serious and reliable impression of you as a seller.
Cincopa demo gallery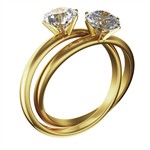 1Choose one of our awesome templates

2Upload your media to Cincopa

3Get a simple code and embed on your eBay page
Think Big
Promote your eBay stores and the items you sell on eBay in various channels; you may embed The Cincopa photo galleries, sliders and video players, you have created for eBay in hundreds social networks, mailing systems and any HTML webpage or common CMS based site.
The best way to embed a photo gallery in eBay stores
Cincopa offers plenty of templates for your eBay gallery or player in different styles, sizes and shapes including fully responsive templates that look awesome on any mobile device. All you have to do is choose the one that suits you the most, set your options and upload the media files you wish to display. Cincopa performs conversions, photo resizing and other technicalities automatically and asks you where you would like to embed the gallery you have created. Select eBay as your method and copy the line of code Cincopa generates for you.
Unlike eBay standard galleries, your Cincopa gallery will be hosted on Cincopa's dedicated servers. Cincopa uses an advanced CDN system to ensure fast, secure and flawless distribution of your media display all around the world.