jQuery Gallery
Create a Stunning jQuery Image Gallery for Your Site
Funny, interesting or just gorgeous pictures can easily dazzle your visitors. Awesome images have an enormous effect on your site or blog appeal and traffic, even if you have nothing to do with art or design. Cincopa media platform developed jQuery based photo galleries that are characterized with reliability, attractive appearance and efficiency.
Cincopa's application offers 5 great looking gallery templates and numerous customization options and transitions. Using Cincopa media platform for establishing your jQuery gallery will also benefit you with fast and secured hosting and delivery of your files, which are free services for most users.
View Cincopa's Templates and Demos for jQuery Photo Gallery
You can easily customize the template using the advanced settings or with CSS edit.
Embed Your jQuery Gallery with a Simple 3-Step Procedure
Cincopa's simple wizard enables you to complete the process of embedding your jQuery image gallery in a surprisingly brief process. Technical tasks like resizing your photos are executed automatically by Cincopa application, which leaves you in charge of the artistic side.

1Choose a jQuery Photo Gallery Template
Cincopa enables you to choose one of 5 awesome gallery templates. Each jQuery gallery template includes various attributes, which you may modify to suit your webpage. Try a few templates and preview them on a separate window, before you take a decision.

2Upload Multiple Image files
Upload the images you would like to showcase to Cincopa cloud-drive and organize your folders. Any required conversion and resizing of your photos will be automatically performed by Cincopa application.

3Embed the Simple code into your page
Cincopa's simple wizard will generate a line of code. Copy this code, and embed it into your webpage. The exact location of the jQuery gallery is totally up to you. Before completing this stage, you should download a suitable add-on (WordPress plugin, Drupal module, Joomla extension etc.); the add-ons installation is fast, simple and free of charge.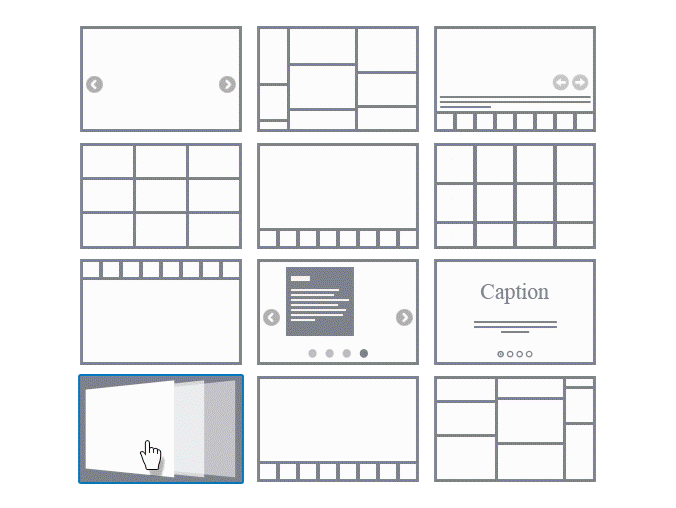 Enjoy the Benefits of Cincopa's jQuery Gallery
Cincopa provides an inclusive media kit, which grants you with free CMS extensions, free jQuery gallery template, generous free hosting space and fast and secured delivery services.
Making later adjustments via Cincopa's wizard is extremely easy; you may add and delete files or modify any previous decisions via a click of a button.
Your jQuery gallery images are safe with Cincopa platform. Cincopa servers use public and personal keys, 1024-bits for encryption, MD5 hashing and reliable CDN. What that means is that no one can access your files without your explicit authorization.
Cincopa's jQuery Photo Gallery Features
Full compatibility.
5 attractive jQuery gallery templates.
Professional support.
Full backups.
Remote access (cloud computing).
Complete scalability.
Full documentation.
Automatic conversions and image resizing.
Complete support for portable devices.
Free accounts with online storage and bandwidth
Pro upgrades in reasonable prices.