Most experts agree that videos give you the highest return on investment than any other type of content. Videos can be used externally and internally to engage both prospects and employees in a way that's easy to understand.
This medium is tailor-made for storytelling. It is an effective marketing tool to attract prospects and boost engagement throughout your email marketing funnel.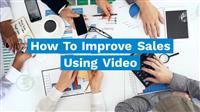 Share the right video content to the right platform
Video should an essential tool for your marketing strategy. To choose the right video platforms to use you have to think about various factors:
Who do you want to reach?

Which media platforms is your audience most active?

What type of content is right for each platform?

How do you want your audience to interact with your videos?
YouTube is the go-to platform for online distribution. Create your own channel, and you have the opportunity to reach a massive audience. The ideal video content to share on YouTube should be a product launch, tutorials, FAQs. However, keep in mind that on Youtube distracts your audience with related content; directing them to your competitors. It might be extremely useful to create your own branded channel, independent of YouTube.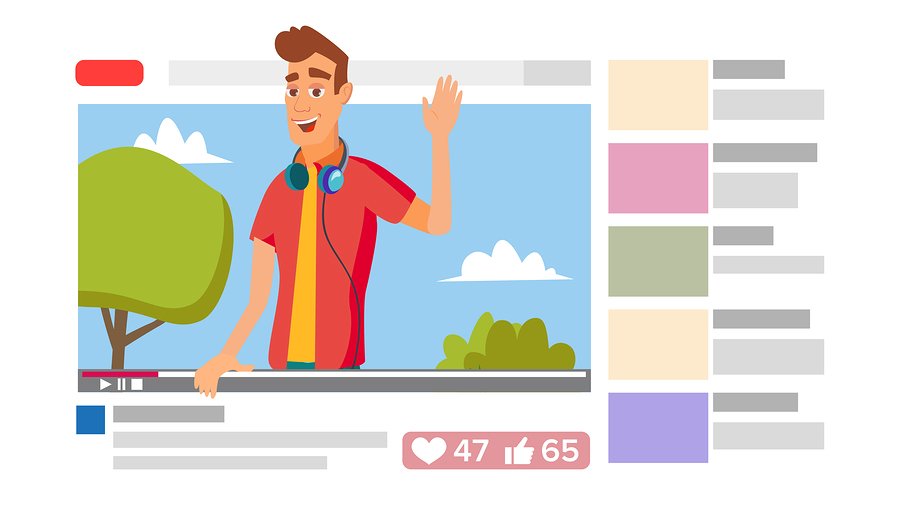 Facebook is still the largest social network in the world. Keep in mind, that Facebook favors native video content; this is why hosting your videos on your own channel is crucial. Here, the ideal video should be short, entertaining, and straight to the point. Adding a call-to-action is a great way to redirect your audience to your website.
Instagram Stories are highly interactive and are a great way to increase brand exposure. New stories appear directly at the top of the homepage of your followers. Add GIFS, emojis, and text to make them fun and entertaining. Also, most importantly you can add a direct link to send your viewers to a landing page.
Live-streaming has become popular on a number of platforms, such as Facebook and Instagram. It gives you forefront access to your target audience. You interact directly with your new users by holding regular live sessions. Share your knowledge, answer questions, bring them along behind-the-scenes and help your audience find solutions by addressing specific problems.
Include videos in your email automation workflows
Use videos in your email automation for a reliable, consistent way to improve sales. It improves click-through rate and increases conversion rates. The easiest way to embed a video in an email is by using a snapshot of the video and linking it back to your original video.
Send people to a landing page
You need to use a reliable video hosting platform to deliver a smooth viewing experience, avoiding slow loading times due to bandwidth limitations.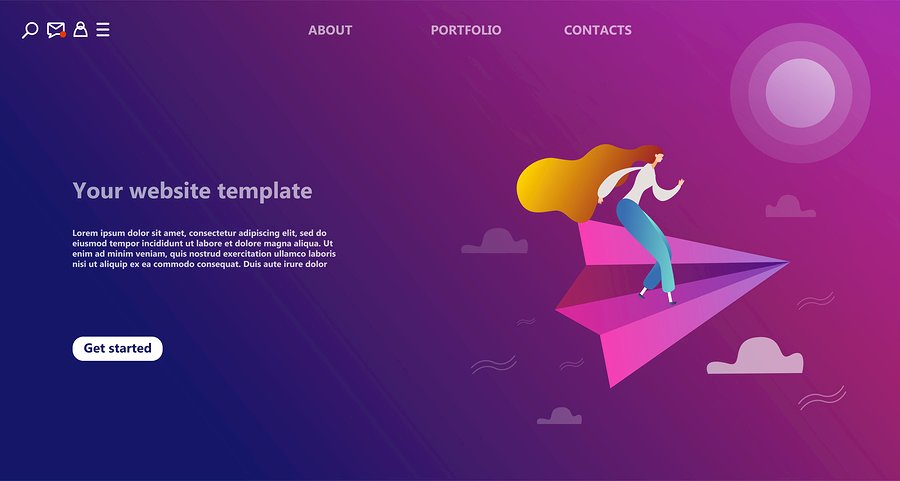 On your landing page, the video is the star; giving viewers a quick burst of information. Add annotations, and give them the option of engaging further with your brand by adding an attractive call-to-action.
Segment your email list
The number one way to improve your open rate is to segment your email list. People expect to receive content that is relevant to them, so make sure you build customized marketing funnels for each segment.
At the first stage of their journey, you want to provide them with entertaining content such as your brand value, inspirational and informative videos. Don't try to sell them anything just yet.
At the consideration stage of their customer journey, you can start introducing your products or services and nurturing them with targeted video content. Aim for content that includes testimonials, reviews, and user-generated content.
It's only during the conversion stage that you can start persuading prospects to buy. Your videos should highlight benefits, offer discounts and use promotions to further engage your viewers. You can also use videos in your emails to help build customer loyalty by sending them how-to videos on how to use your product and thanking them for their purchase.
Make sure your videos are mobile friendly
One important thing you should always keep in mind when making videos is that their format should be mobile friendly. If people can't view your videos on phones or tablets, you'll defeat the purpose of sharing them on your social media channels. Your aim is to provide your audience with a great viewing experience no matter what device they're using.
Mobile-friendly videos fit the screen perfectly. All the major hosting sites auto-adjust for mobile viewing. Also, make sure you choose or even design a visually compelling mobile-friendly thumbnail for your video. Make sure it will entice people, no matter what the size of a screen.
Mobile viewers have a very short attention span and don't want to waste time. They want short, entertaining, informative, sharable video content. A 30 to 60-second video length is the best to ensure that they stay engaged.
Also, make sure your video loads fast. It's always a good idea to use site analytics to check how well your video is performing in order to optimize them. If it doesn't load fast enough, you'll immediately lose viewers engagement.
Finally, adding an enticing clickable call-to-action at the end of your video will help redirect traffic to your channel, website or landing page – depending on your video strategy.
Use video for internal communication
More than ever, companies use videos as a medium to communicate directly with their employees. Giving employees the ability to watch videos anywhere at any time can be very useful within organizations.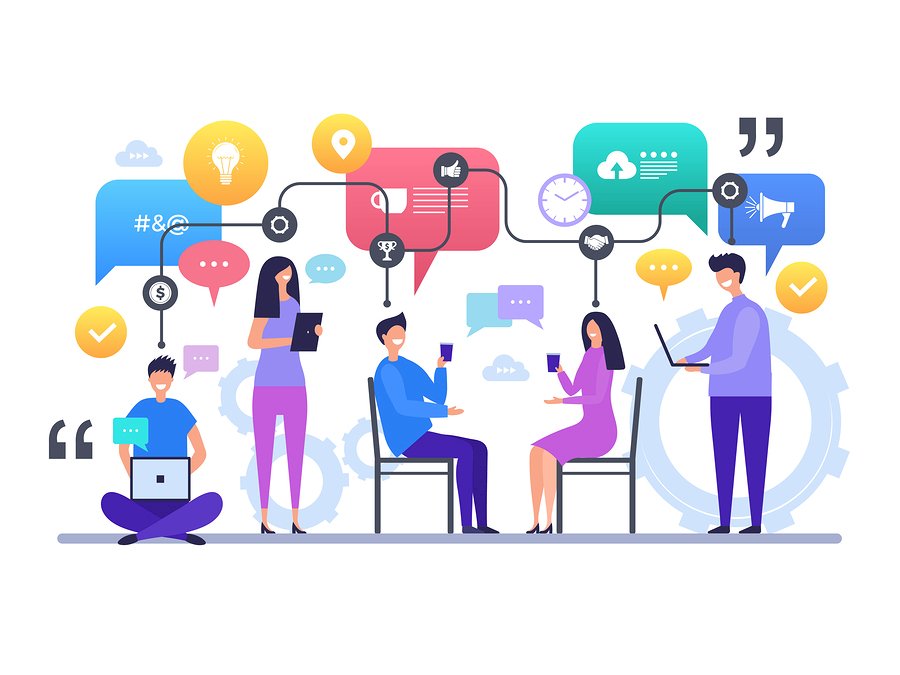 Video for employee training. The engaging nature of video can improve training and speed up professional development. Video can also empower employees to share their best practices and inspiring stories with colleagues.
Explainer videos can make difficult business concepts easier to understand. How-to videos acquaint your staff with a particular process or a new set of tools.
Internal webinars offer employees the option of asking questions and getting feedback instantly. Most importantly, with video analytics, who watch your video and for how long.
Video for product update feedback. Agile development teams need constant feedback. Simple video capture allows product teams to ask for feedback and hear, see and watch reactions from all of those in a client-facing role.
Video for sales staff management: You can use videos to align your sales staff. Keep them up-to-date with sales techniques, procedures, and new products. Also, you can implement new sales tactics by sending a video updating your sales staff on how to help improve their sales skills.
A final word
Videos provide an engaging way to get more sales for your business. Share your videos on your website, social media platforms and in email campaigns. Don't limit your communication strategy to pre-recorded videos but take advantage of the opportunity to live stream on platforms like Facebook and Instagram. With the right marketing video strategy, will grow demand, generate more leads, increase sales, and nurture customer retention.