Similar to a YouTube channel, Cincopa Video Portals let you easily organize and showcase your videos into one single digital space. Designed for both marketing and secure internal communication.

Videos have become the biggest communication tools across all industries. Your company works hard and spends a considerable amount of resources to create great video content for your targeted audience. One challenge: making sure you are delivering the right videos to the right people, fully control their viewing experience, and of course, making sure they stay engaged. This is why Cincopa is excited to announce our newest solution: Cincopa Video Portals.
Your Very Own Branded Channel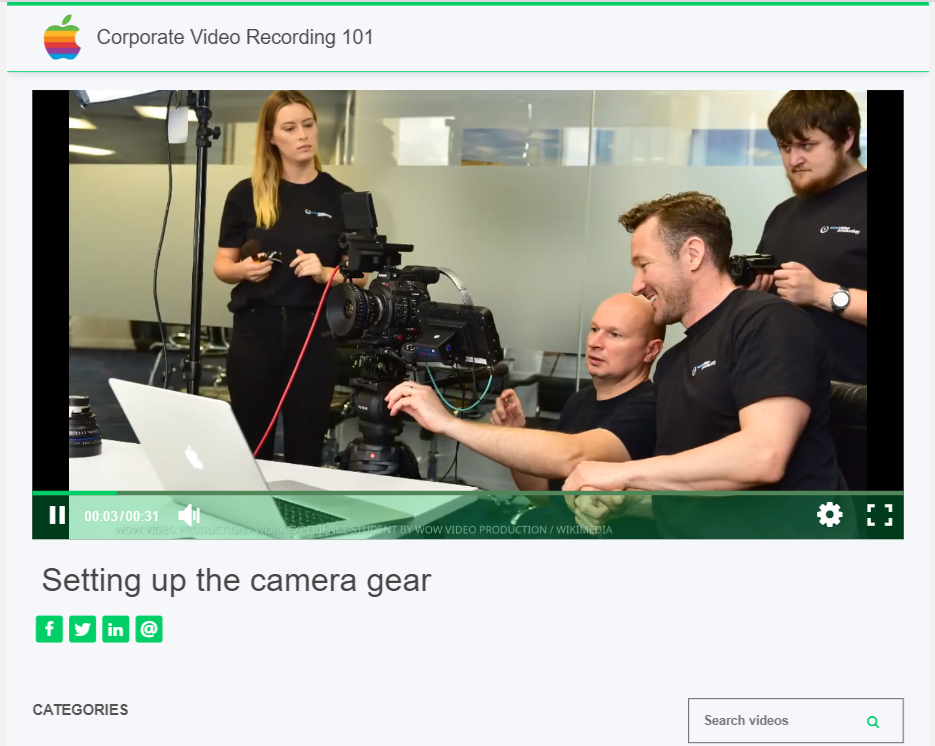 No third-party site or development needed. Now you can easily showcase your video collection in one space; making sure your viewer's experience is not interrupted by unwanted ads, cat videos or content created by your competitors.
Customize And Manage Your Content
Cincopa Video Portals give you a wide variety of customization options to help you control the viewing experience and integrate your company's branding. Choose your preferred portal URL, your theme color, add your company logo and more. With Cincopa Video Portals you can easily choose the layout to deliver the most immersive and professional viewing experience. Additionally, you can add custom HTML, CSS, and Javascript code if desired to enhance it even further.
Secure Your Channel
One of the biggest challenges and concerns is keeping your content secure and manage access to it. Luckily, your Cincopa Video Portals come with various access control options such as Single-Sign-On (Saml 2.0), G-suite and Email-Password Login, so both small business and organizations have complete control over who can access the portal and watch content. One of the advantages of a secure video portal is the ability to track and analyze individual viewers behavior and video completion. This data is available on Cincopa's powerful Analytics, which you can export as reports or accessed via API.
…
Organize Your Channel
With Cincopa Video Portals, you can easily organize your channel by categories. Add the description of your video, add tags in your assets management making sure your viewers stay engaged and see other related videos – without interruption.
Need Further Insights Into Whos Watching?
In addition to automatically pushing viewing data to your Cincopa Analytics, your Video Portals can also be integrated with 3rd party platforms like Google Analytics, Marketing Automation or any kind of analytics solution by simply pasting your code snippet or integrated using our APIs and proffesional services.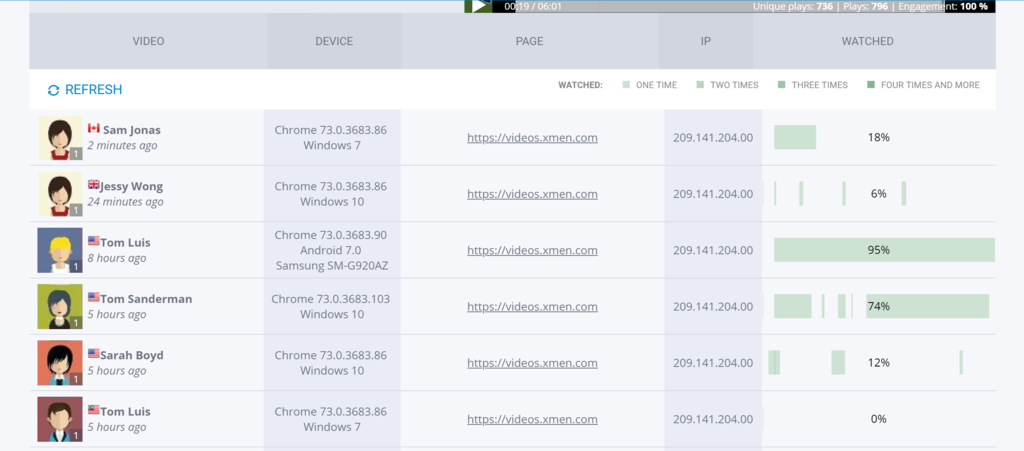 Where do Portals shine?
Video marketing & demand generation hub.
Secure employee training & on-boarding.
Customer help videos & tutorials.
Employee generated video channel (with our UGC component).
Sales training video channel.
Customer testimonials.
Company & brand introduction.
Solutions & products portfolio.
Showcase Your Videos
Cincopa Video Portals transform your video collection into a show-stopping viewing experience.
Want to learn more about Cincopa Video Portals? Get a demo!