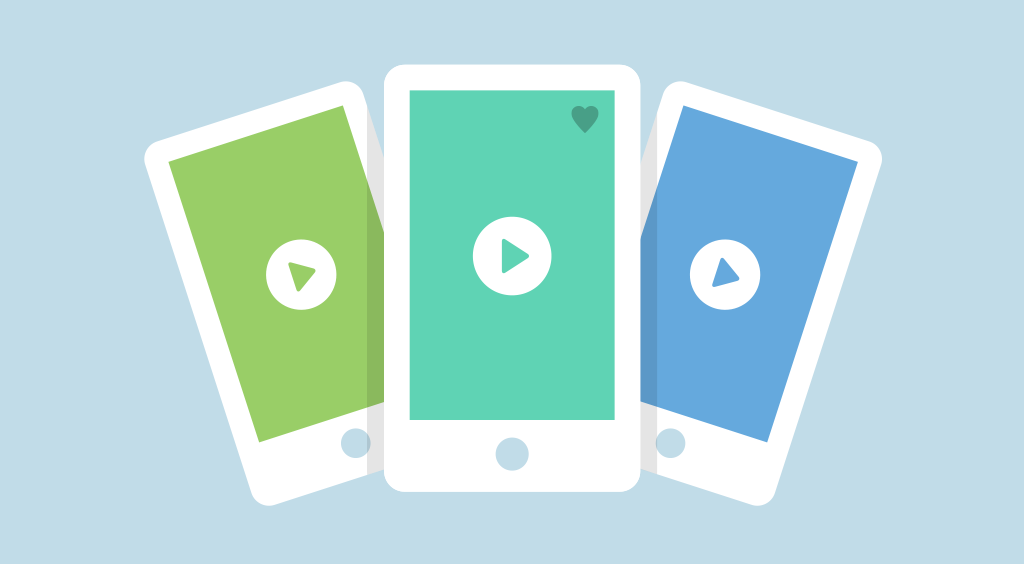 Mobile Video – the Heart of Marketing
---
Recent stats indicate that mobile video is taking over the digital world. With the advance of fast 4G networks Internet users are consuming more and more mobile video content year after year. According to eMarketer, more than 105 million US smartphone users watched mobile video at least once a month in 2015 making 55.5% of the entire mobile user base in the country. That represents a 13.9 increase over 2014.
Experts predict that by 2019, up to 80% of the total Internet traffic will be video  and more than half of that traffic will be consumed by using mobile devices. What definitely gives mobile video the privilege over desktop and TV is its ultimate accessibility on the go. Although smartphones have a priori less space on the screen they are able to provide a fully engaging viewing experience.
Getting into the realm of mobile video marketing
To stay ahead of the curve business owners and marketers should do their best to embrace the possibilities that mobile video unlocks for them. Let's look at the key highlights to figure out how mobile video is changing the world of digital marketing and how to keep up with the main trends in this respect.
Mobile video must be short
A promotional mobile video has to be even shorter than 30 seconds which is average for the desktop. Best practices show that mobile video must engage viewers from the very first second and last no longer than 6-10 seconds in total.
Vertical video is the future
In the recent few months, the popularity of vertical video has increased dramatically. For people who watch video on their smartphones, it's much easier to hold the device vertically because it only requires one hand. Millions of users of popular social platforms like Snapchat and Periscope prefer vertical view. Facebook and YouTube have updated their mobile apps to support vertical video as well. It looks like this format will become common for mobile apps and websites in the nearest future.
Silent screen is in fashion again
Video played on mobile must engage viewers even without sound. The new trend introduced by Facebook and some other apps is autoplay video which is played without the sound unless the user taps on it. This means that users must be highly motivated to turn the video on, thus making it more challenging for marketers to create videos that attract people on mute.
Video must work great both in mobile browsers and apps
Cincopa's modern video hosting platform offers a wide range of mobile-ready solutions for video publishers that can be easily embedded to a website and added to a mobile app. This allows users to enjoy high-quality, responsive, and HTML5-compatible video in multiple formats including portrait, background, overlay, pre-roll and full screen, coupled with advanced features like playlists, galleries, grids, cue points and more.
Thank you! Any other feedback?