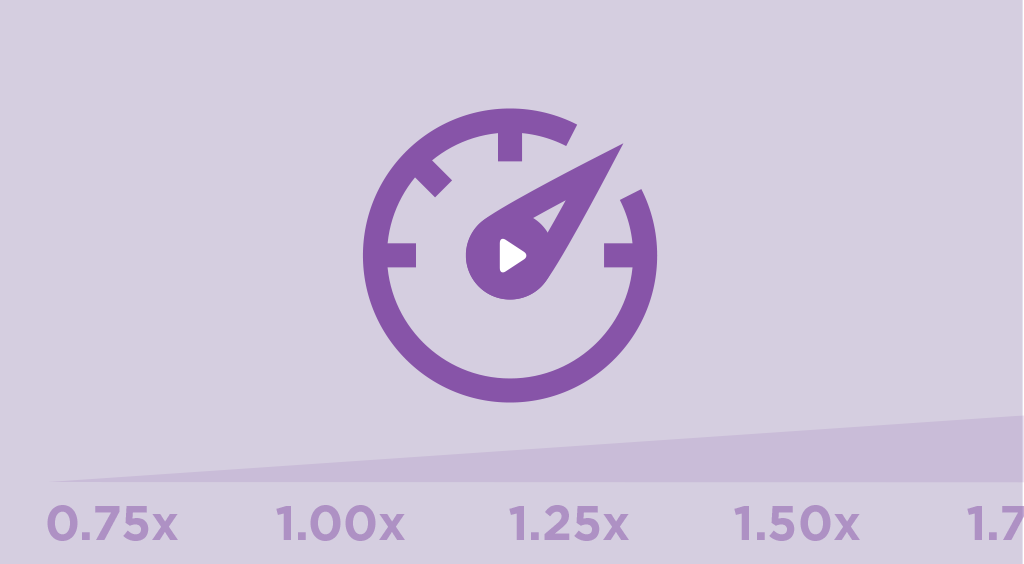 Allow viewers to adjust the information flow with Video Speed Controller
---
Online video can be helpful in many spheres, and video content is able to transfer high volumes of data. For example, in online educational video is often used for webinars, training, lessons, and it's great. However, viewers can sometimes find it difficult to perceive new information quickly enough. On the opposite, some people might want to speed up the information flow to learn more in a short period of time. Video speed controller is the right option you need in your online video player to let viewers adjust video playback speed to a comfortable level for themselves.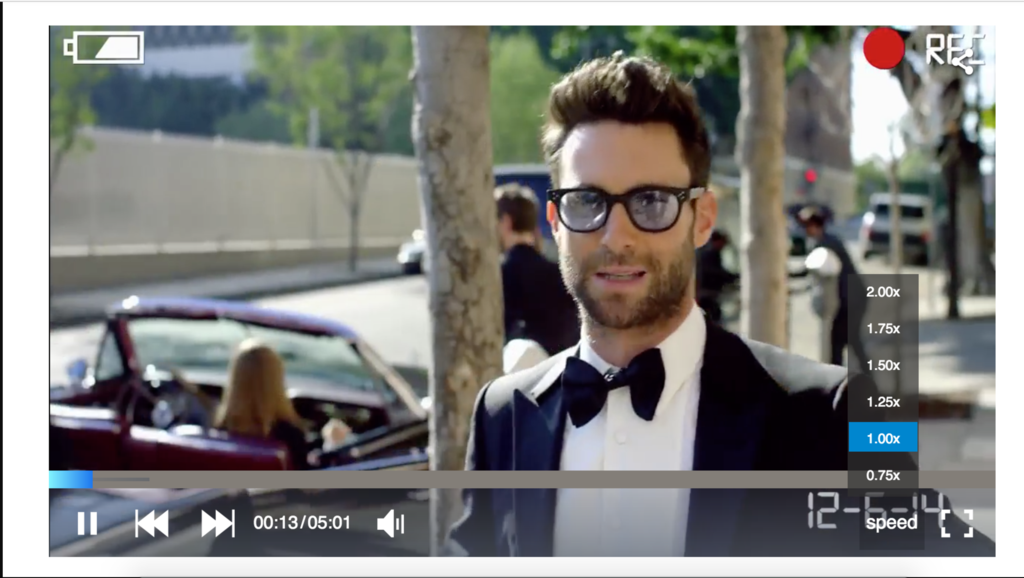 Video speed control is now supported in Cincopa player
How to Speed Up / Slow Down Video with Cincopa Speed Controller
Enable speed control in your Cincopa video templates anytime. The speed feature can be easily activated for any video gallery by toggling the button in 'Player Control' menu to ON. The speed controller will appear in the video player control panel looking like a small clickable icon with expandable menu. Your viewers will be able to choose different speed levels and achieve the most comfortable viewing experience. Based on their choice, the video player will either speed up or slow down the streaming speed.
Speed motion allows to play the video faster, while slow motion helps to consider all necessary details.               
How to activate speed control in your video player:
Click to edit your video player template;
Go to "Player Control" panel;
Click on the Speed button;
Get awesome video with speed control.
Use video speed control in online education – Change Video Speed Online
Sometimes when you've got a long webinar, video workshop, or training published for your students, you need to allow them to process visual information a little more thoroughly or fast-forward to a specific point. Give your students full control over video playback with speed control.
For instance, learners can make use of speed control for video to hear some important details that otherwise might be missed, repeat some words or phrases very slowly, and better understand their meaning. And vice versa, sometimes viewers might want to fast forward video looking for a specific section that is relevant to them.
Speed control offered by Cincopa is a great feature for online education and many other business spheres
adding more flexibility to your video content.
Thank you! Any other feedback?