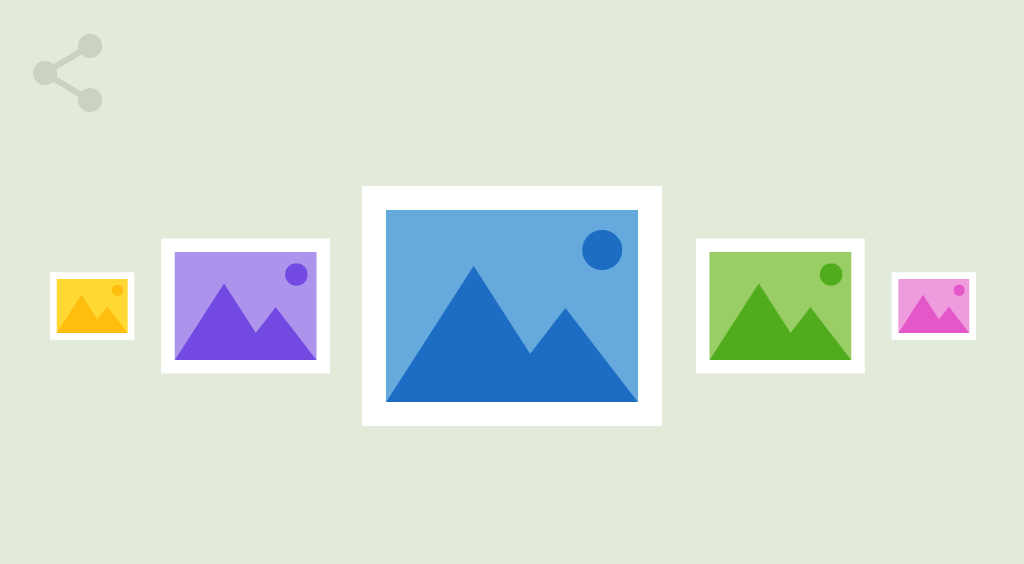 The Best Way to Display and Share Your Artwork Online
---
All you need to know about displaying your artwork online.
There's no such media channel like Internet these days that can be as good to promote creative artwork on a global scale and give it enough publicity it deserves. Whether art is your hobby or a full-time occupation, your desire is to display your collections to as many art lovers as possible.
A well-organized and beautifully-designed art blog is the right solution to expose your art in the most creative way making it accessible to millions of people using Internet.
Now, would you like to learn how you can turn your blog into a fully-featured art portal with no coding experience?
Learn how to:
Create online slideshows to organize your artwork
Embed a slideshow to your art blog
Share your artwork
Boost your art blog
Send slideshows by email
Understand your audience
Upgrade your art blog to a new level
Create online slideshows to organize your artwork
Why are slideshows the best way of visual art publishing? An HTML slideshow can contain both videos and images, it displays your content in a slideshow player with beautiful effects and stylish design, it's easy to navigate for your users, and you can add as many assets to it as you want!
You can easily create slideshows for your art blog or website with Cincopa's online slideshow creator. Organize your art into various collections and pick up the slideshow template that fully meets your blog's design. You'll be able to refresh your collections anytime by adding new images or videos.
Here are some ideas of slideshow designs you can use in your art blog:
Slider with images and videos
A responsive slider with fascinating animation will look great on any blog page. Include both images and videos to create an unparalleled experience for your audience, experiment with controls style, background color, transition, enable custom visual effects.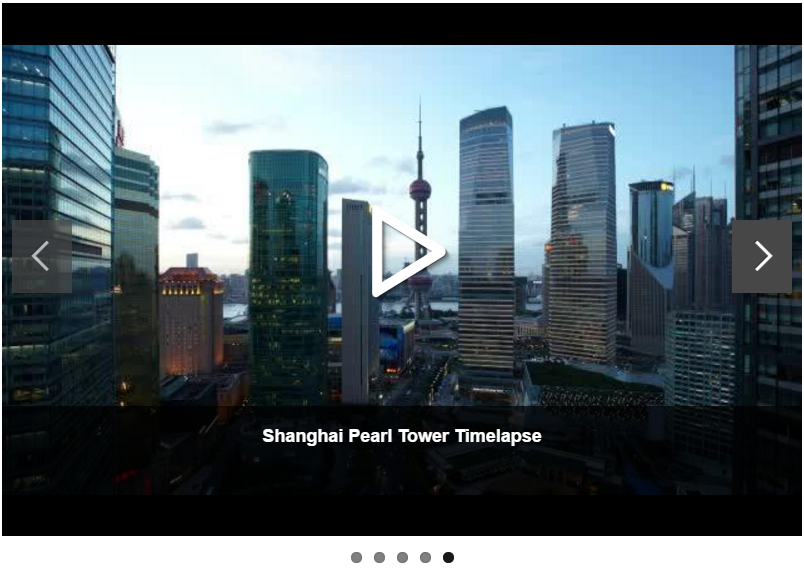 Grid with images, videos, and audios

Grid is perfect when you want to showcase a structured art collection that includes various media types. It lets your visitors to quickly choose the asset they would like to view in a higher resolution by clicking on a preview thumbnail. By the way, thumbnails can have different shapes, from circles to squares or rectangles with sharp or rounded angles.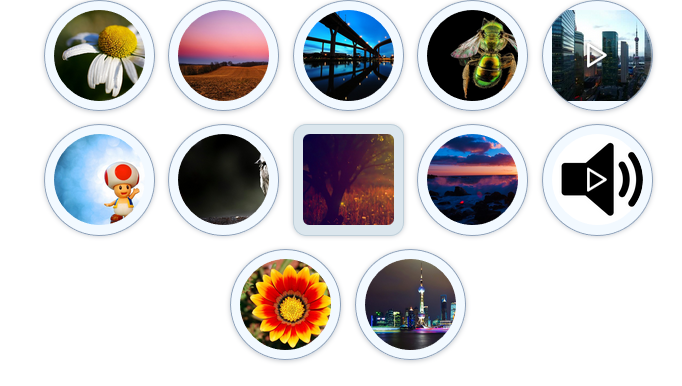 Grid slider with videos and images
This slideshow type is a creative combination of a grid and a slider. It displays both asset thumbnails and a large preview of a current media file.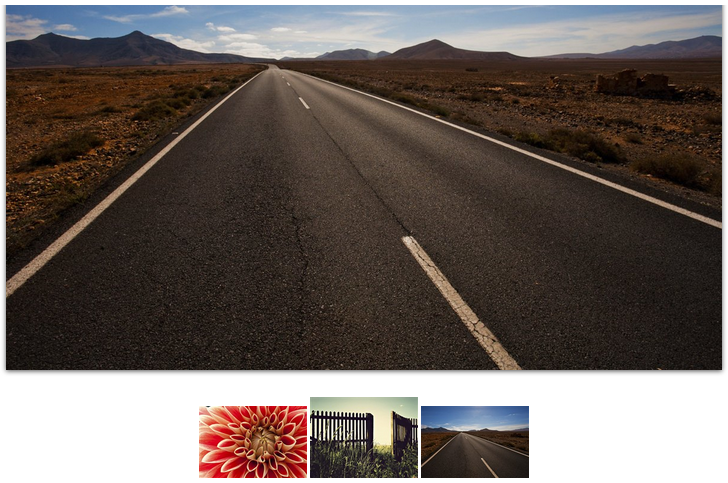 Place it on a blog home page or wherever you want to display full-screen videos or images running behind the main content. It can also be some charming background music supplied with video footage.

Explore this rich media template gallery with more than 100 of skins – you'll definitely find the solution that will work best for your art blog.
How to embed a slideshow to your art blog
You actually don't have to host all videos, images directly on your blog. Media-heavy hosting like Cincopa will store all your files and provide flawless content delivery to your users at the highest speed and in the best quality, without any breaks or delays.

HTML slideshows can be added to your blog or website in a matter of minutes. All you need to do is copy the slideshow embed code and paste it to the desired web page. If you're running a blog on the basis of a CMS like WordPress, Drupal, Joomla or using a blog hosting platform like Blogger, you can install a Cincopa plugin, module, or widget for slideshows. This will simplify slideshow integration with your platform letting you easily manage media content from the blog's dashboard. In case you have a stand-alone or hand-coded blog, it's still pretty simple to add slideshows to it in the way you want. The embed code is fully HTML5 compatible and will work with no glitch on any custom device, be it a PC, a laptop, a tablet, or a smartphone.
Share your artwork with social media users
Social media networks have billions of daily active users worldwide, and this is a powerful source to grow your audience. Nowadays, it requires very little effort to make your artwork go viral. You can add customizable social sharing buttons to your slideshows and optimize their placement in order to maximize sharing. Again, there's no need to hand-code those buttons since they are built into Cincopa slideshows. You can opt to display or hide them and choose social networks that matter to you.
Boost your blog's presence in web search
Organic search traffic is free of charge and it can generate thousands of daily visits to your blog if it's well optimized. Having multimedia content like videos and images on your website is a positive SEO factor by itself. It increases the authority of your web pages and gives users additional opportunities to discover your blog. Popular search engines like Google and Bing allow to filter search results by videos and images thus providing higher content relevance. Your creative assets and slideshows need to be SEO-friendly to be able to rank higher in these results. Use special SEO fields available for specific assets and slideshow media galleries – fill in the Title, Description, add tags. Keep them as relevant as you can and try to describe examples of your art briefly, but to the point.
Maximize your outreach – send slideshows by email
Email marketing remains one of the most effective ways to reach people online. You can engage substantially more email recipients with media-rich campaigns than with plain-text ones. Slideshows can work magic especially when you embed them directly into an email template instead of attaching single files.
Cincopa supports email campaigns integration with a great variety of email marketing providers, such as MailChimp, GetResponse and Constant Contact. A slideshow can be embedded into an email message in a pretty similar way that you embed it to a web page. You select your email platform from the list, set a custom slideshow thumbnail size, copy the embed code and paste it to the email template editor. An embedded slideshow is shown up to email recipients as a thumbnail. They can click on it to view the full slideshow in their browser.

Use advanced analytics to understand your audience
Being able to know the performance of your multimedia content is an important milestone to succeeding as an art blogger. Being able to monitor which type of content gets more views in your art blog, which media engages visitors better and where views come from will not only let you know bare facts – you can use this intelligence to keep up with audience's preferences, improve and better visualize specific web pages, optimize artwork placement across the blog. Learn more about Cincopa's advanced video analytics solution and utilize and get more powerful insights into your content performance.

Upgrade your art blog to a new level
With these tips, you can take your art blog to a whole new level. HTML slideshows with images, videos, and music background will add as much creativity as you need for your blog. A slideshow is perfect to organize art collections, it's easy to navigate and discover content. There's no need to hand-code a slideshow – it can be created in a few minutes with online slideshow creator and embedded easily to any web page. To increase content web presence and outreach, we recommend using built-in SEO fields, social sharing buttons, as well as optimizing your email campaigns with rich media.
Thank you! Any other feedback?