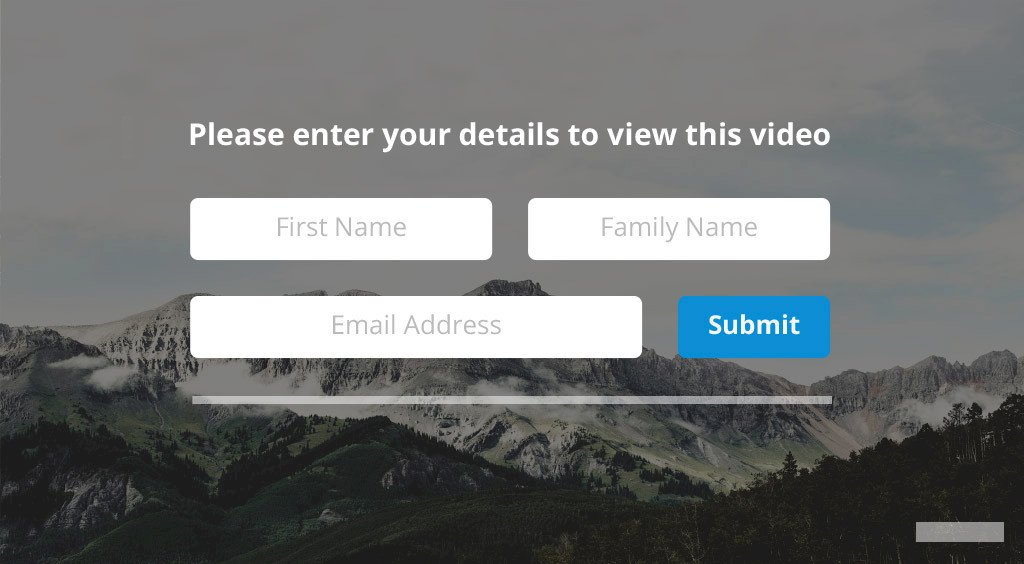 How to Power Up Your Email Marketing with Video
---
Email marketing remains one of the most powerful tools for business lead generation. A recent study shows that email is still an effective method to reach both Generation X and Millenials. With the emerging role of online video, there are more ways to increase the power of your video email campaigns dramatically. Cincopa has got something that your business will really appreciate.
Generate High-Quality Leads from Your Video with Lead Generator
You'll be surprised with how great video on your website can serve to you as an email lead generation booster. People who watch your videos will convert into the best quality leads, since they're really engaged with the content they see on your website. Once they submit their email address, you're given a permission to reach out to them with a personalized message.
Cincopa's Lead Generator allows you to place a user-friendly pop-up email form right where you want it to show up in your video playlist. It can be fully customized in accordance with video context, so you can approach your viewers in the most organic, unobtrusive manner.
Lead Generator form can be optionally displayed after the first video in a playlist, after the last video, after 25%, 50% or 75% of a video. You can easily gate your content, depending on your exact business goals. By allowing viewers to skip the email form, you let them decide whether or not to share their contact information with you. When the skipping option is disabled, it means that your video is gated and people will have to fill in the required email form fields to continue viewing.
Integrate your Email Marketing Provider with Cincopa
We love automation and value your time, and these are the core principles we implement in our solutions. With Cincopa, your video keeps working for you all the time, no matter how busy you are with other priority operations.
Cincopa's Lead Generator supports full integration with external email marketing services. Simply connect your account with your favorite email delivery provider, for example, MailChimp or Constant Contact, directly from the video gallery editor. All the rest will be done automatically: Lead Generator will send leads to the selected email list on your external email marketing platform.
Watch our Lead Generator video

Get started with Lead Generator
As it is with all Cincopa tools, Lead Generator is easy to get started with. Simply find the Lead Generator tab in a video gallery that you'd like to use for lead generation on your website. You can launch this feature right away with a click. Use Cincopa's native email form, which looks totally great by itself. But whenever you need even more customization, feel free to switch to a custom HTML or an external URL form. Don't forget to edit the text message that pops up with an email form in order to make it fit the video message.
Learn More About Your Leads with Video Analytics
An email address is not the only thing you need to know about your leads in order to turn them into dedicated clients for your business with the highest possible conversion rate. To be effective in sales, you have to learn every specific viewer a little better. Where do they come from, which browser version do they use, and, more importantly, how do they interact with your online video? All these questions require answers, but that's quite easy to find out with Cincopa Video Analytics.
You'll be impressed with how deeply you can learn your video audience. All email form submissions are saved automatically on your Video Analytics page. You can find those people in the Live Feed section by their email and name. An extended user profile contains comprehensive data about every single viewer: custom ID that you can specify, viewing stats, average engagement, activity dates, geographical location and IP address, operating system and web browser details. This information will be crucial when you proceed to creating a personalized business proposal for your leads.
Happy marketing with Cincopa Lead Generator!
Thank you! Any other feedback?