Video is transforming the way people engage, communicate and learn. Sourcing, managing and delivering online video throughout your organization can transform internal communication. As per a Forrester Research, a one-minute video is worth 1.8 million words!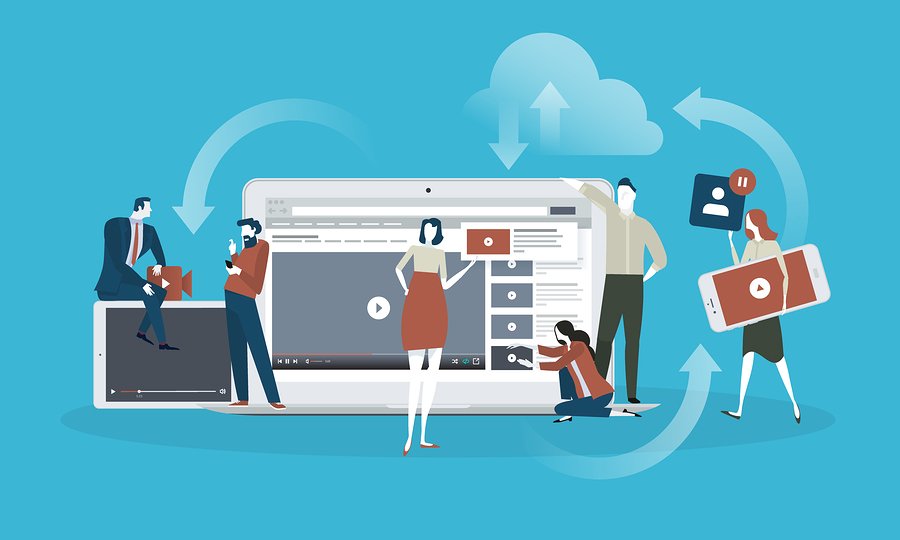 A report by Gartner states that 75% of employees at large organizations will have a video interaction more than three times daily. The smaller organizations are yet to become a part of this new trend.
When it comes to communicating internally, organizations are often still using traditional tools. The main excuses they offer for why they haven't decided on a platform or strategy to support internal videos are that it's too expensive and too difficult to implement.
Major improvements in software and technology now offer affordable opportunities to use video in making communication more effective. Organizations using integrated internal communication videos are overtaking those who have been slow to embrace the change and move in this direction.
What is internal communication?
A simple definition of internal communication is the way a company and its employees interact. Its purpose is to create a shared understanding and meaning so everyone can work together to accomplish the goals of the company.
Internal communication includes everything that's said and shared within an organization to facilitate relationships and foster dialogue at all levels. This drives productivity, innovation, and belief in what the organization is doing and everyone's role in making it successful.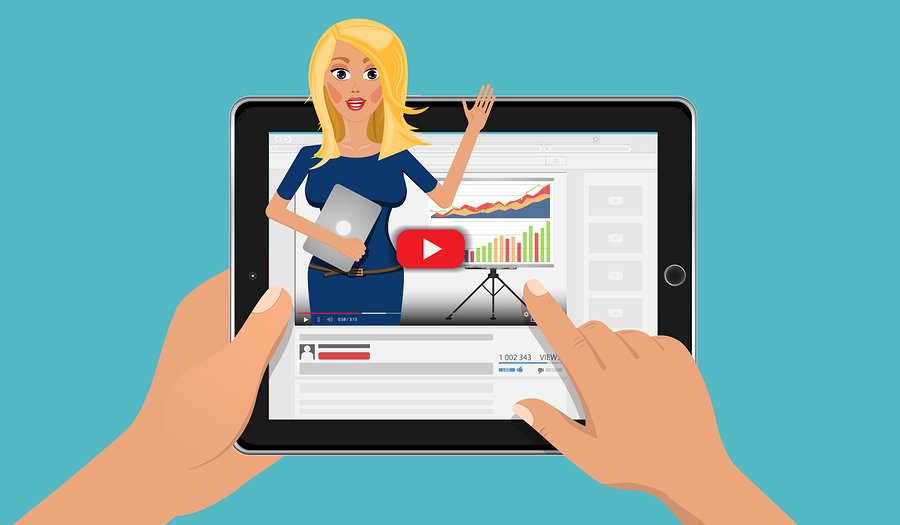 The challenges of internal communication
Traditional internal communication methods are subject to various challenges:
Lack of feedback. Communication tends to move in one direction. Feedback is important on so many levels within a company and ease of communication has to be built into the communication platform to enable feedback to flow back and forth.
Cumbersome onboarding of new employees. Onboarding takes time and costs money.
Email overload. Communication overload in the form of emails often results in important information being forgotten, deleted or ignored. An EmployeeApp survey states that 30% of employees simply ignore internal emails from their employers.
Device chaos. People no longer work only on desktop computers. They also use smartphones, tablets, laptops, notepads, and even smartwatches. It becomes difficult to cut through all the noise and ensure that information reaches employees on the right channels.
Ineffective overall communication. As many as 65% of managers feel uncomfortable communicating with employees and employees, particularly millennials, don't believe the feedback they get from managers is particularly valuable.
Inefficient ways of keeping employees informed. For example, the use of printed newsletters is expensive and hard work.
Issues with communicating and managing change. Research has found that in periods of change, many employees feel they're in the dark, that the process is more important than the people and that they are undervalued and unimportant.
Lack of employee connection with the purpose of the company. When employees' beliefs and values align with those of an organization, they will go above and beyond. Many employees lack any deep connection with the purpose of the organization.
Budget constraints. Many organizations don't allocate enough resources for properly developing their own internal communications system. Access to tools and resources is essential to develop high-quality internal communications.

Benefits of using video for internal communication
Employees haven't the time or energy to go through reams and reams of text. They want instant, compelling messages and they want them fast. Videos are perfect for communication that is short, impactful and inspires action.
Employees would rather watch videos
A study by Melcrum on the use of video in internal communication, states that 93% of 1,200 employees believe that video is a vital part of internal communication. Another report says that 54% of all employees expect to see video-oriented internal communication. They are also more likely to watch it than engage with other forms of content.
For instance, they would rather watch a video than go through a long document about company policies. They can also watch videos using a variety of devices, when they're on-the-go and at any time.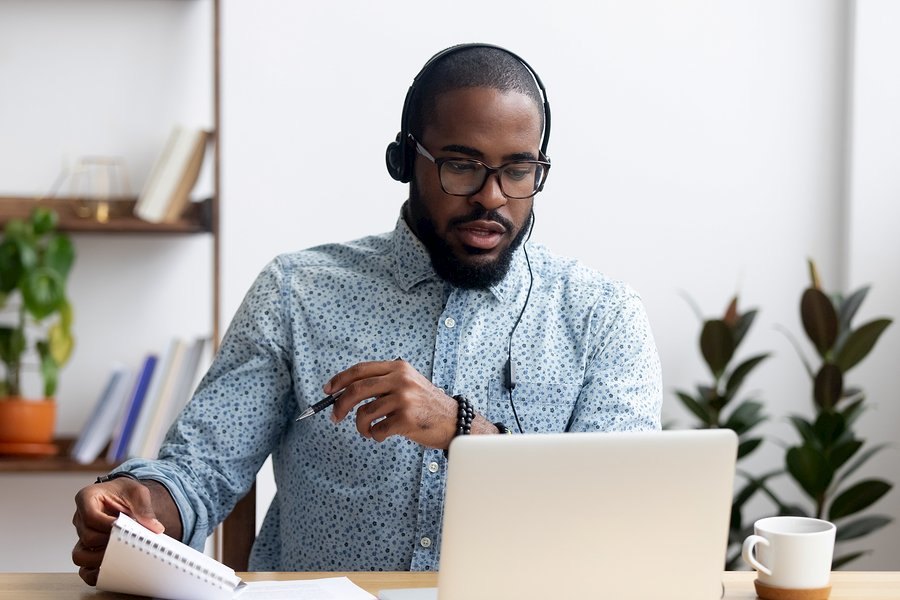 Helps employees learn better and retain more
Evidence is showing that people retain about 10 times the amount of information when it comes in video form.
A combination of talking and showing is an effective way to learn. Say an employee is trying to learn how to use a new software system. A point-and-show video helps more in this situation than emails and screenshots. Once created, the clip can also be stored to help others in the future.
The same applies to training sessions. Training videos can accomplish the task efficiently. In fact, the use of video streamlines many business processes such as onboarding new employees, knowledge sharing and updating teams.
Easy to create and distribute
Tools are available today that make a video easy to create. It can convey more information with less effort than typing an email. Videos are easy to consume anywhere and anytime.
You can easily share video how-to's, training, quick updates and much more. Distribute video throughout the organization to keep all departments aware of what other departments are doing.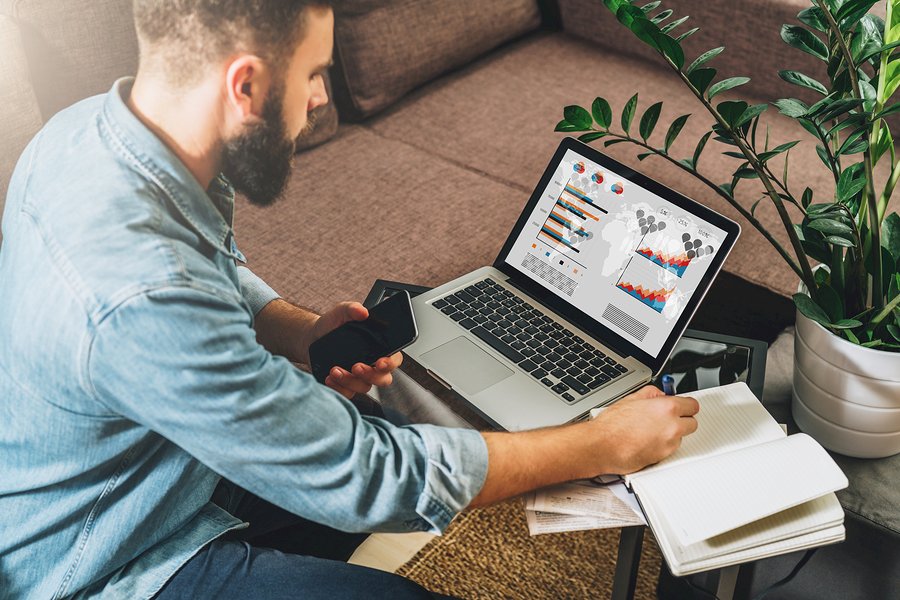 Conveys more information in less time
Videos are far more likely to be watched than text is read, partly because movement grabs attention. In a mere 10th of a second, individuals get the sense of a visual scene.
People can understand in a moment what it would take pages to explain. That's why it works so well for putting across complex ideas.
Searchable and shareable
With searchable video, every member of a team can easily record and share ideas, reviews, demos and more, right from their tablets, laptops or smartphones.
Team members can learn new tactics easily and take advantage of the expertise of their colleagues – even if they are separated by distance.
Places employees front and center
Employees find that it's easier to talk their way through a problem than to sit down and write an email. The initial camera shyness disappears with exposure and video becomes the next best thing to a person-to-person conversation.
Employees start having fun with it and expressing their personalities. Unlike traditional internal communication methods, using video places employees at the center of the experience and makes them feel valued and important.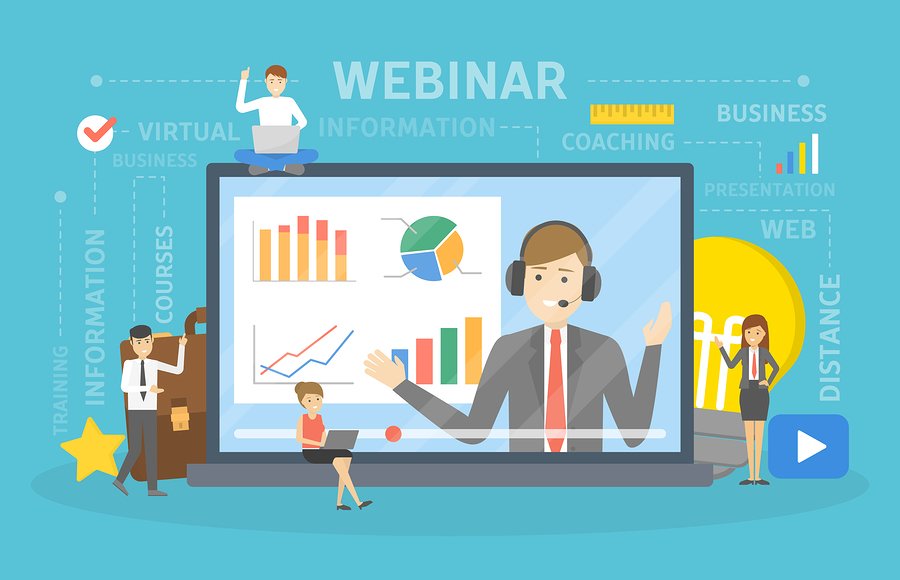 Creates an emotional response
When someone in a video smiles, we have an emotional response and are more likely to take in what the person is saying.
When your employees see people on camera, they can pick up on their body language and non-verbal cues. They relate in other ways than when they read text on a page.
Creating this emotional connection helps to build up trust, create brand awareness and stimulate other positive emotions. Engaged employees are more productive and innovative.
Helps employees connect with brand values
A study by Cisco states that 87 percent of young executives prefer to work for a video-enabled organization and would rather skip the one with no video investments. This is a clear indication of how new-age employees value a brand with its video presence.
Video helps to connect employees with the values of an organization. Showing new employees video generated by other employees helps to show what it's like to work for the company, and why they believe in the company's values.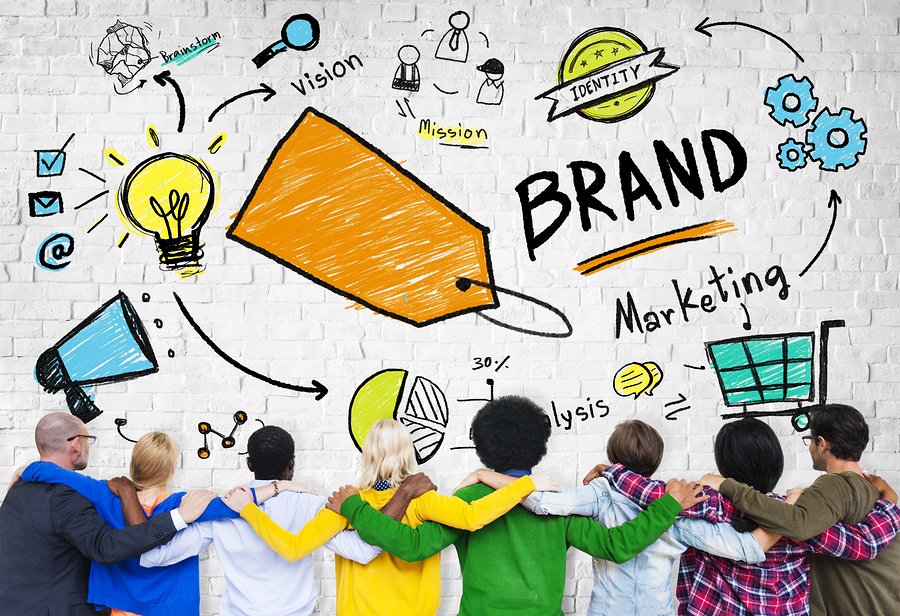 Employees can grasp what matters to the company and develop a sense of purpose instead of just going through the motions at work.
Makes it possible to measure and improve communication
Using analytics from internal communication videos together with day-to-day performance allows managers to optimize content to improve communication with employees.
Managers can look at bounce rates, open rates, how much of a video was watched and see how popular certain individual videos proved to be.
Requirements for using video in organizations
Not so long ago, many technological obstacles stood in the way of using video as a viable option for internal communication. Before modern intranets existed, hosting videos securely was a problem.
Human resources managers had to host internal communication videos on external platforms, such as YouTube, which meant concerns with confidentiality and privacy.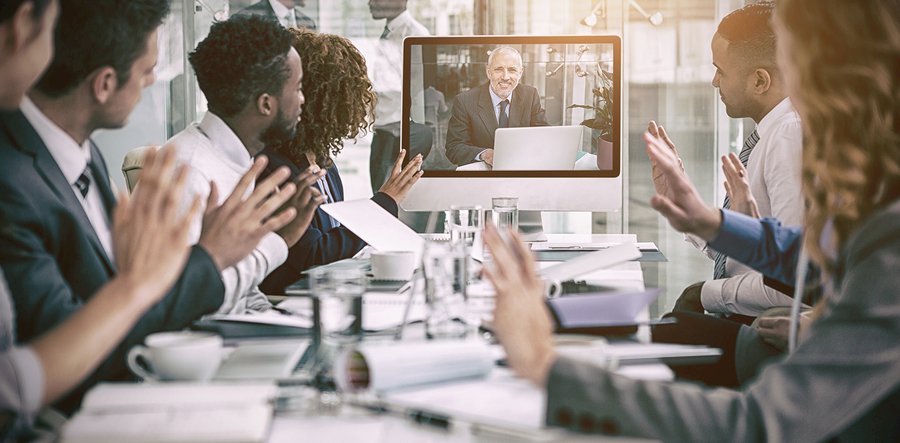 Modern video platforms allow organizations to record multiple video streams, capturing more than one presenter, as well as computer screens, whiteboard notes, presentation slides and more to help everyone stay in the loop.
Security and ease of access
Before there was no simple way to create and share videos, but now there are many ways to do so. The idea of trying to create and manage video on existing networks used to be very intimidating.
Today bandwidth is cheaper, broadband is faster, camera quality is far better and being able to share video securely and efficiently is possible. Thanks to smartphones and multimedia, employees can consume video wherever they are and whenever they have time.
Use a video hosting platform
Today it is possible to deliver video across your intranet, enterprise social, learning management, etc., securely and safely.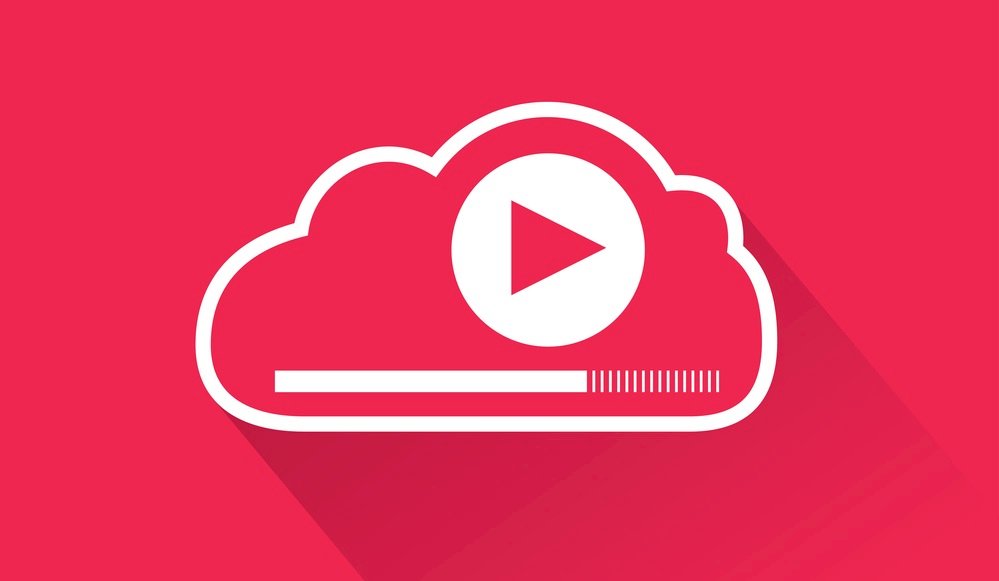 Using a video hosting platform for your business means that you can embed videos into your intranet pages for a distraction-free experience. No huge investment in video infrastructure is needed.
On-demand or live
Watching videos on-demand means not everyone is watching a video at the same time – limiting the impact on the corporate network. If many people are watching at the same time, such as with live streaming, adaptive bitrate streaming offers a good user experience.
The 'stream splitting' process can make a live video stream feel as though only one person is watching instead of the 100 people who could be watching at the same time.
Oracle saved almost $10 million in costs by using on-demand video to bolster sales kickoff meetings. In-person events for its off-shore employees were proving to be expensive and they feel a new lease of life with on-demand video meetings.
In-house video production
What once used to cost organizations' a fortune to implement is more straightforward and cost-effective. It's possible to create internal communication videos in-house rather than having to outsource.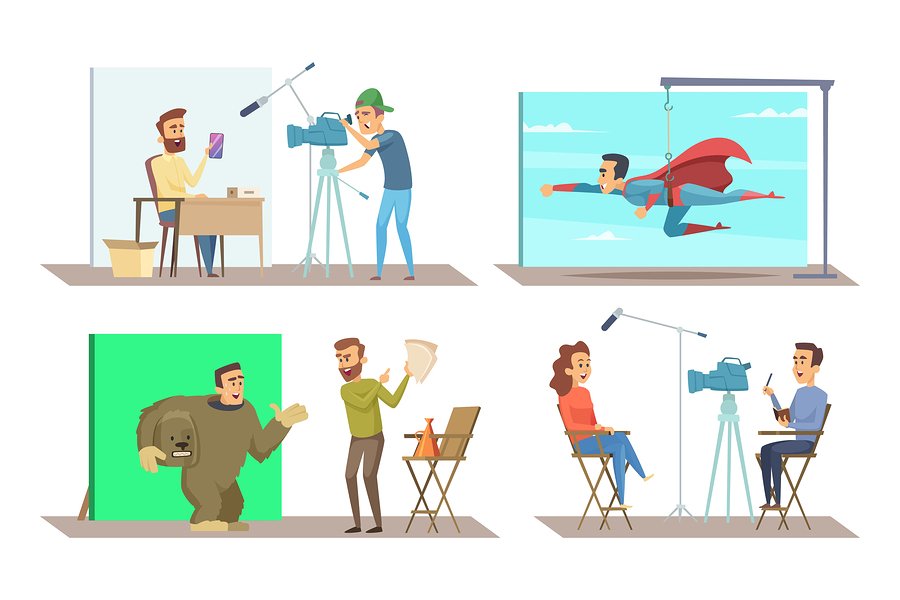 Many companies already have the talent and props necessary to create videos as most of them already create video for external marketing.
Content creation platforms
Certain content creation platforms exist today that are designed to help with creating video for internal communication. It's no longer necessary to buy expensive video equipment for creating videos.
Outsource
Internal communication improves by using video, but poor video quality may hinder rather than help in certain situations. For some videos, it may be necessary to outsource the making of videos to achieve the quality that enhances your brand image.
Smartphone videos
Most people have a smartphone today, connected to either 3G or 4G networks, and so it is easy to shoot and share HD videos. This is acceptable in certain situations because they offer authenticity and immediacy.
Various ways to use video for internal communication
Small organizations that don't know where to begin should start small. Begin by replacing a regular email communication with a video update, and take it from there. As the benefits of using video become obvious, organizations start using it for multiple purposes.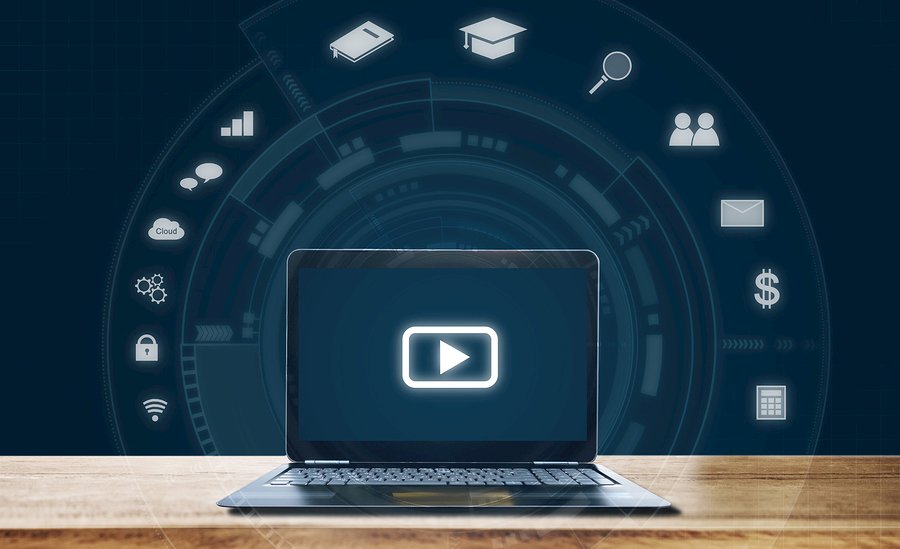 Recruitment
Videos can be a tool for hiring new staff. It's a no-brainer to use recruitment videos if you want to recruit top talent. Make recruitment videos to spread the word, rather than posting ads on job sites.
Potential applicants will find this more enticing when you connect with them in this way. They are better able to visualize their future within your organization.
Apple's recruitment videos are a combination of day-to-day operations, interesting interviews, and product close-ups.
Onboarding
Video is a great way to reduce onboarding time. It enables new employees to quickly get up to speed by watching a hub of on-demand content, including a welcome video. The videos could consist of content such as department overviews and IT policies.
Allowing new employees to introduce themselves to the team over video or watch videos from other employees, helps to introduce them to the company culture, understand company values, create emotional connections and build trust.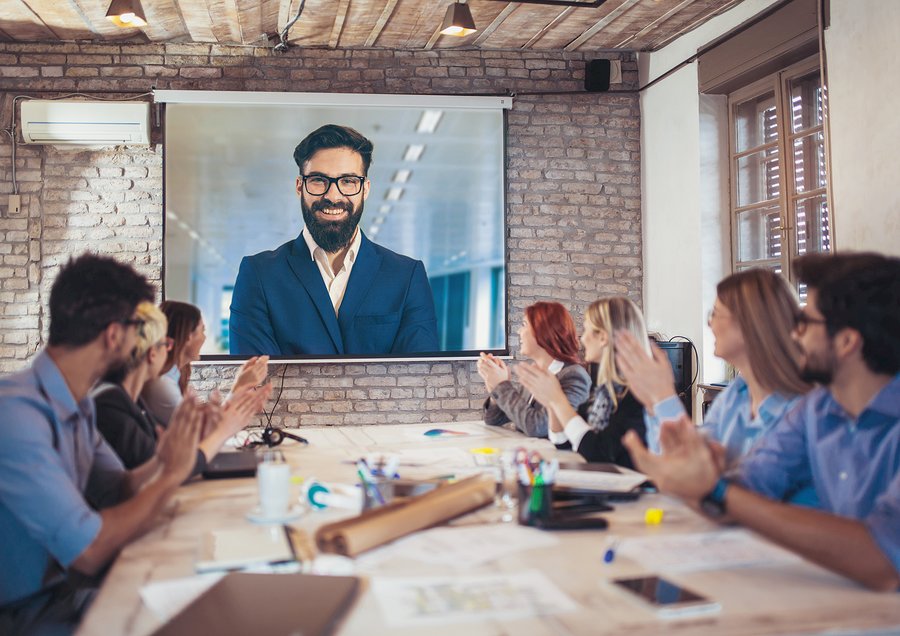 Education and training
In a survey by Kaltura, 80% of the companies surveyed utilize video for onboarding and training because it reduces training time and costs. It also standardizes training for employees, ensuring a consistent experience throughout the organization.
With 65% of people being visual learners, many of them are falling through the gaps if you are not using a visual medium to engage them.
Live streaming encourages two-way communication and ensures that human interaction isn't lost. The way organizations use live stream videos for employee training is to upload them to a centralized video platform for viewing, allowing employees to share ideas and ask questions in real time.
If you want your employees to become familiar with a new procedure or a new tool, creating a how-to video is much more appealing than reading an instruction manual. These videos give straightforward visual and audible, step-by-step instructions.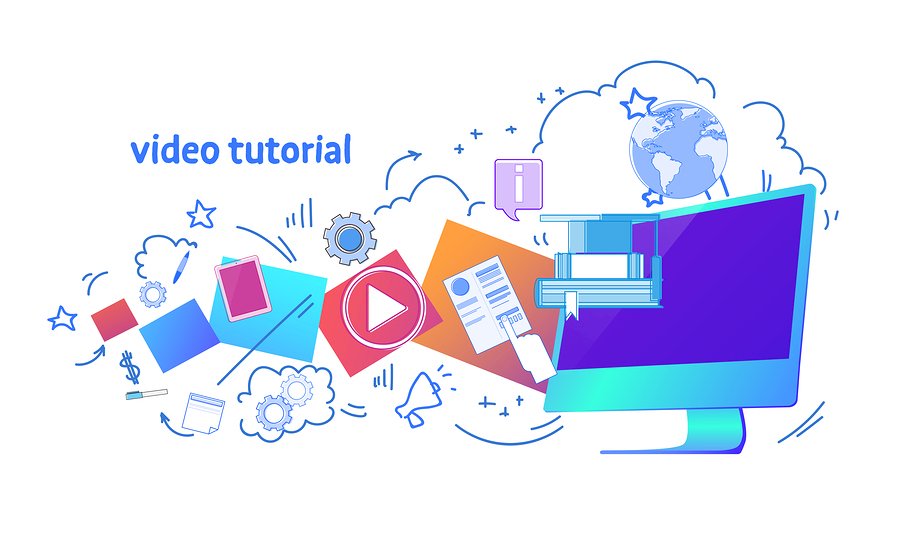 Health and safety is just one area where videos are more memorable than words. For example, if you want to show employees where to leave through fire exits in event of an emergency, show this in video format instead of emailing them maps with instructions that are hard to figure out and remember.
If you can use real-life examples in your safety videos, the necessary safety facts are more likely to stick in the minds of your employees.
Companies are using video to disseminate information across departments – from salespeople to product marketing teams, financial teams and everyone in between. At Cincopa, for example, the finance team made a series of how-to video snippets showing their sense of humor that put an end to the expense report errors other teams were making.
Walmart is using virtual reality to train employees – they use Oculus Rift to watch employee training videos where they experience real-world scenarios. Hospitals often use virtual reality too, to help them train staff for complex situations.
Announcements and updates
Organizations are using video to keep their employees informed about company updates, product updates, change announcements and more. It's far better to use video for this purpose than writing an email that gets lost in an inbox or a memo that's thrown in a trashcan.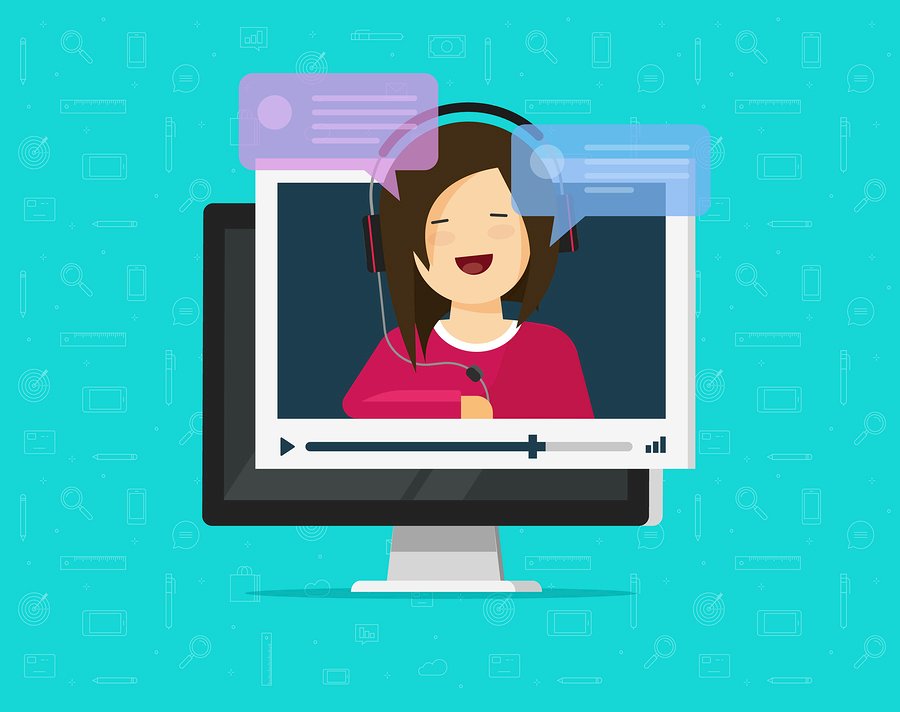 Using videos allows information to be controlled and explanations can be broken down into easily digestible chunks of information.
Emotions and tones lost in traditional forms of communication are preserved when using video to make announcements. This may be particularly helpful when announcing changes that may make employees feel insecure.
Delivering difficult news is much better via video than via email because you can express emotion and reassure employees about the future.
Teams can share weekly updates via video. For example, someone in HR could keep teams informed about new hires and birthdays. Sales teams could give marketing teams weekly updates and vice versa.
Share meetings and key messages
Live streaming internal meetings, like CEO addresses, helps keep employees informed and gives them a personal face they can relate to. Sometimes face-to-face communications are not possible, and this is when recording meetings can be invaluable.
Instead of trying to get everyone together in one location and suffering technical problems and hiccups, it is much easier to offer key messages in video form, whether this is live or on-demand video which allows employees to watch at their leisure.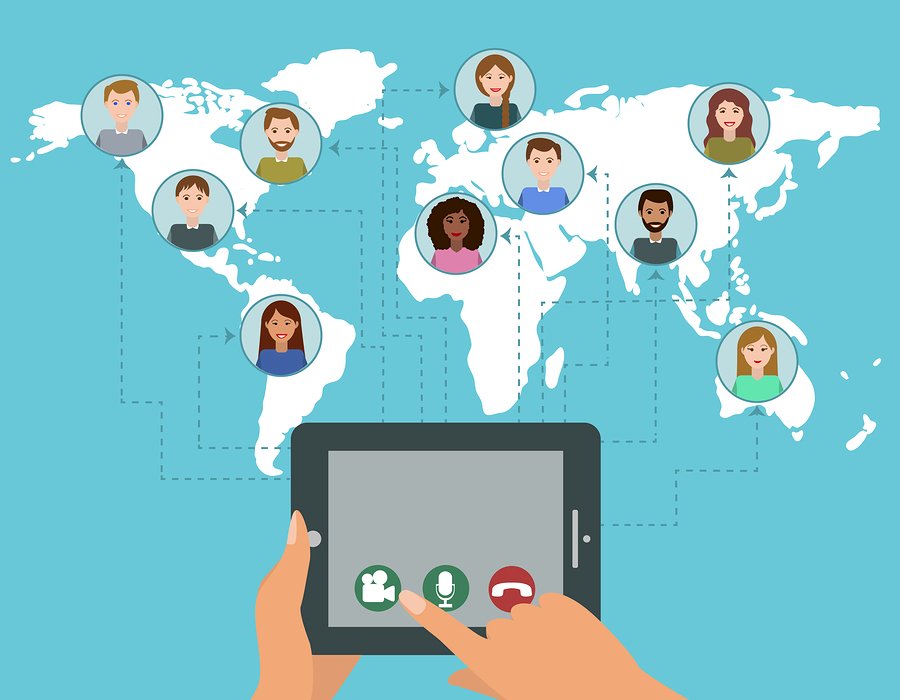 The internal keynotes Steve Jobs used to deliver, addressed his employees in a casual manner, as though he was having a real heart-to-heart with them.
A video hub or video portal
A video hub is like a video library for employees. Organize it into topics, video styles, etc. and make it searchable, so all content is easily found. Offering videos on a video hub or even a branded sharing page, highlights your brand and creates a sense of unity for employees.
Employees feel as though everyone is working towards the same goals, building a strong company culture together. Even remote team members can search and view videos in the video library.
As per Adobe report, 55% of webinar events are not viewed live. The webinar-like events are viewed after-the-fact as a recording. A video hub which has all the webinar recordings, can up your engagement rate.
Dunkin Donuts and Samsung Electronics are two large companies that have built video hubs for their global workforces, including everything from product demonstrations to new skill development.
Deloitte, a global brand with thousands of employees, has a video portal allowing executives and employees to connect. Some of the videos, for example, give employees an idea of the personalities of staff in leadership by showing them in everyday situations. Employee engagement increased dramatically, with a 75% play rate among company employees.
In a study by Forbes, 75% of executives surveyed stated that they watch at least one work-related video per week. This highlights the ever-increasing popularity of work-related videos.
Internal webinars
People across an organization can listen and interact with an expert on a specific topic without having to gather in a specific location. They can ask questions, and the webinar host can get feedback on what is being presented.
Employee spotlight
Using video can help companies to put the spotlight on staff that accomplishes notable feats or shows excellence in the workplace. Giving others insights into the roles and achievements of others builds positivity and encourages others to shine.
Highlight events (including charity events)
Videos are used to inform employees about upcoming events. For example, a company could be putting on a charity event, and the video would show what the company hoped to achieve and use the human touch to encourage employees to participate.
This type of video could remind your employees that they are working for a higher purpose and helping to improve lives.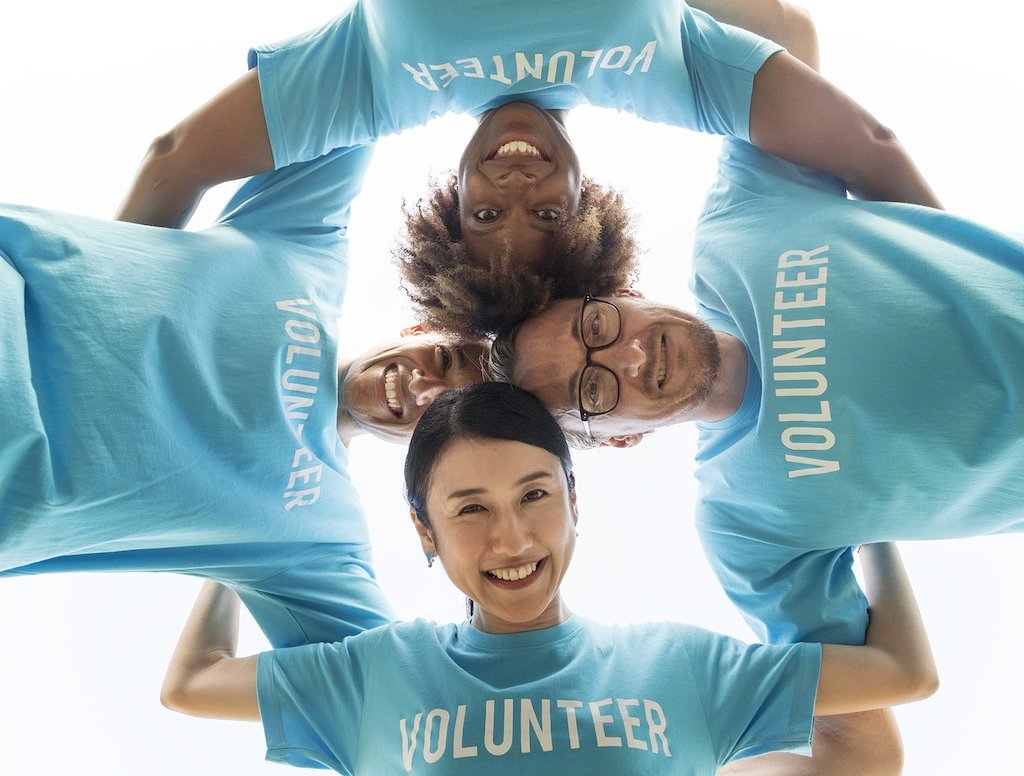 Employee-generated content
It may take some time before employees feel confident making videos, but over time it becomes second nature when they see how easy and convenient it makes internal communication. They start to figure out exactly how to convey information succinctly and keep everyone interested.
Having an internal audience is a great way to get feedback and to experiment a little. They may start sending videos to trusted peers who won't judge them at first, and before long they graduate to sending a few bite-sized videos a day.
With today's video platforms, it is easy to record a short video, speak into a webcam and share it by email with one recipient or a whole list. Sharing a link directly over a messaging platform, such as Slack, is another option.
Global pharmaceutical company, Eli Lilly, created a video "A Day at Lilly" that captured the process of the company. Employees from over 30 countries sent video clips – showing the smaller parts of the greater network. The video received a national award for the best internal communication video.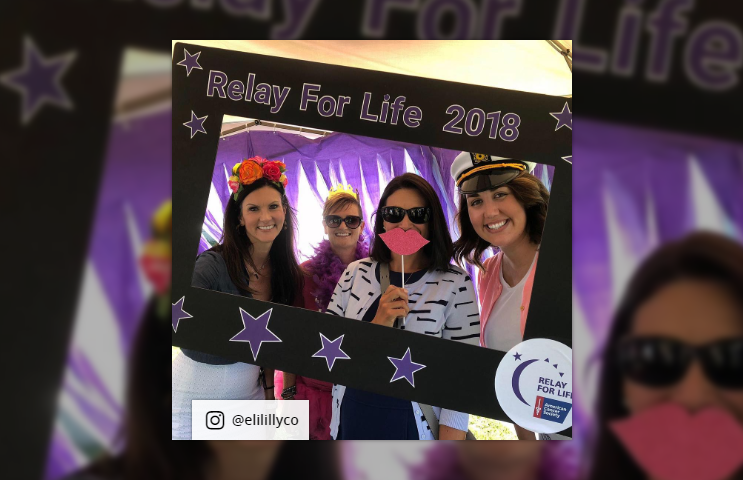 Use videos in emails
Forrester Research found that 75% of employees are more likely to watch a video than to read emails, documents or web articles. Using video in emails is proven to increase open rates, especially if the word 'video' is used in the subject line. Status updates, document reviews and meeting summaries that take time to put in email form and are unlikely to be read, are easy to share in short video form that is likely to be watched.
Industry updates
Using video to keep employees up to speed with what's happening in your industry is helpful and will keep everyone on the same page. Using simple animated text overlays can ensure that employees retain the information, which usually contains facts and figures.
Thank you's
Think about using video to show your gratitude when employees have put in extra hard work or represented the company well.
Live action or animated?
If you are wondering whether your internal communication videos should be live action or animated, the answer depends on factors such as your brand style, your message, and your budget.
If you are communicating aspects of the company that involves employees, then live action is probably best. If the purpose is to explain a new process, animation may be a better fit.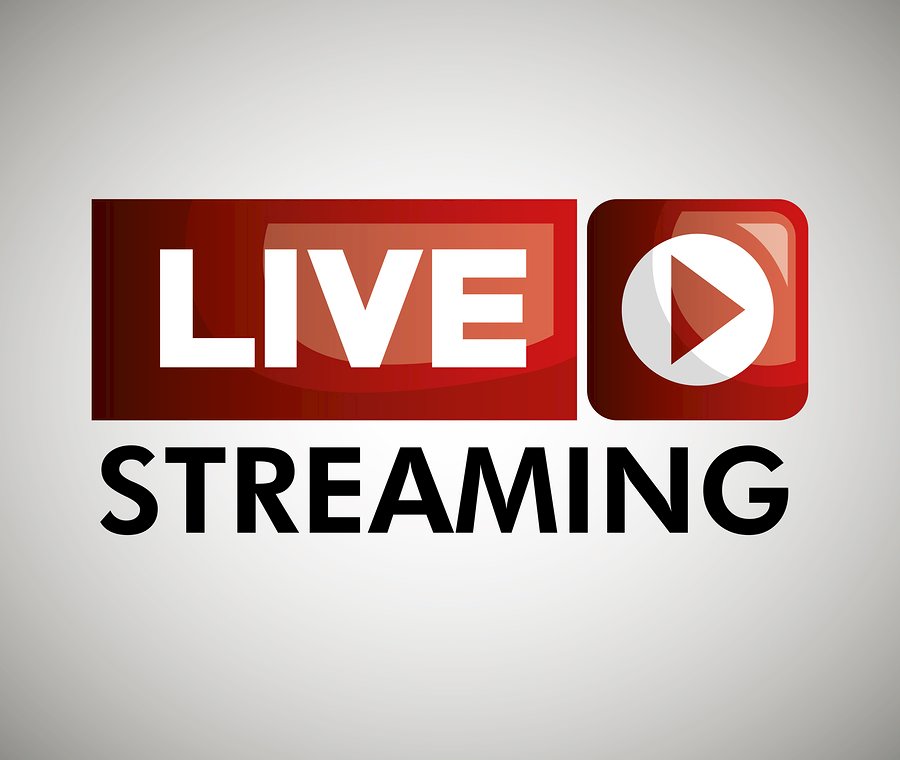 You won't have to deal with the visual choices that come with action videos and can concentrate on using simple animated techniques to put across difficult concepts.
In some cases, using both actual footage and animation may be best. If you're about to release the latest update to your software, combing animated sequences showcasing the interface with employees using the product will help to demonstrate its value.
One of the benefits of whiteboard videos is being able to find ways to express abstract ideas in engaging ways. Production costs are low, and the sky is the limit in terms of visual content you can introduce in this way.
Getting feedback
Traditional forms of internal communication tend to flow in one direction. Video enables feedback to flow back and forth. It helps to keep communication feeling more like a conversation.
Video on its own is not enough. It's important to add calls-to-action to your videos to get employees to do what you want them to do. You may want them to watch another video, download an eBook or visit a page.
You can include a form in a video to ask for opinions and feedback. Other interactive elements are quizzes or polls. Whatever your goal is in creating a video, make sure your employees understand it too.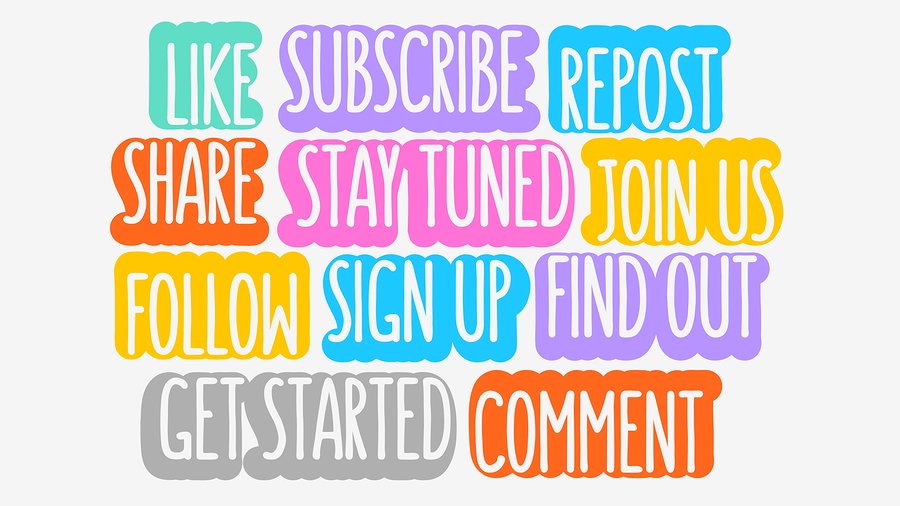 Use video analytics to measure and improve
Traditional internal communication methods made it difficult to assess how employees engaged with messages. Do you check to see whether emails are opened or assess the amount of traffic on intranet pages? How do you know someone read an email even if they opened it?
IABC survey report found that 60% of internal communicators do not measure results! It has always been considered hard to measure communications when there are no sales figures or deals you can definitely say happened due to employee communications.
Using video analytics makes measurement much easier. You can study analytics on each video to find out more than just whether a video has been viewed. Every click and action can be measured.
You can find out when someone dropped off. Did they watch for 10 seconds, or watch almost the whole video? Did they skip any parts or rewatch certain parts?
Using video analytics gives you the data you need to assess how your employees are engaging with your content. Understanding how they engage means you can tailor your content to suit them because you know what grabbed their attention and which parts simply did not resonate with them.
Seeing a history of employees' viewing behavior is revealing. Imagine you create a series of compliance videos. It's important to know that every employee watched them right to the end and you can easily check to see whether they did or not.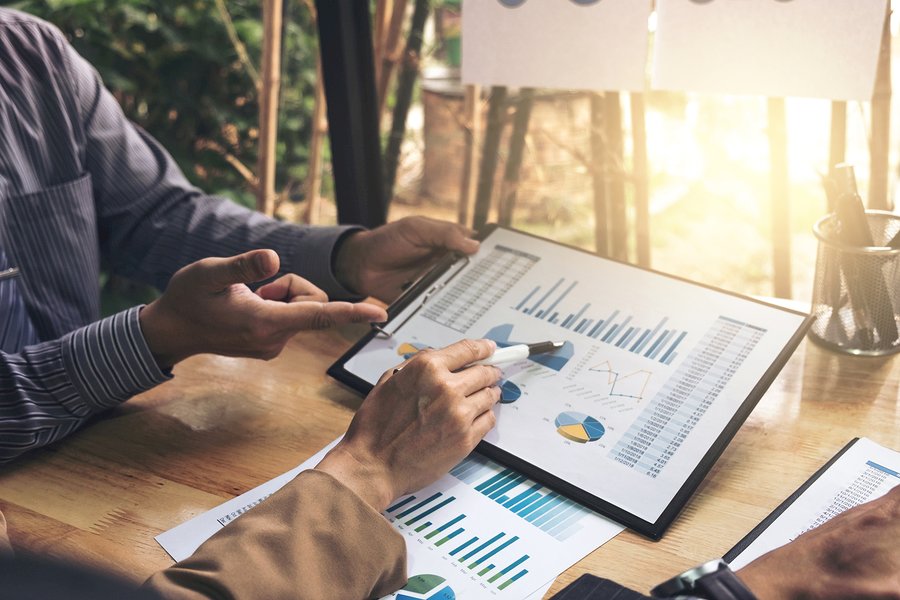 Tips and Ideas for starting with video content
If you've decided you can't afford not to make video an integral part of your internal communication strategy, you need to come up with some good ideas, from content to the format. Here are some tips:
Use a mix of content
Your company doesn't have to create all the video content. Try encouraging employee-generated content. Get employees to talk about their experience at the company or how they have experienced a change. Mix up different types of content, from interviews and training videos to highlights from events.
Try to keep videos short and sweet
Length will depend on the type of content you're creating for employees, but most people only have an attention span of about 90 seconds when watching online video. Focus on getting the most important points across in the shortest possible amount of time.
Use targeted communication
At times communicating company-wide via video is the best option but there are occasions when you need to target small groups. Create videos to address a specific target group where you share detail they understand and can engage with.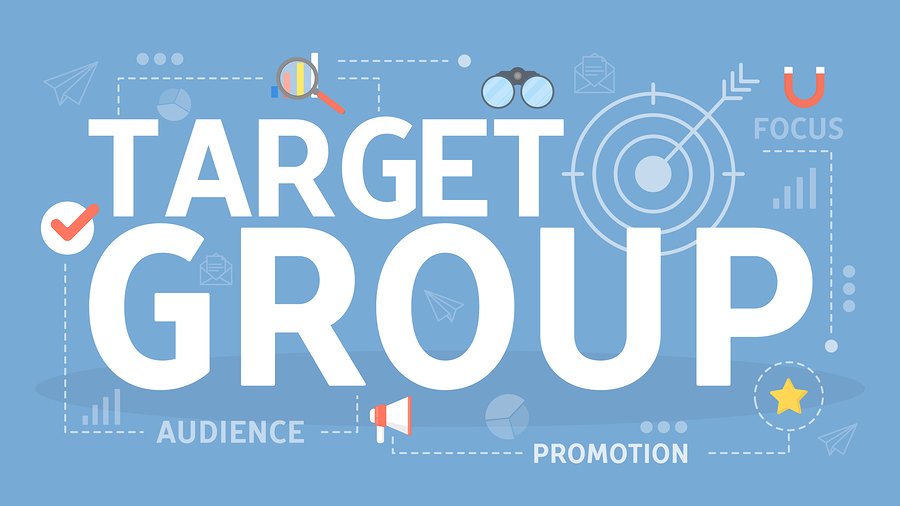 What now?
If you use video to convey important news that will have an impact on employees, combine it with a Q&A session soon afterward to ensure that your message has been understood correctly.
Break up big ideas
If you have a lot to say about a topic, think about making a series of videos to keep the content more digestible and your videos a reasonable length.
Keep it simple
Try to avoid using jargon and take time to spell things out when necessary.
Conclusion: Importance of Video in internal communication
As organizations grow, internal communication can become challenging. This problem only increases with remote offices around the globe and sales that take place online.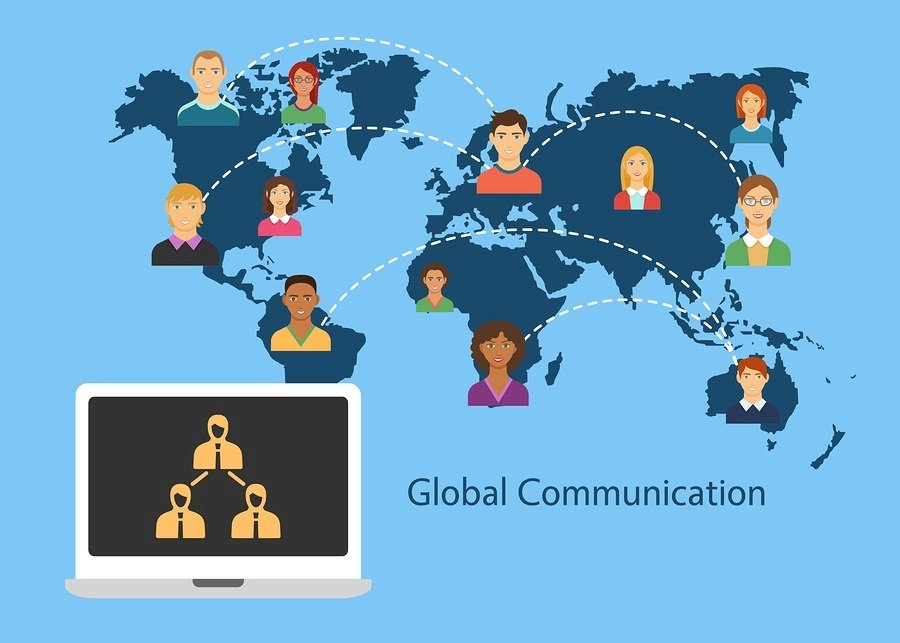 Too many organizations are still relying on traditional forms of internal communication which relies on emails, text-heavy documents and the like. Not only does this type of content take time and effort to create, but employees often don't have the incentive to read it.
A much better option is to use video for internal communication. In this post you found out about all the many benefits of using video for this purpose – from allowing employees to quickly capture and share ideas to onboarding new employees and providing education and training in ways that make it easier to learn and retain.
Remember that at the core of every good video is a story that's compelling and relevant to the work of your organization.