Marketing Automation has recently teamed up with a rising star – Video!
By putting the two together, side-by-side, like Batman and Robin, you're able to generate leads, nurture, qualify, score and assign to team members based on prospects video viewing behavior.
Becoming a video marketing automation super-hero is easier than it might seem. We're here to answer some of your questions and provide some tips and tricks.
Get ready to learn: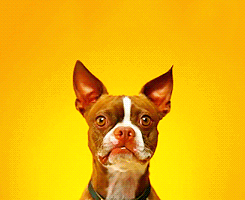 What is marketing automation?
Marketing automation is a powerful digital solution that allows growing business and enterprise to streamline, automate, monitor and optimize their marketing tasks. How does MA (marketing automation) work?
Most popular forms of marketing automation rely on the principals of inbound marketing. Attracting prospects to your website using SEO, PPC, and social marketing, engaging them with content and converting them into identified sales leads (contacts) by utilizing forms, then nurturing them using email campaigns until leads are determined as sales-ready based on their behavior and actions.
These actions are also fed back to the platform to trigger various actions. For example, deliver personalized messages and additional content at the right time to maximize engagement. That engaging content can be articles, case studies, client testimonials, e-books, and videos (Explainer\How-To, webinars, product videos, promotions). Whether you're running a B2B or B2C business that sells actual goods, services or digital products – Marketing automation has its place for you.
Here are some common uses for video marketing automation: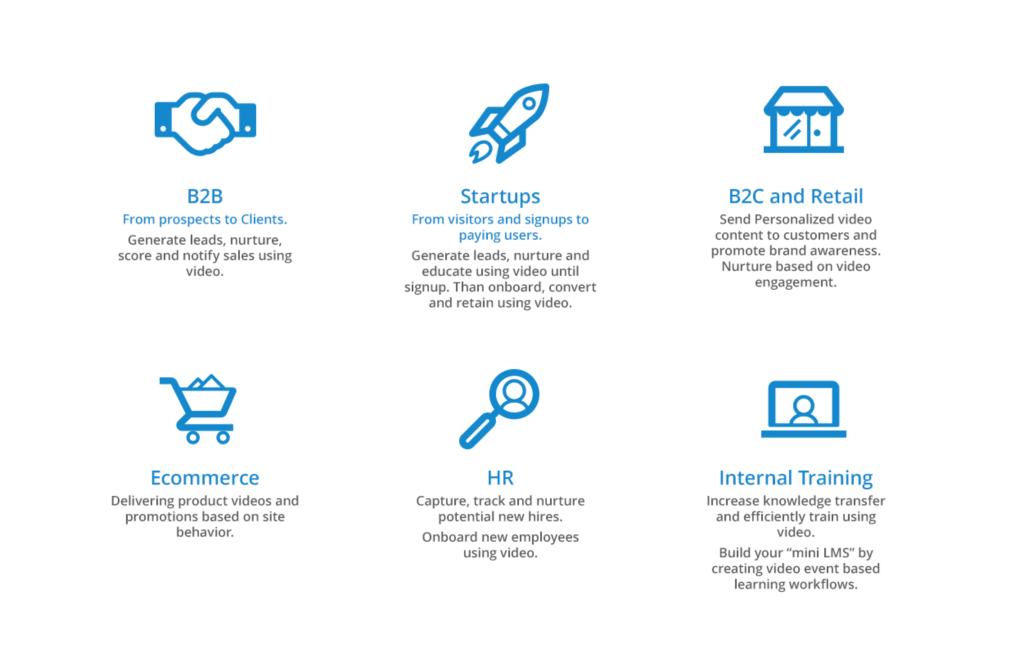 Lead generation plays a massive part in any marketing automation strategy – transforming an anonymous visitor into an identified prospect who you can then engage.
Traditionally this is done with the help of forms (demo request, popup form, contact us or e-book). By using Cincopa's video lead generation – you're able to add a form directly to your videos.
This means that when a viewer is engaged with your product or services by viewing the video content you've worked hard to create, You can gate the video and convert him on that video, achieving over 30% more conversion than standard forms. Why? because a great, value providing video content is simply that much more engaging.
If your goal is mainly lead generation, don't be afraid to pull the video lead generation "trigger" on most of your video content.
*Tip: be sure to use the video form title to offer them a good reason to leave their information. For example: "Leave your email to learn more about…"


Lead nurturing using Video
Emails play a crucial role in marketing automation and lead nurturing. Video and emails play great together.
FACT: Video Thumbnail inside your nurturing emails can increase Click-Thru-Rate by over 150% as demonstrated by HubSpot . Cincopa stands behind these numbers.
Once a lead enters your marketing funnel, it is essential to keep your brand or product in his mind and push him along the buyer journey stages.

So, besides a higher CTR(Click-through-rate), any other values Video provides your marketing automation? Absolutely!
When a prospect watched a product how-to video you just sent him, You will know exactly how much he viewed.
Say he watched 80% out of a 3 minutes product feature video.
By using your marketing automation platform, you can set up the following:
Send another nurturing email (A 5 min Product Demo video).

If they engage with the email and watched more than 50%, its time to notify your team and give them a call or send them a special offer if you're a SaaS platform. 

However, if they opened the email but did not click and viewed the video, You're marketing automation platform can resend the email a few days later or send it only when they visited your pricing page or maybe try another video – A customer video testimonial for example.
Tip#1 In case you're missing their phone number – Stay tuned, You'll soon learn how to gate your videos and enrich existing user's contact information. 
Tip#2 Include the word Video on your email subject line to maximize CTR. for example – [VIDEO] Learn how you can generate 2X more leads using video
"By Integrating your marketing automation platform with a video platform, you'll be able to nurture and enrich your lead's profile using video analytics. You will know which video a prospect viewed, when and how much he viewed. This applies to both nurturing emails or when he freely browsed your website to learn more about your business, product or services."
Try our MA integration for free
Enriching existing prospect's contact info using video
Some marketing automation platforms (HubSpot for example) feature forms which can be pulled and used to gate videos. Meaning that Videos can do more than just generating leads (capture emails). The cool thing about this feature is that if the data about a particular prospect exists (say he filled out a demo request form on the website), it won't show on any of your video forms.
In the later stages of the buyer's journey, they can be used to capture additional information like phone number, company URL, job title and additional information your team needs to know, so they can match him to one of your company's buyer's personas.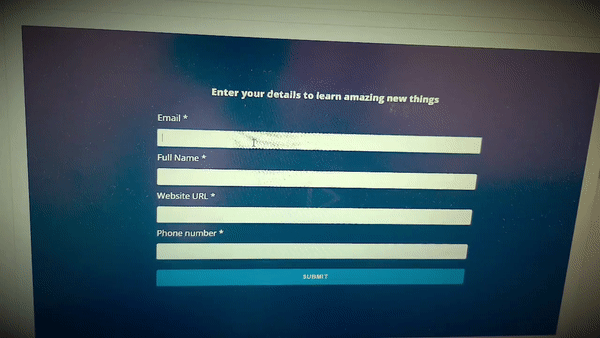 Quality and score leads using Video
So what is Lead scoring anyhow? Automated lead scoring places a numerical value on a potential prospecting, scoring every interaction the lead has with your company (i.e. viewed a specific video, and watched % of that video = total engagement, opened a video email, visited your pricing page and so on).
This is possibly one of the most powerful yet less understood features of video marketing automation simply because there is no single rule that fits them all. Every company needs to assess for itself and learn how to score specific actions and how much does a prospect need to score to be qualified as sales ready (SQL).
Communicate, This is essential to getting started with lead scoring. Talk with your sales team. Look at different leads which were sufficiently qualified and those who reached your sales team but were not qualified. See the journey they went through and use that as guidelines.
Tip#1 Start simple. Score 1 to 2 points for each video watched for more than 50%.
Webinars  – These are often incredibly long (20-35 min long). Start lower. 20%. and consider using video chaptering to increase total playtime (by providing topic navigation).
Product Demos – It is often described as a decision stage video. score high.
Advanced features\integrations How-Tos – Again, Often a decision stage video. Score high.
Tip#2 Optimize. Once you gather enough unique plays (a min. of 100 views), use video analytics to check audience level engagement and adjust your viewed % quantity accordingly. You may find that your videos are gold and you need to change 50% to 65%. You may find that what you thought to be killer videos, get around 30% engagement. (fear not, you can always optimize).
See how qualified, paying customers interacted with that video using User level analytics and vice versa for users who reached your sales team but were not sufficiently qualified to close a deal.

Your first video marketing automation campaign (Sample workflow)
Fill out the form to receive your first video marketing automation example workflow.
Our Team is ready to tell you about all our features and show you how to turn your visitors into customers using video and marketing automation.
Cincopa for HubSpot Video Integration
Get in touch
Want to learn more about the Integration features?
We'd love to show you around and get your HubSpot integrated for
Video Marketing Automation.