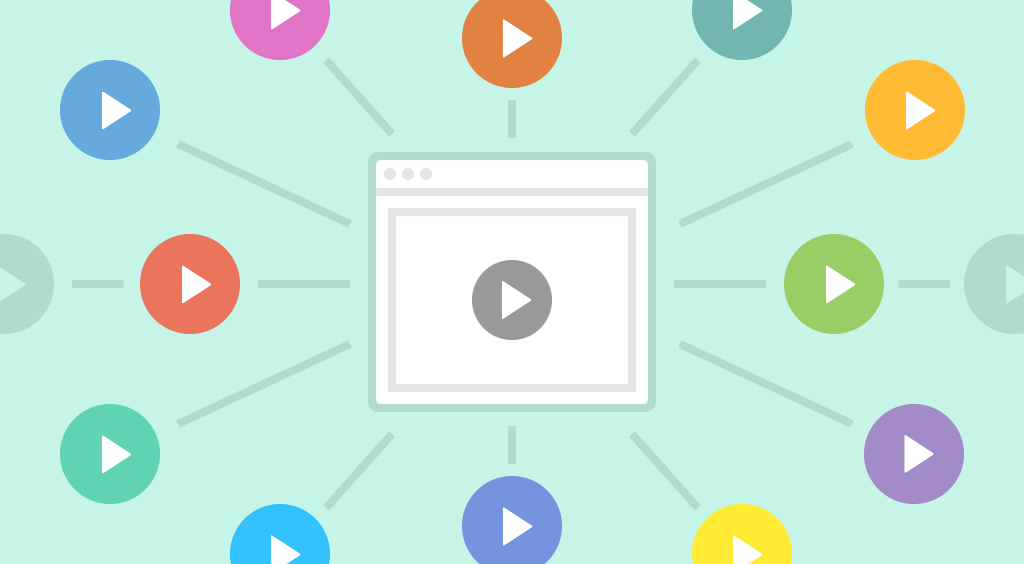 Video syndication – let them reach your videos
---
An amazing video published in a single web site will most probably be gone unseen by many important viewers. That's why there is video syndication, a way to reach out to your audience through a variety of channels, and with Cincopa, a video platform for business, you can do just that.
In our online world it is too much to ask from users to find their way to your great video posted in your site and maybe in a small group of outlets as well. The truth is that nowadays, when all is out there for everyone's reach, there is more need than ever to show consumers the paths to get to your business.
And there are ways to quickly distribute your online video content to diverse channels by syndicating in different ways. One strategy is with feeds, another through players and a third one via media.
Feed syndication:
A feed is a regularly updated stream of content published by one site and picked up by other sites that "subscribe" to it. And feed syndication is the easiest way to distribute streaming and downloadable content. Video players and search engines can subscribe to media feeds. At Cincopa we deliver video catalogs to syndication outlets and video search engines. When the feed is updated with new content, the outlet channels automatically receive the new media.
Player syndication:
Player syndication allows companies to control both the content and the user experience by placing a player directly in a partner site. Cincopa helps companies to build great looking players, which can either be hosted on their own site or given to an outlet as an embed-URL, and our unique added value is to provide our users analytics tool to track the syndication in different sites, a way to evaluate their different syndicated channels.
Media syndication:
Media syndication is a way to push your media to channels that usually have their own players like OTT devices, social channels like YouTube, Facebook and Twitter. Cincopa supports those channels using RSS feeds, JSON feeds and API integration. For some OTT channels like Chromecast Cincopa supports their native API and offers a connection directly from our player.
Thank you! Any other feedback?