A tag is a keyword or term assigned to a video or a gallery in order to help  describe the added media. Additionally, it allows it to be found again by browsing or by searching the keyword or term.
Tags are usually created by the uploader on-the-go and do not need to comply with any strict guidelines.
"Tagging was popularized by websites associated with Web 2.0 and is an important feature of many Web 2.0 services. It is now also part of other database systems, desktop applications, and operating systems." – Wikipedia
Cincopa enables users to add tags to their videos and galleries; this proves especially when searching for grouping, managing, filtering or searching items.
How to add tags to your Cincopa Galleries/Assets?
Access your Cincopa account by going to www.cincopa.com and logging-in  using your Cincopa account details.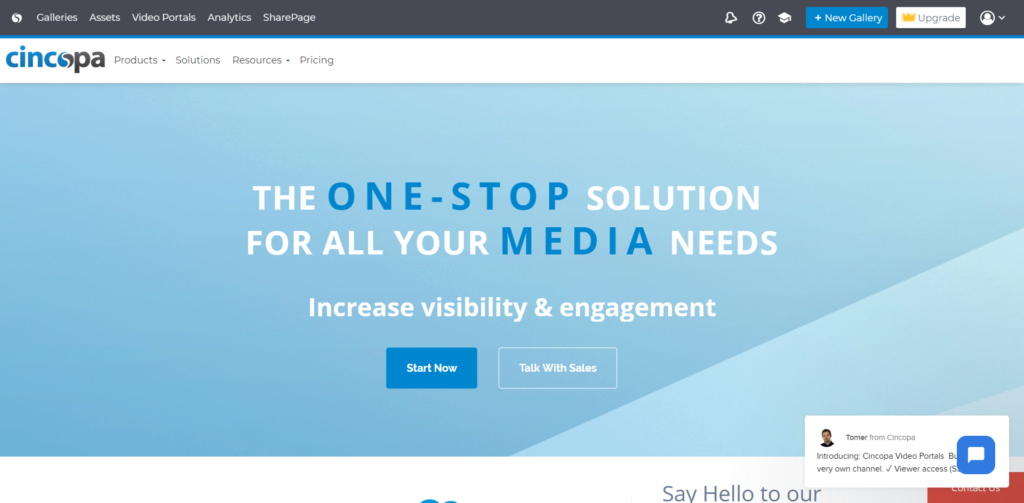 Click on Galleries/Assets >> Add New Tag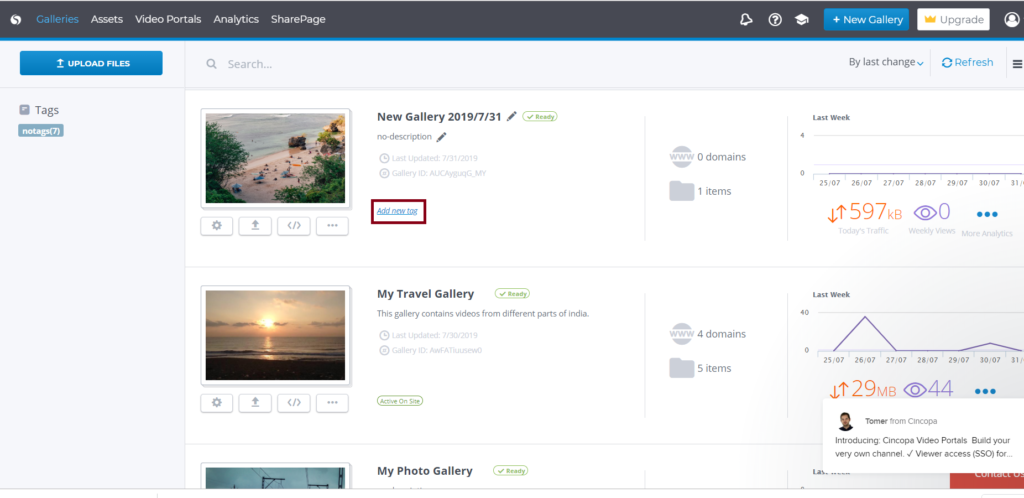 Now, enter all tags that are relevant to the media as shown in the screenshot below, and then click on Create Tag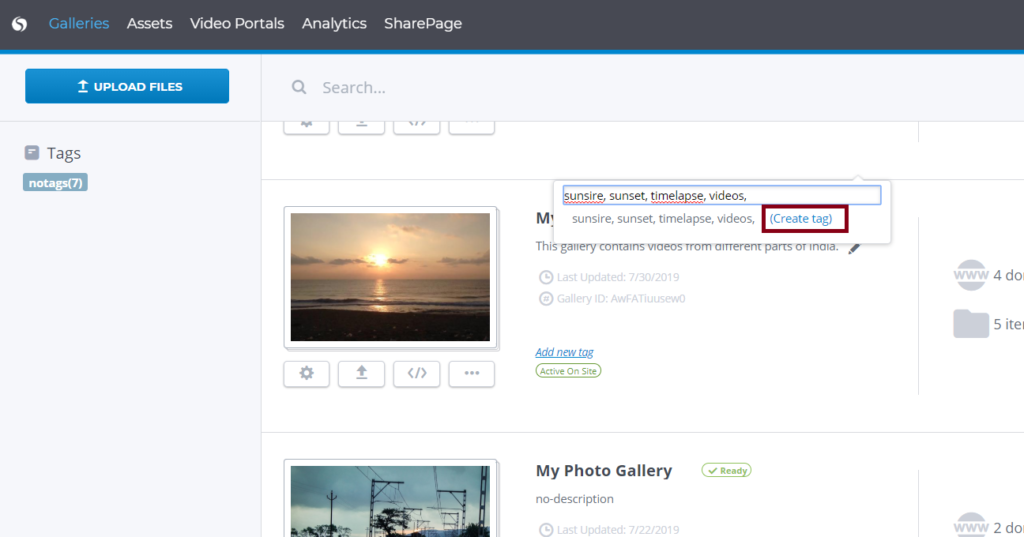 Once created, the new tag will appear twice on the page, as shown in the screenshot below.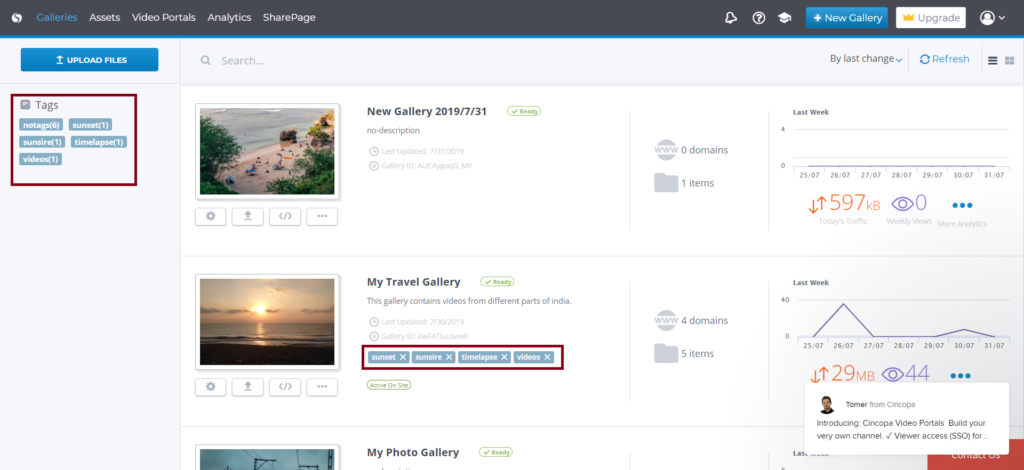 You can click on the 'x' button in the tag in the media to remove a tag.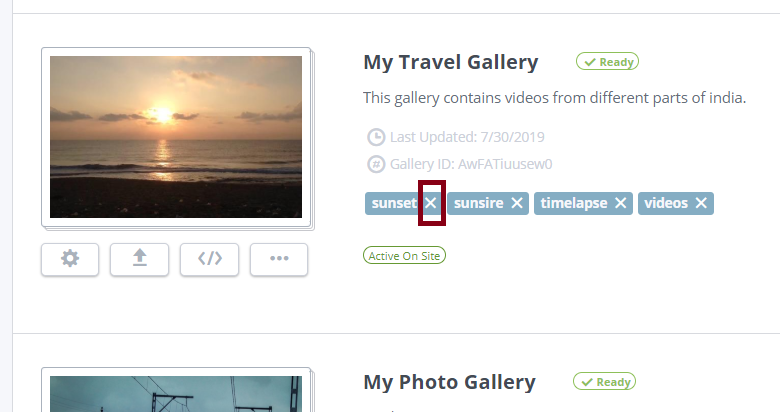 You can use tags to filter the list of media by clicking on any tag on the left; Only the media's associated with that particular tag will appear.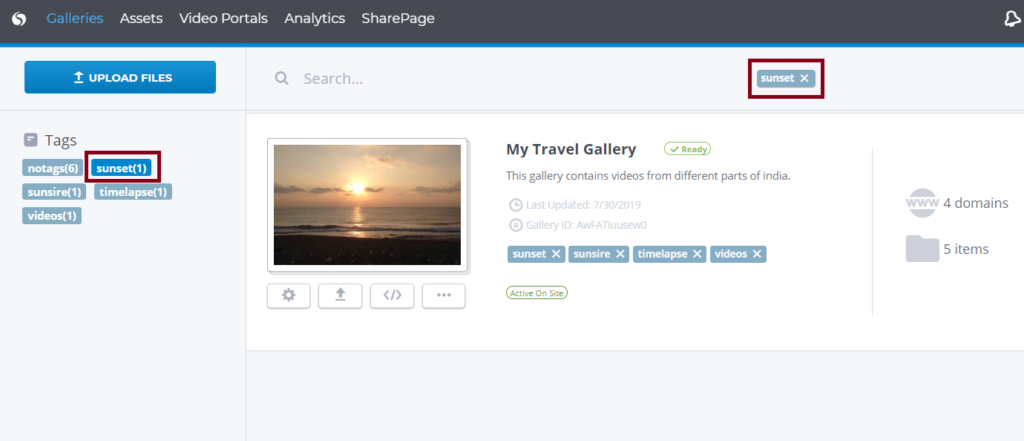 You can also search the tag in the search bar.
The media associated with that keyword will appear below.