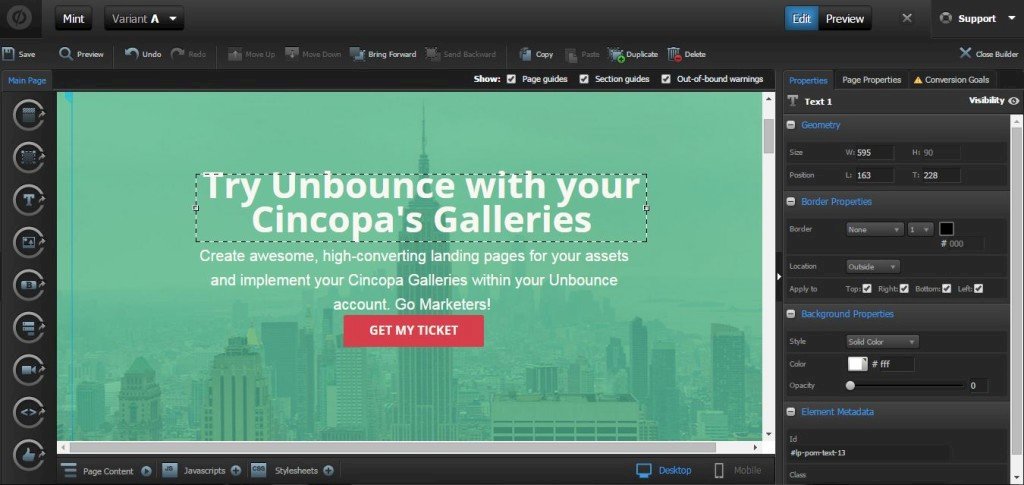 Best Platforms for Landing Pages
---
Businesses don't grow if you water them. Businesses grow if they are built on solid, fertile websites. But how can you grow a website without accomplishing your marketing goals with easy-to-build, beautiful, high converting landing pages? Let's have a look at some of the best online solutions for creating and optimizing landing pages, that can support your Cincopa galleries.
Perfectly designed for marketers, Unbounce can build custom, high-converting landing pages without relying on technical teams or dealing with I.T. bottlenecks. This platform provides drag-and-drop page builder with customization features and A/B testing functionality. Unbounce has a variety of design templates and it offers integration with email, CRM, optimization and other tools. Supported fully with Cincopa's galleries, Unbounce can make your next campaign faster and more effective.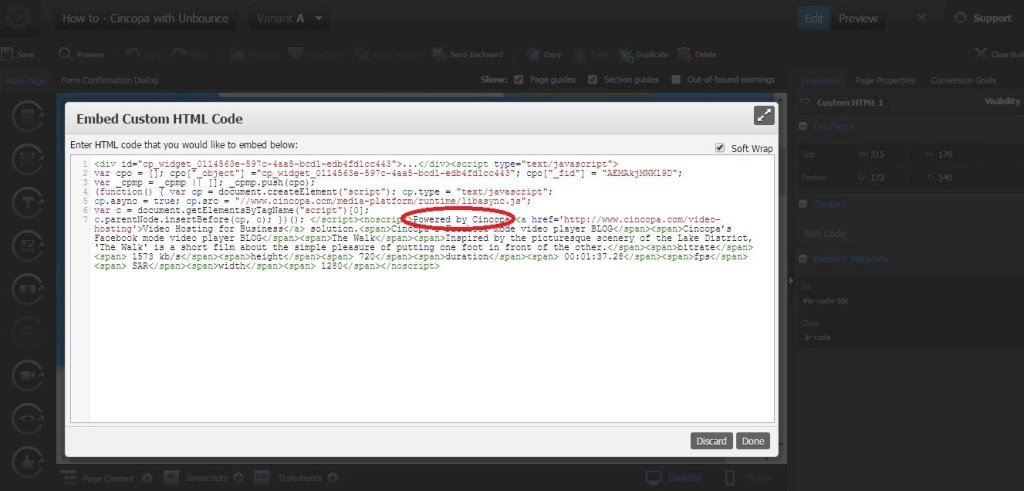 Save time and manage all your marketing campaigns in one place. Either you want to promote your Cincopa's Galleries or to optimize your landing pages, HubSpot's all-in-one marketing software helps you optimize your website to get found by more prospects and convert more of them into leads and paying customers. Get more traffic with SEO, social media, and blogging tools, get more leads with landing pages, calls-to-action, and form building tools and get more customers with email, marketing automation, and lead intelligence tools.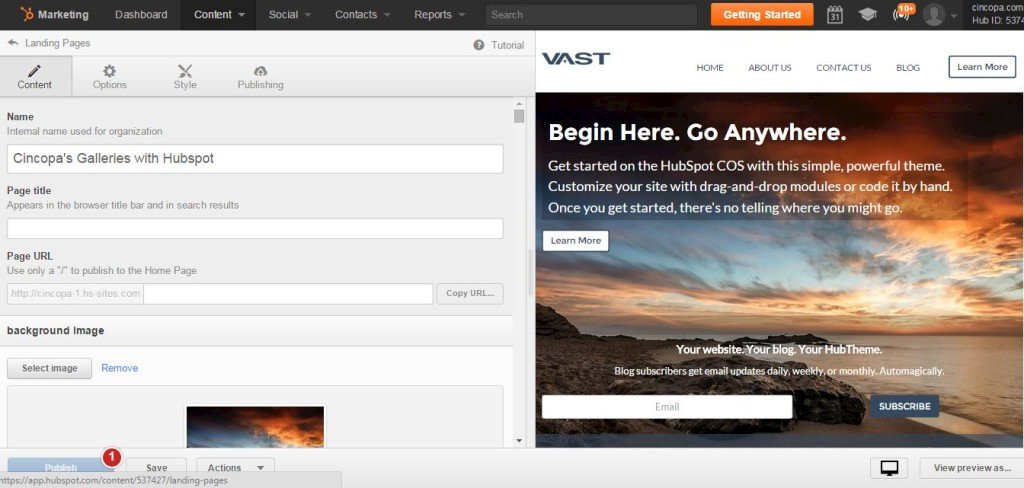 Instapage is the complete landing page solution for agencies and marketing teams. It features a powerful, highly-customizable landing page builder, an integration ecosystem to connect with the other 3rd-party apps you're using, analytics and optimization tools like A/B testing, the ability to create subaccounts and collaborate with other team members, and more.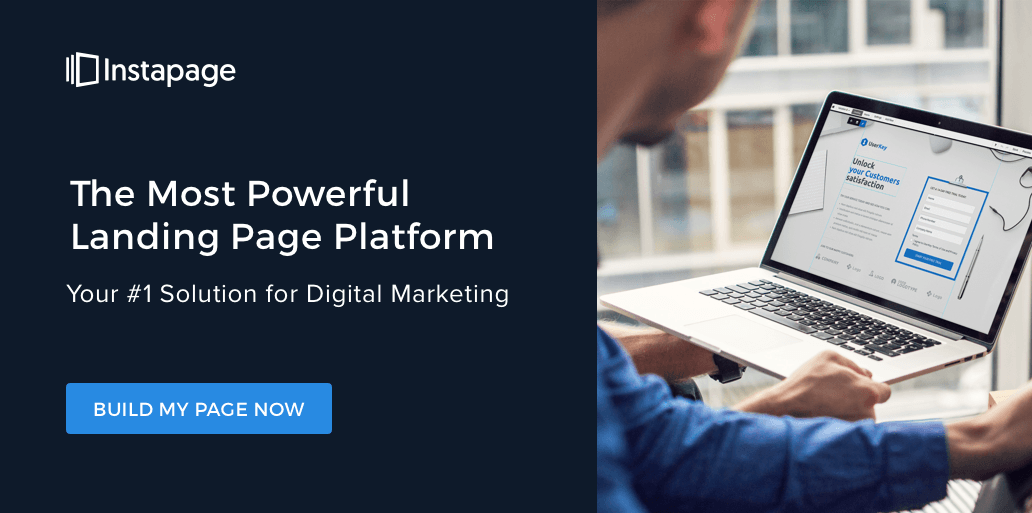 The quickest and easiest way to build viral campaigns and get new customers for your Cincopa's Galleries is a good landing page. KickoffLabs offers easy-to-set CSM for landing pages and integrated email marketing solutions. Among the highlights, there is a referral generation system, customized campaign performance reports, instant auto-replies, opt-in forms for any website, virally boosted campaigns and demographic lead data.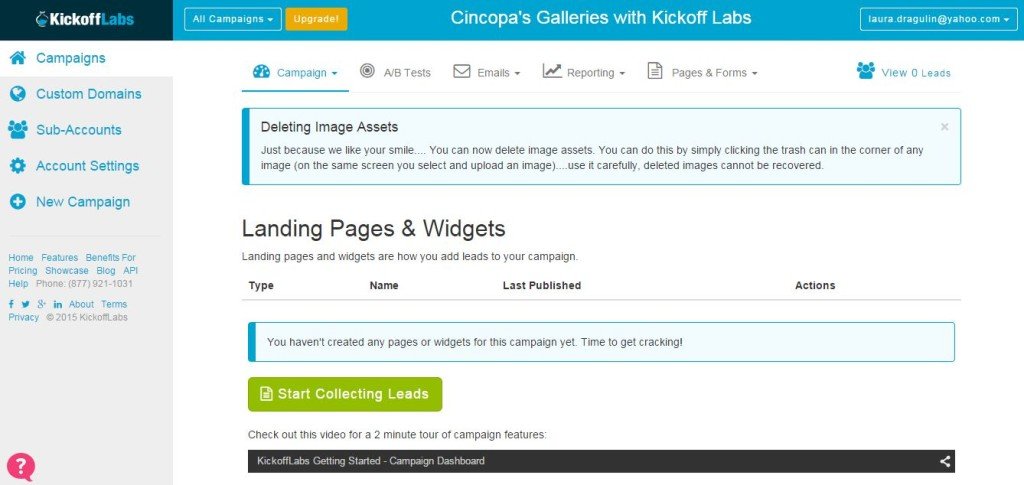 Now, it's up to you to decide which platform you'll test for creating superstar landing pages. Don't forget – it all starts with a great website! Good Luck!
Thank you! Any other feedback?