If you are looking for the best html slideshow WordPress plugin, you have probably already realized there's quite a lot of choice. Just taking a look at the total mass of plugins available to use with WordPress can make you want to close your eyes and take a guess at which would work for you. But of course, that is not the right way to enhance your website with some useful and engaging slideshows!

Lucky for you, here at Cincopa, our experience and expert knowledge of what works in websites, means we can take the pain out of selecting the right html slideshow WordPress plugin for your specific needs. Let's take a look at six of the top-rated slideshow plugins as rated by WordPress users and then delve a little deeper into which ones have the best features for your requirements.
MetaSlider
MetaSlider is highly rated html slideshow plugin for WordPress, with 4.5 stars from 456 user ratings.
MetaSlider works for site owners, developers and theme developers too, allowing them to create slideshows that will automatically it to any size screen. Simple to use and easily customizable, this website slider plugin will help you create the right slideshow for your needs.

NextGEN Gallery
The NextGEN Gallery is also one of the top rated plugins.
With extensive gallery options for your html slideshow WordPress needs, NextGEN Gallery is another well created plugin to help you create just what you need for your site or posts.
Some great features including automatic pagination and a clear slideshow grid. NextGEN takes the pain out of creating the perfect slideshow for your customers, potential clients or just to engage your existing audience.

Slideshow CK
Slideshow CK is another great alternative.
As with the previous two plugins, Slideshow CK is an easy to use app, combining video player abilities and giving you the ability to add video and image slideshows to your website and content. You can customize almost to your hearts content and add some great effects too.
If you want an html slideshow that allows you add links, comments and have as many – or few – slides as you want, then Slideshow CK is a good option.

Photo Gallery by WD
Also, among the top-rated html plugins, Photo Gallery by WD is another good option for your slideshow needs.
Create as many albums or galleries as you need to and add tags and descriptions aplenty. Photo Gallery has many customisable options including styles, themes and fun, easy-to-use interactive features.
It also provides and easy option to upload and sell images, too, which could be just what you're looking for!

Slideshow Gallery
Slideshow Gallery is also a popular WordPress html slideshow plugins.
Another easy-to-use and integrate slideshow plugin, Slideshow Gallery gives you many fantastic options to create the slideshows you want to wow your potential customers with. This plugin allows you to create slideshows that suit your chosen theme and also customize your slideshows as much, or as little as you could wish.
Slideshow Gallery is also perfect for multilingual usage as it comes ready with Translate already integrated. A great option for your wide-reaching business needs!

Cincopa
With four stars from 41 reviews and over 10,000 active downloads, the Cincopa slideshow gallery plugin is a real contender and has many features that make it a great choice.
Simple to use and install, Cincopa is the perfect html plugin for all your media, audio and image needs. Cincopa is also a one-stop-option and means you don't require multiple plugins to do everything your want to. It comes with over 100 templates, no programming required and complete customization options.
Cincopa is also excellent for managing large video and music files and as a video slideshow option, it ensures your content works well on any device and also gives you the ability to quickly and easily add details and switch things around.

Which slideshow plugin will suit my needs?
As with most things, that depends on exactly what your needs are!
Let's list a few important details and take a look at the pros and cons of each video player slideshow plugin.

Cost-effective
MetaSlider, NextGEN Gallery, Slideshow CK, Cincopa and Photo Gallery for WD all offer free versions that come with plenty of functionality and some basic support too.
Slideshow Gallery comes with a $29.99 one-time use option, or $89.97 life time use charge. But, for either payment you get the full suite of tools available.
You need a lot of support
If you have some specialist plans, or simply don't know much about creating a website slider with a WordPress plugin, then you may need to upgrade and pay for the pro versions of the html slideshow apps.
For $39, you can have a year's usage for two different sites with MetaSlider, which includes premium support.
NextGEN Gallery will give you access to its premium support from $79 – but that is only limited by the features you can use and not how long you can use the html slideshow plugin for. To get access to all its features and support, you will need to pay $139.
Cincopa will give you access to its basic support from $99 for 1 domain for life. To get access to premium support will cost $99 per month or $999 per year for the full corporate membership – but you also gain every type of functionality available, which goes way beyond a slideshow plugin.

To get the full version of Slideshow CK will cost you €9 or for €6 you can purchase all the documentation and details to support your needs when using this video player and slideshow gallery creator.
Photo Gallery for WD is well-priced for support – $30 will get you six months of full support when using the html slideshow plugin on two sites. For $45 you gain that support for a year, while $60 will give you complete support for one year on unlimited domains.
Slideshow Gallery comes with premium support regardless of whether you purchase the single use option or lifetime one.
Usability?
All the five slideshow plugins mentioned here are highly rated so are all considered easy-to-use. At this point, usability comes down to personal choice but you will get good functionality out of all the plugins listed above.
What we can tell you for certain, is that Cincopa isn't just a on trick pony. Not only does it provide for all your html WordPress plugin needs, but it is the perfect partner for your website as it also gives you:
Audio creativity and management.
Innovative image gallery options and templates.
So, while your initial needs may be for a basic slide show plug in, they will likely grow quickly. Opting for Cincopa means you won't need to search for, buy or install additional plugins. That's because Cincopa supports your growing online media hosting needs and allows you to easily personalise any slideshow gallery or other media creation you use.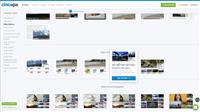 Cincopa really has been created to provide you with an easy-to-use interface that makes online media management simple, yet way more effective!
If you're already using Cincopa and understand why we're so proud of it, why not sign up to our regular blog posts? We cover a number of relevant and interesting topics, designed to help you get the most out of Cincopa while providing your customers and potential clients with a better experience when they choose your business.
Originally published on February 15th, 2018
, updated on March 17th, 2019