Cincopa for HubSpot Integration – Democratizing Video Marketing Automation
---

Tel Aviv – Cincopa, (Cincopa.com) A leading multimedia-platform provider offering high-quality video hosting and marketing tools , is pleased to announce its partnership with HubSpot to seamlessly bring video and marketing automation together at an affordable cost starting from just 25$\month. More on HubSpot App Direction
Why Video?
When 51.9% of marketing professionals see video content as delivering the strongest ROI and 55% of people view online videos every day there is no doubt that Video marketing is a force to be reckon with.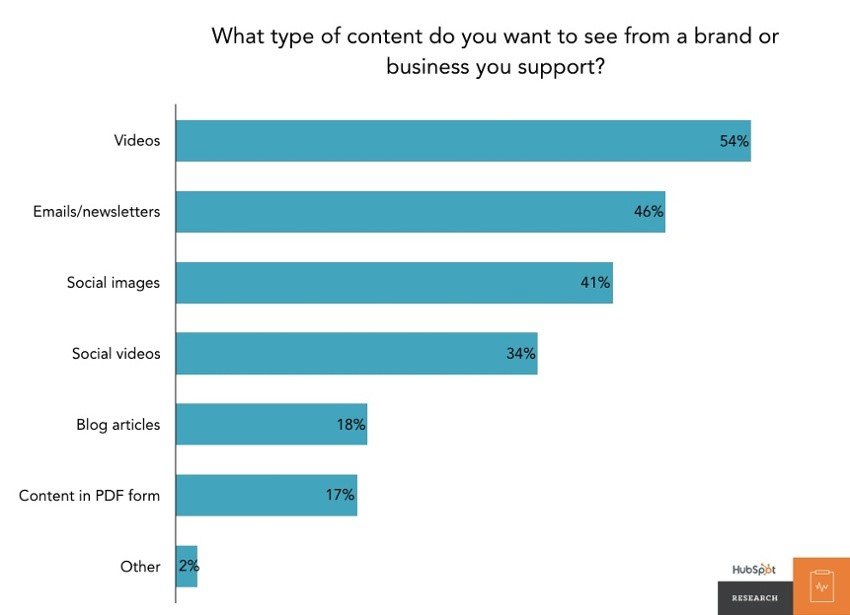 Why Video Marketing Automation?
Inbound marketing is de-facto the way online marketing works today. Especially B2B.
SEO, Social and PPC Campaigns all bring audience to you. Then by using forms, Anonymous users are transformed from digits (IP numbers) to leads with identities. Email address, a name, phone number, company information and even an entire social profile can be than be in your hands.
"Knowledge is power" – Sir Francis Bacon
Connect that with the ability to track this person's activity across your website, blog, emails and other online assets and then trigger personalized messages, based on video viewing behavior, content preferences and reaction to specific promotions and what do you get? Marketing Magic or in other words. Cincopa For Hubspot Video Marketing automation.
The integration allow you to:
-Track and profile your viewing Audience
-Collect leads via gated video forms (Lead Generation)
-Automatically segment and assign leads to pre-planned, optimized event based HubSpot workflows (campaigns) to nurture and qualify leads.
-Assign ready to buy leads to Sales to close the deal.
-use Cincopa video galleries and video portals integrated into your Hubspot.
-Easily Prove Video marketing ROI using HubSpot reports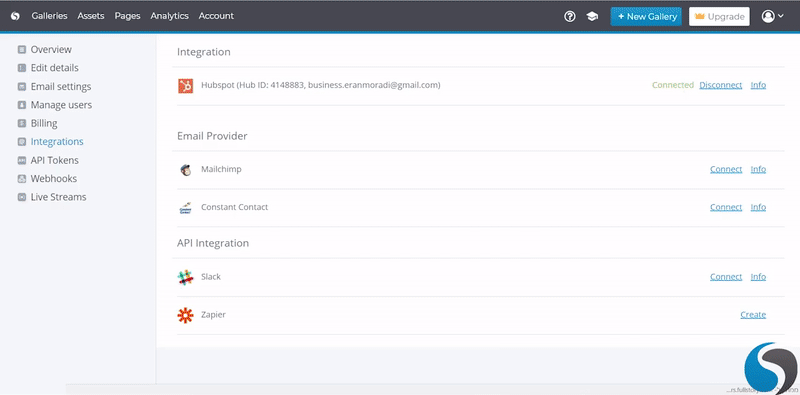 We saw an opportunity to democratize video marketing automation for SMBs by Integrating Cincopa with Hubspot and take down the price barrier
Tomer Iserovitch, Cincopa VP Product Management.
Pricing & Availability
About Cincopa:
Founded in 2006, Cincopa is a leading multimedia-platform provider of high-quality video hosting, video analytics and digital asset management for business. Offering an extensive variety of responsive photo galleries, slideshows, audio/video players, video marketing, video monetization and various plugins and Integrations for platforms such as Hubspot, Zendesk, Salesforce, Moodle and popular CMS such as WordPress and Drupal.
Focused on uncompromising excellence, Cincopa is passionately dedicated to providing its customers with an all-inclusive rich media solution for their sites and blogs and emails, while also helping to ensure measured growth in users' engagement rates, SEO results, and website traffic.
Cincopa strives to provide the best possible user experience on all mobile devices and screen sizes around the globe by integrating an exceptional content delivery network, high-end security technologies, and automatic encoding systems.
Learn more at www.cincopa.com
About HubSpot:
HubSpot (NYSE: HUBS) is a leading inbound marketing, sales, and CRM growth stack. Since 2006, HubSpot has been on a mission to make the world more inbound. Today, over 34,000 customers in more than 90 countries use HubSpot's award-winning software, services, and support to transform the way they attract, engage, and delight customers. HubSpot Marketing includes social media publishing and monitoring, blogging, SEO, website content management, email marketing, marketing automation, and reporting and analytics. HubSpot Sales enables sales and service teams to have more effective conversations with leads, prospects, and customers. HubSpot CRM helps sales teams organize, track, and grow their pipeline. All three platforms integrate right out of the box and are available for free to start. HubSpot has been named a top place to work by Glassdoor, Fortune, The Boston Globe, and The Boston Business Journal.
The company is headquartered in Cambridge, MA with offices in Dublin, Ireland (EMEA HQ); Singapore; Sydney, Australia; Tokyo, Japan; Berlin, Germany; and Portsmouth, NH.
Learn more at www.hubspot.com
Thank you! Any other feedback?