Stock footage is an essential tool to create professional videos, especially since video marketing since it has become the best visual tool for businesses to engage with their audience. However, creating high-quality videos is not always easy for smaller businesses. Video production easily ends up being an expensive affair. It requires specialized training, pricey equipment and often hundreds of manhours on board.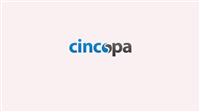 Stock footage seeks to bridge this gap; enabling large corporations as well as small businesses to produce studio quality videos without the price tag to boot. All that's needed is video creation tools for actually editing the videos and a bunch of asset libraries.
Whether you are using stock footage for educational, training, or marketing videos, it's a great solution for transitions or simply to add footage during a voice-over. It appeals to a wider audience, they're used from the upcoming videographer to large movie production like Hollywood.
It's safe to say that video production at any scale is trying to save money regardless of the budget. Here are a few creative ways to use stock footage in your company projects.
Tell A Good Story
The best way to create and maintain user engagement is by telling a unique story. Use stock footage to create seamless transitions between different scenes. A great starting point is to create a detailed script of each shot from start to finish.
Well-built stock footage sites allow you to filter through videos by giving a wide variety of options to choose from. This is very helpful, so you don't have to do much digging. Once you've built a strong script, you'll know exactly what you'll need to tell a great story.

It's a surprisingly common tactic used in the marketing industry, for the record. Even big film productions like 21 Jump Street and Aquaman have been known to make use of stock footage in the past.
Start By Shooting Parts of The Footage Yourself
You may want to shoot footage in different environments that match the stock video you want to make use of. For instance, if your video is predominantly featuring the beach, you may need to make your own footage of red sunsets, rocks and warm summer days. Most stock footage is pretty short and won't cater to all your needs.
The biggest downside of stock footage is the fact that you may have to purchase multiple shots in order to complete your video. This could be very expensive. A simple solution to this problem would be to shoot some easily accessible shots yourself.
Find Shots That Are Consistent With The Rest of Your Video
If you have enough resources in your budget to pick out multiple shots, make sure you pick footage that is visually consistent with the content you already have. For instance, the selected shots should have the same color tones, similar angles, and lighting.

Your goal is to produce a professionally shot video, not one that feels like it's been stitched together. The latter won't make a great impression on your viewers, so purchase stock footage that is aligned with the overall visual theme of your video.
Find Stock Footage That Looks Real
Stock footage that looks real means that it shouldn't just be high quality but it should also feel genuine. For example, if it features people, it shouldn't be a random collection of people doing something. The acting should feel genuine, and the people in the clip should look like they know what they are doing.
For instance, stock footage featuring someone holding a microchip – the most delicate part of a computer – with their bare hands would have all the engineers cringing. Keeping your audience in mind is key here.
The video should be something your target audience can easily relate to. If you know your audience and have done your research on similar content online, it will be easy for you to familiarize yourself with stock footage that will appeal to them.
Make The Stock Footage Yours
A common mistake people who have never used stock footage before make is to use the video as is, with little to no customization. You paid for that video, you should customize the hell out of it until you're completely satisfied with what you've got!

One of the simplest ways to do this is to add a video filter to set the mood. Something as simple as an overlay can do wonders to otherwise boring stock footage. Maybe even hire a talented video editor to change up the colors of clothes the stock footage actors and wearing and insert your own office background. The possibilities are limitless.
The second way would be to add a logo somewhere in the video. People tend to turn away from videos if the branding comes off as too strong or pushy, so mindful of how it is placed within the video. However, something as simple as adding a logo to the corner of your video can make all the difference in the world.
Tweak It A Little To Fit Different Sites
To optimize user engagement, you'll need to create various formats of the same video. A Full HD video will be great for your landing page or your website. However, keep in mind that each social media channel has different format requirements.
A vertical format is ideal for Instagram and Pinterest. For Facebook, we've seen a variety of format being displayed. In that case, it is up to you to decide how you want to share your video. Doing A/B testing would be a great way to find out which format works best. However, for Twitter, a horizontal format is more suited to deliver a better viewing experience.
Optimize Your Video For Sound-Off
There was a huge debate about auto-play videos on the internet in 2018, and it's really carried on. As a result, most major browsers have sounded off by default while others straight up block auto-play videos.

The former is implemented by the latest versions of Chrome, which is the leading browser in the world, so it needs to be addressed. As a result, a lot of people are watching videos with sound off.
If you want to capitalize on stock footage, you might want to optimize it for sound-off videos by adding captions.
Various stock sites allow you to add captions and even on-screen text right in the browser. If you need more advanced features like motion tracking and fancy transition effects, port it over to visual effects or whatever your favorite video editing tool is.
Originally published on April 4th, 2019
, updated on April 22nd, 2019