OPTIZMO Technologies
OPTIZMO harnesses the power of Cincopa's Video Channels


OPTIZMO Technologies is a recognized leader and innovator in the email compliance industry. It provides the world's largest and most used platform for email suppression list management and opt-out processing.
Processing hundreds of millions of opt-out requests every year, OPTIZMO stores billions of records for its clients, while providing unrivaled value and client support across the ad-tech, performance marketing, and data security sectors.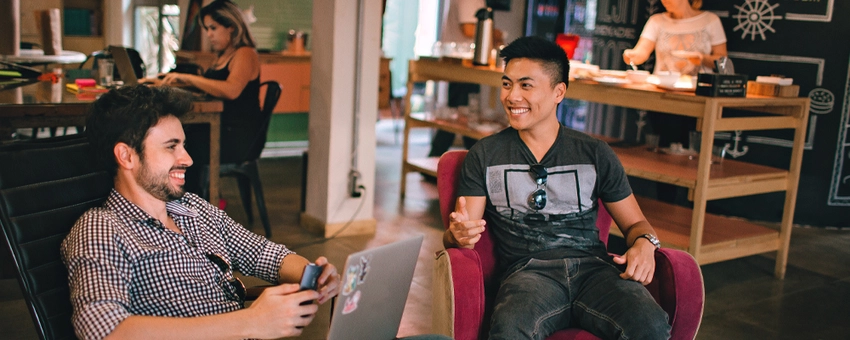 The problem
OPTIZMO had developed a considerable video library which serves customers throughout their onboarding process.
One problem they faced was a lack of easy control over who can access and view them. Using many commonly used video hosting platforms would have meant theses videos could be accessed by anyone, from current customers to competitors.
Certain training videos contain proprietary details regarding OPTIZMO's platform and solution, so they wanted to restrict access to verified customers.
Solution requirements
The desired solution would have to provide OPTIZMO with complete control over who can access its video content.
Additionally, the chosen solution would have to:
1. Provide a seamless user experience for OPTIZMO customers, when accessing the videos.
2. Be a 'plug & play', end-to-end solution that would be easy to implement and work with, now and in the future.
3. Enable the company to securely and professionally showcase its videos.
Additionally, it would have to be flexible, allowing the company to easily modify and manage content without requiring the IT team to re-embed after each change.
The analytical capabilities would have to provide clear, comprehensible data on video usage, so the company could identify opportunities to enhance engagement through the creation of updated or new videos.
The solution would need to empower OPTIZMO's non-IT teams to manage all video content, following the launch.
4. Provide OPTIZMO with the critical ability to analyze performance.
These analytical capabilities would need to be applied in regard to single video performance levels and to individual viewer behavior patterns. The latter is critical in understanding how specific accounts and users engage with video content to help inform the companies ongoing development of new training and support content.
The analytical capabilities would have to provide clear, comprehensible data as to why certain videos fail to cultivate an engaged audience. If and when a cause would be identified, the company would be able to update and enhance certain video content.
Once implemented, the ideal solution would have to result in a significant increase in customer success initiatives. It would need to support the automation of the new customer onboarding process for certain types of accounts, providing a user-friendly, on-demand, self-learning experience for new clients.

Cincopa emerges as the optimal video solution
OPTIZMO selected Cincopa thanks to two primary reasons:
1. Cincopa Video Channels: Cincopa's embeddable channel feature was customized to fit OPTIZMO's brand guidelines to a tee. This includes matching colors, fonts, and cover images.
Additionally, this feature addressed their security concerns around video access.
The videos were embedded within OPTIZMO's cloud platform – which, like any platform, requires you to log-in first before you're given access to content.
This alleviated any and all of OPTIZMO's access concerns, while providing a seamless user experience for its customers.
2.Using Cincopa's Video Player JavaScript, a one-time setup of Cincopa's viewer tracking analytics snippet was implemented. This way, the video was given the ability to track 'exactly which users were watching it' and then pass that data on to Cincopa's Analytics engine.
Given Cincopa's adherence to industry-leading security and data compliance standards, OPTIZMO felt confident passing a number of parameters over. This would provide the latter with access to viewing data via Cincopa's Analytics section, Analytics Reports and Analytics API.
This addressed OPTIZMO's need for analytical tools.
"Implementation was extremely easy.
Everything was well documented and the Cincopa team
is a delight to work with."
Tom Wozniak
Executive Director of Marketing